These stretches and exercises will reduce lower back pain from sitting during long flights, carrying heavy luggage, and all the other problems our backs face during frequent travel.
Frequent travel can do a real number on your body. Lower back from sitting is a common complaint among frequent travelers. Back pain can come from a number of different sources while you're on the go. Racing through the airport while carrying heavy luggage, sitting in an uncomfortable airplane seat without lumbar support and sleeping in new to you hotel beds are just a few things that can harm your back while travelling.
According to this article, the American Academy of Orthopedic Surgeons states "after the common cold, lower back problems are the most frequent cause of lost workdays in adults under the age of 45." Back injuries can put you out of work for days, maybe weeks, and you don't want to have to miss business trips or important meetings because of back pain.
Here's a couple quick tips to avoid back pain while travelling:
Use a Smaller Suitcase

: Invest in a smaller, lightweight suitcase that has four rollers that will be easier to maneuver, rather than lugging a huge suitcase without wheels all through the airport

Pack Light

: Remember to pack only what you need and avoid overfilling your bag. Your back will thank you for leaving out those 15 "extra" pairs of shoes!

Check Heavy Bags

: If your luggage too heavy for you to safely lift, check your bag so you do not have to try and maneuver it into the overhead bin.

Lift Carefully

: If you do carry-on, be cautious when lifting your item into the overhead bin. Do not be afraid to ask for assistance if you need it. This article goes into great detail about how you can benefit from lifting heavy items of luggage in "stages".

Aisle Seat

: Choose an aisle seat you can get up more frequently to move around.
After following all of those tips, this fantastic infographic provided by healthofback.com goes over some amazing ways to help make sure that your back stays in tip top shape while on the road or even while you're at home in between trips and your back just needs a little extra TLC.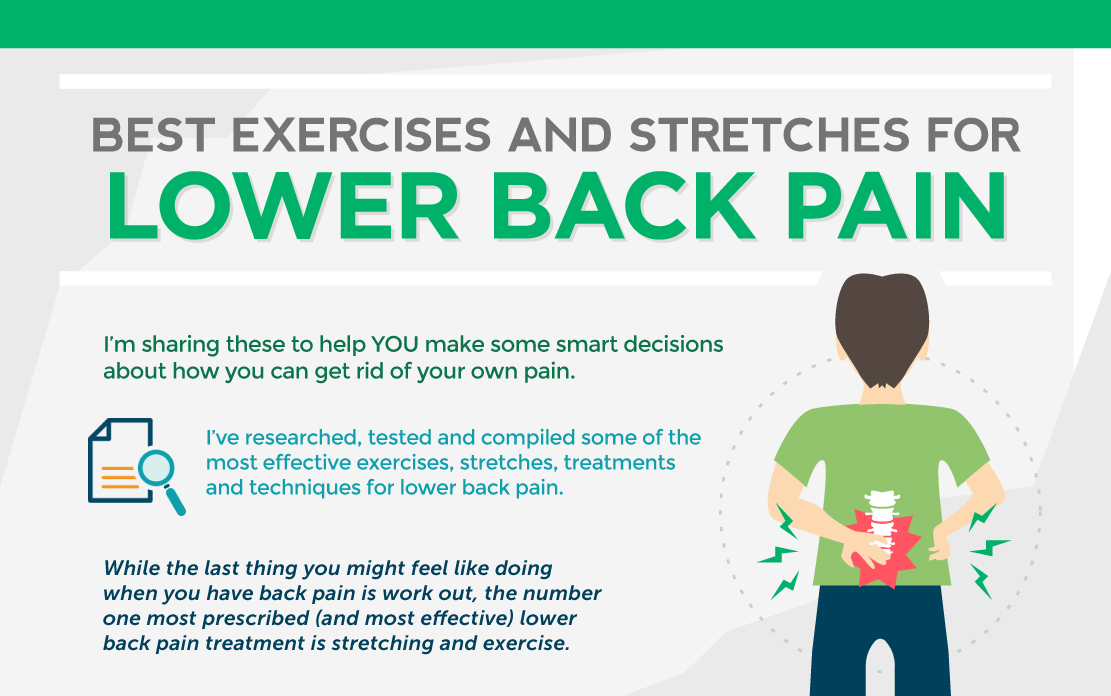 Most importantly, make sure that you are doing all of these exercises safely so you don't end up hurting yourself worse. If you really want to get a stronger and healthier back, being consistent is extremely important.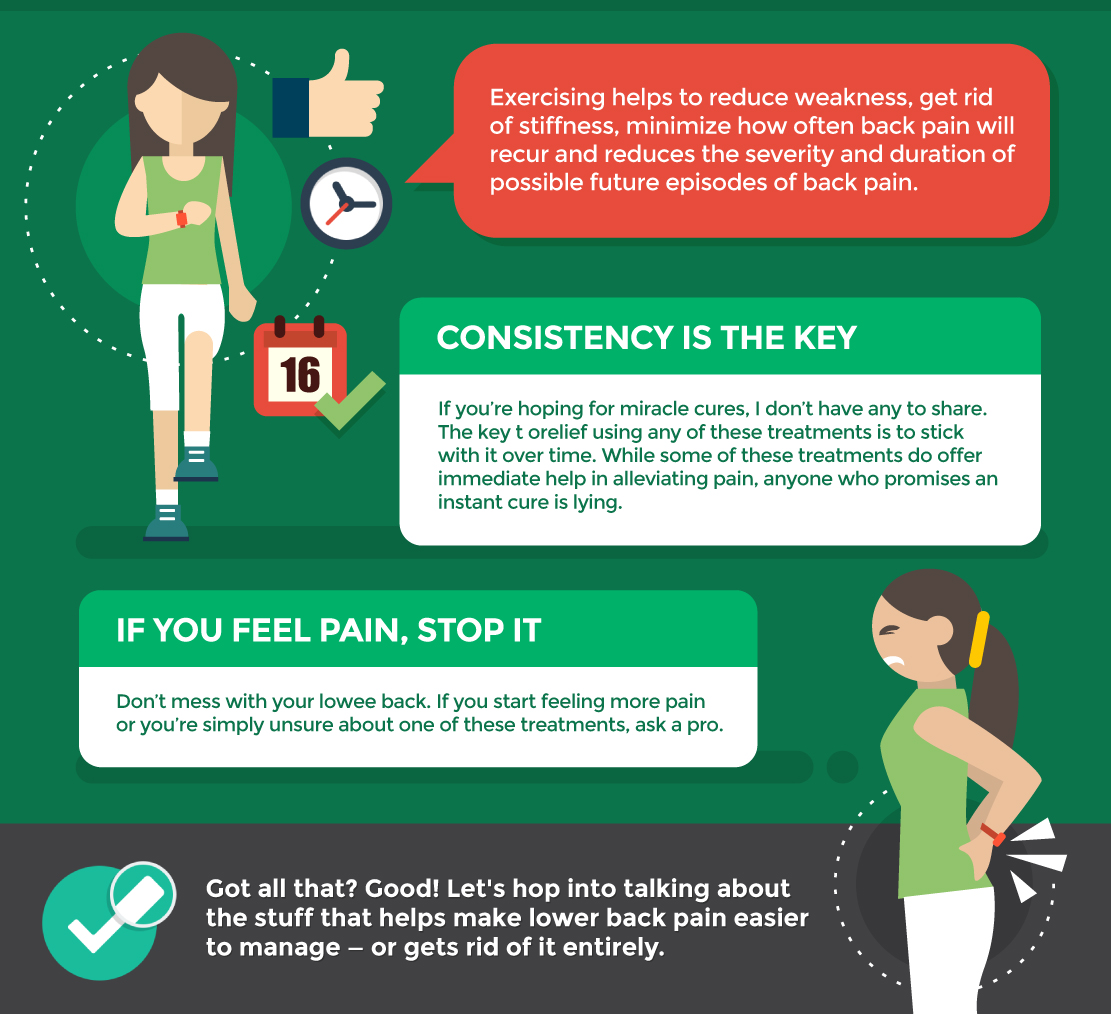 Fortunately the infographic also outlines some great stretches for your lower back that would be perfect to do at home before getting on a flight, or after your flight when you've reached your destination and are looking to alleviate some of that soreness from sitting on the plane for a long stretch of time. Here are five stretches that will help with lower back pain.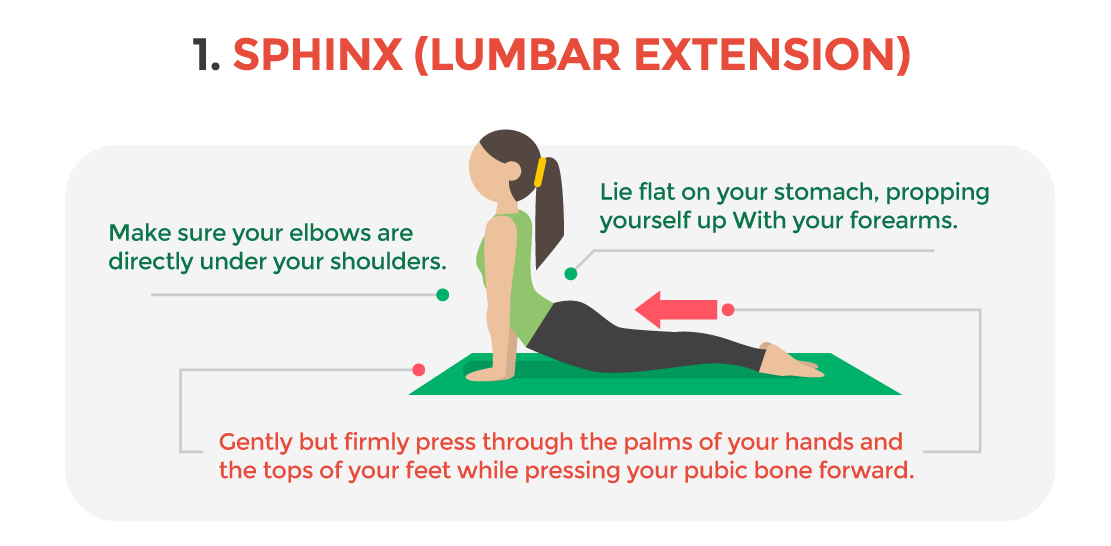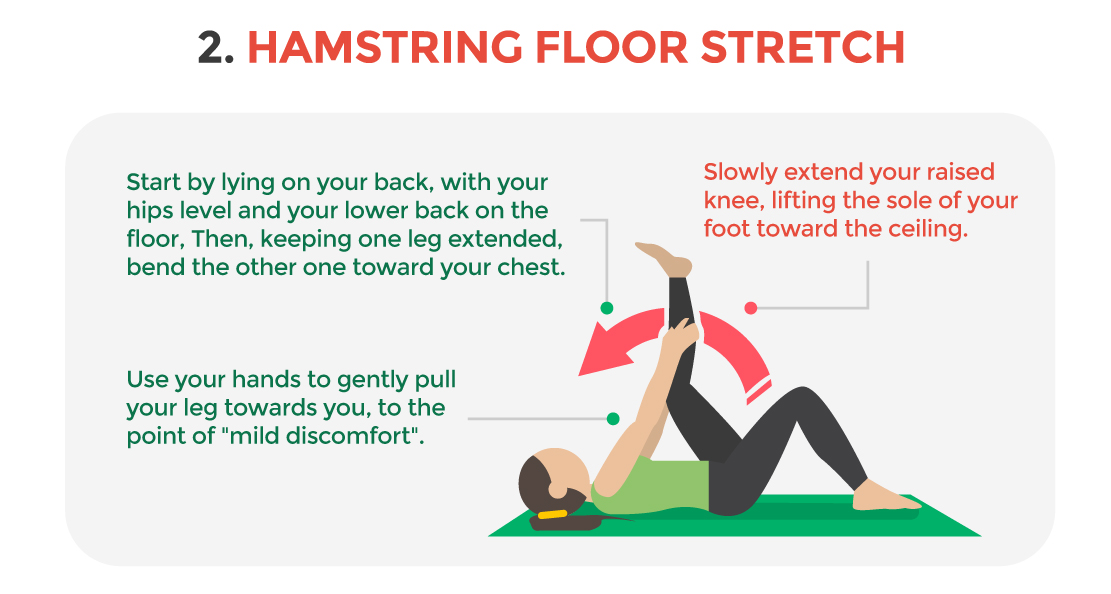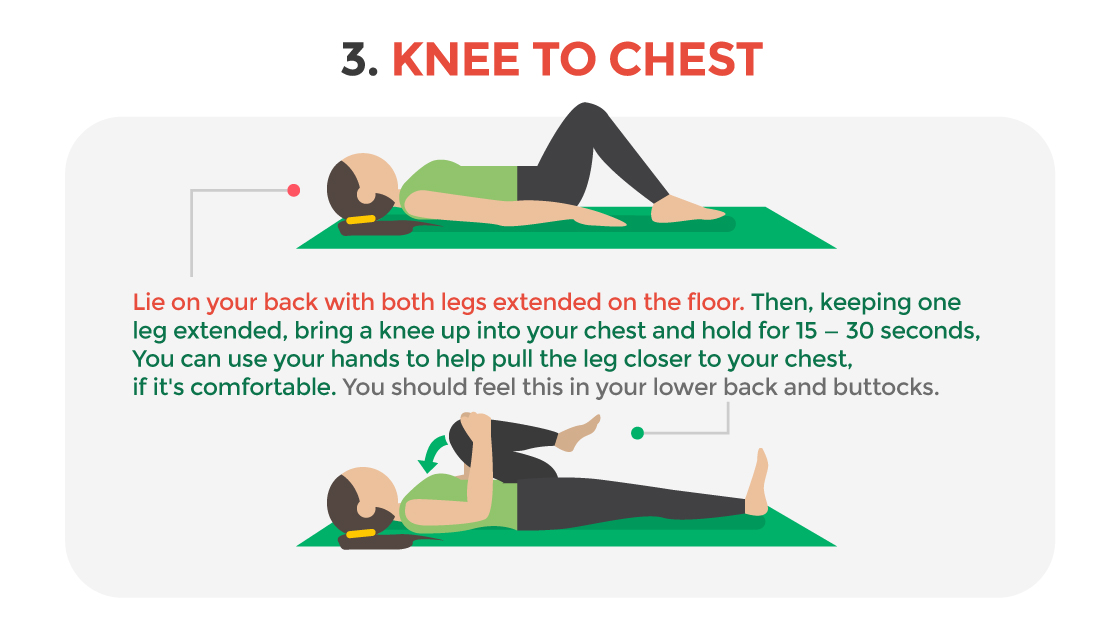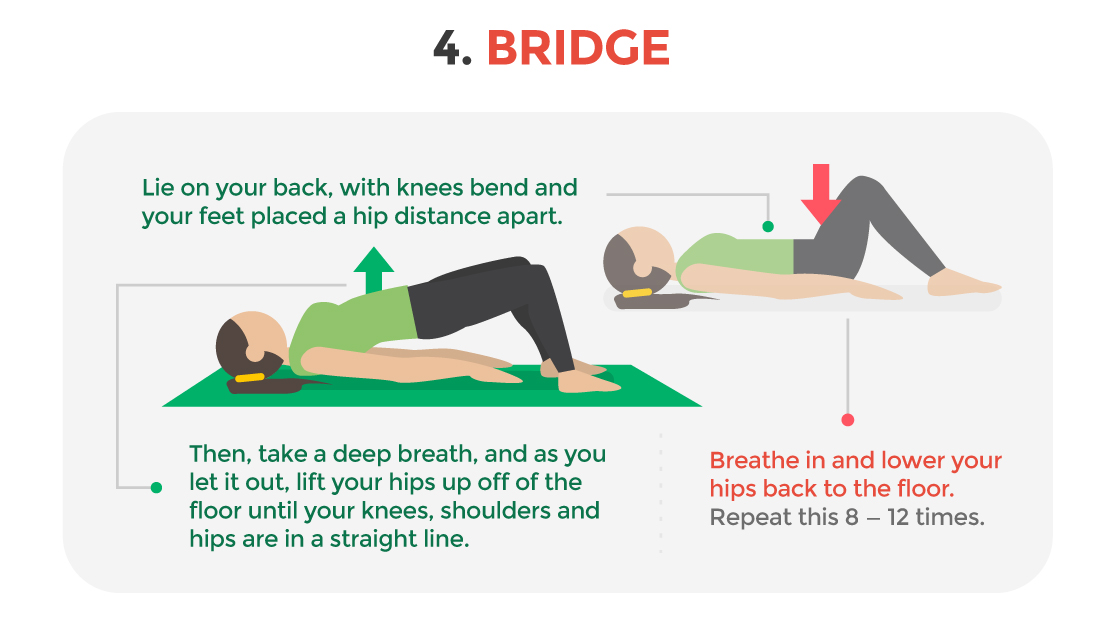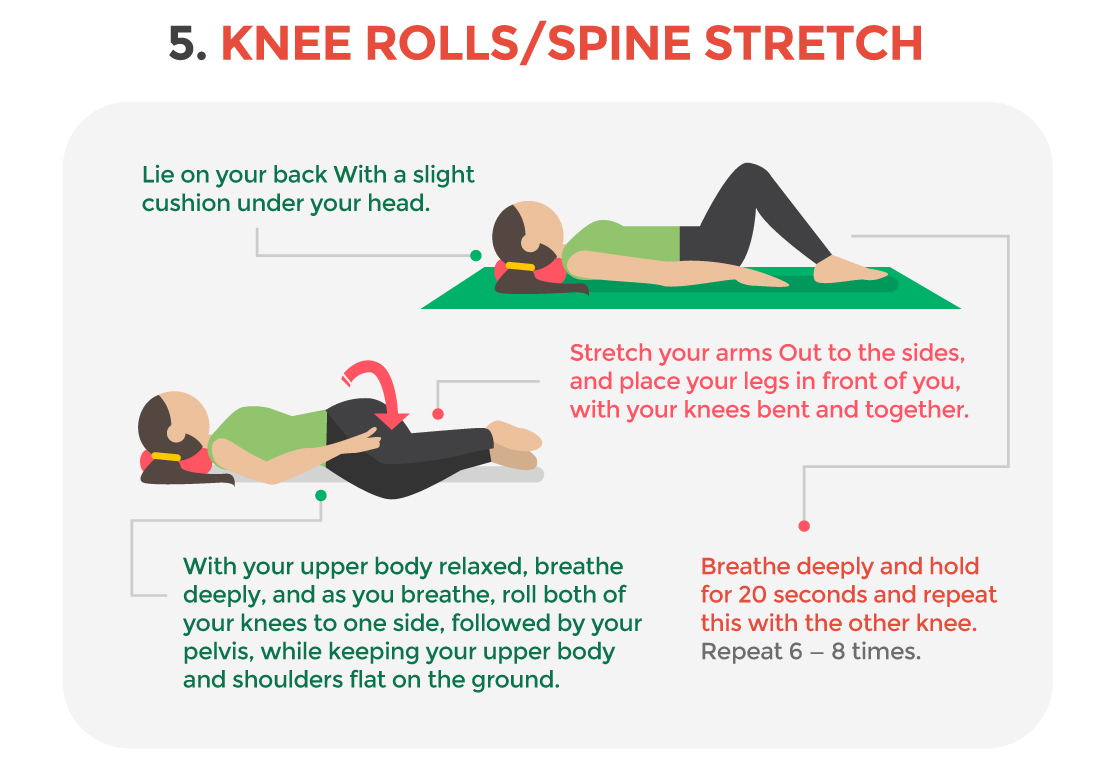 Along with stretching, low impact exercises can also really benefit your lower back. Here are four low impact exercises that you can do while travelling to help strengthen your lower back muscles.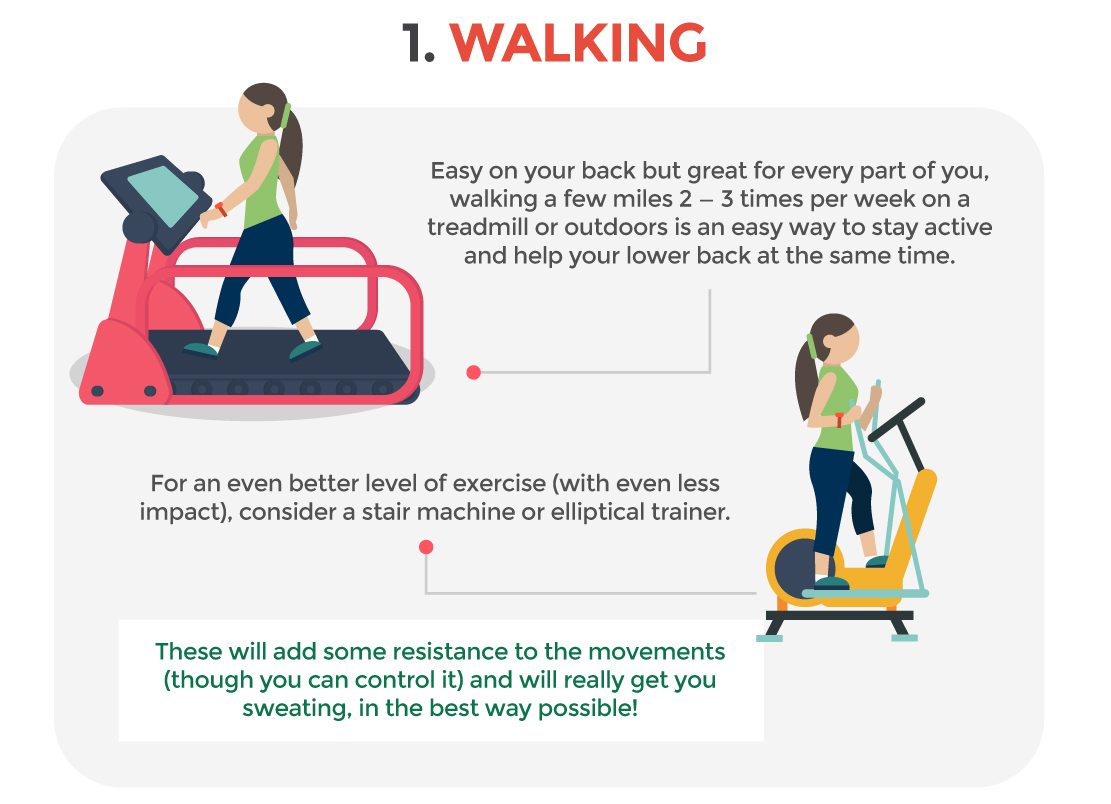 Walking is probably the easiest low impact exercise to do on the road. You could go to your hotel gym and walk for an hour on the treadmill, elliptical or stairmaster (if they have one). Or, you could find a pretty hiking/walking trail in the city you're staying and walk in the fresh air for an hour or two. Either way, as long as you spend some time walking, your back will thank you!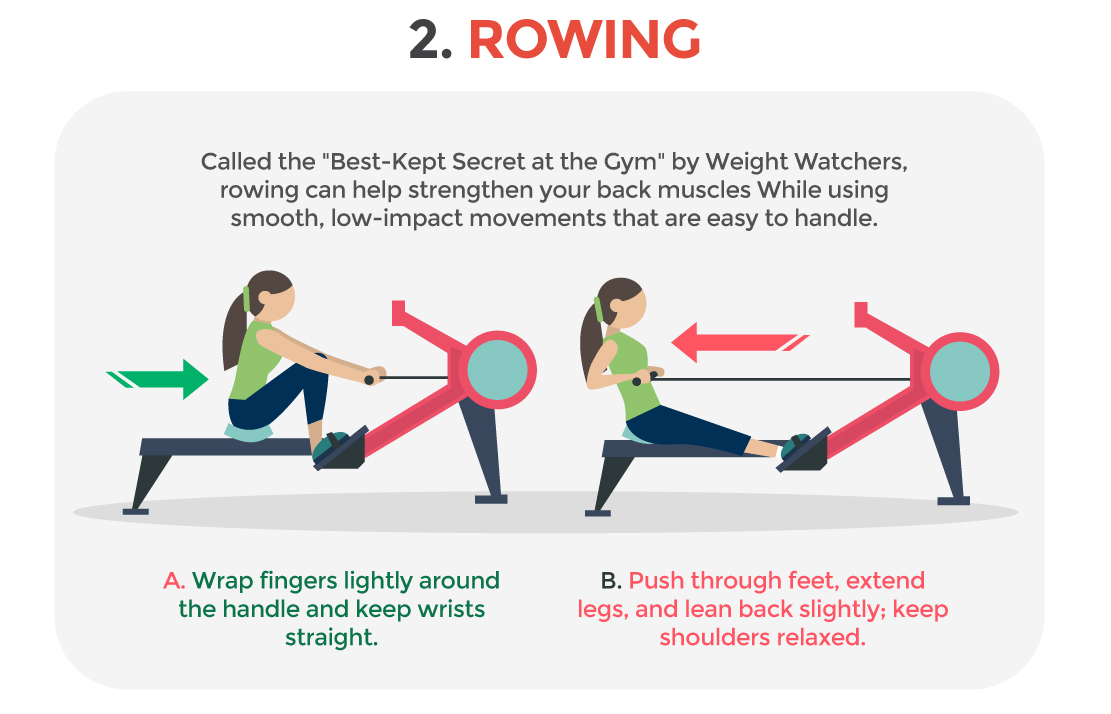 Most hotel gyms don't offer rowers. But, if you find yourself lucky enough to stay in a hotel with a really nice gym, you may have access to one. If not, many gyms such as LA Fitness or Orange Theory Fitness, or any other gyms that you can gain access to all around the country definitely offer rowers. You could drop in with a day pass and do a quick rowing workout.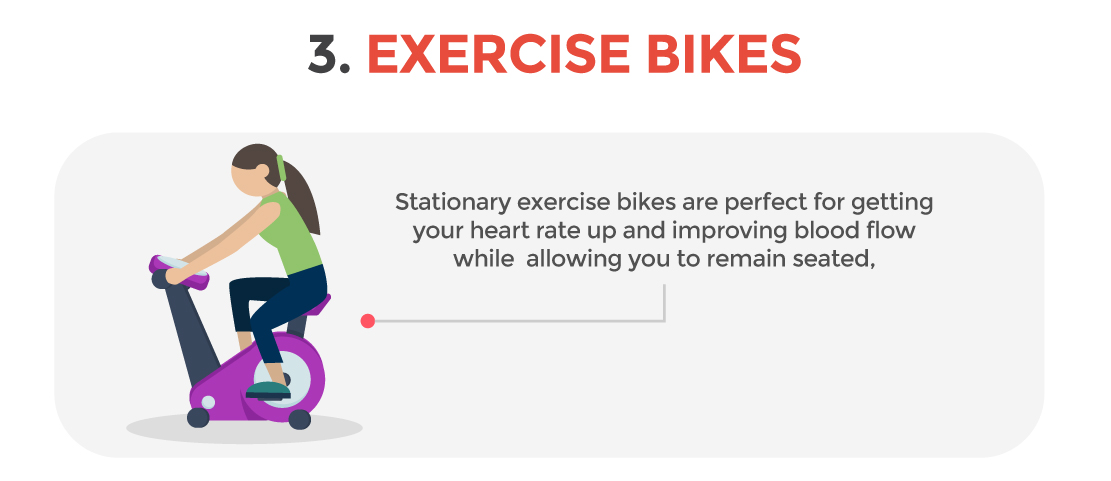 Exercise bikes are often also found in hotel gyms and are also available at any other country wide membership based gyms. This might not be the best route to take after sitting on a plane all day, but a couple days into your trip this would be a great workout to get you moving!

My personal favorite to do while travelling is swimming. Most hotels come with access to a hotel pool. They may not be huge pools but swimming laps back and forth is incredibly relaxing. Even doing some water aerobics or treading water for a while would be beneficial in helping your back.


What are some of your favorite stretches or exercises you can do to relieve back pain?
Business Travel Life
Business Travel Life is an online resource supporting the road warrior lifestyle. We give business travelers the tools they need to maintain their wellness and productivity when traveling. The topics we cover include business travel tips, travel workouts, healthy travel hacks, travel products, general travel tips, and industry trends. Our goal is to make business travel a healthier experience – and to make healthy travel practices more accessible to all road warriors.