Co living is a new trend arising in the hospitality sector of business travel, though it seems that many road warriors value their private space.
Co living means sharing a space while on the road in an effort to maximize social interactions and minimize costs. The idea is to blend the many different types of travelers, to have the sense of community and connectivity under one roof, and to be able to save money. To me, it seems like this trend aimed towards the ever growing millennial/yuppie population who are assumed to be looking to network and socialize during business trips. (For those who don't know, a yuppie is slang for a "young, urban professional").
We took to Instagram last week to see if our followers would stay in a co living accommodation during a business trip and there were some mixed responses.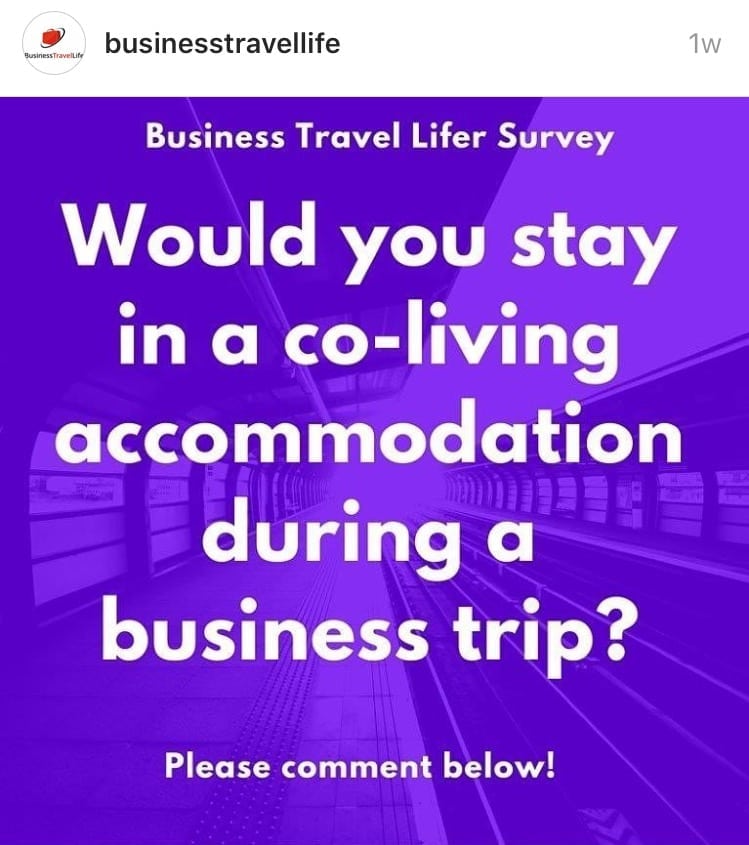 Many had strong opinions against sharing a place with colleagues, stating that they value their alone time where they can recharge and unwind. However, some were open to the idea and have even tried it themselves. On Twitter, 75% said they would not stay in a co living accommodation during a business trip, while 25% said they would.


There were a few, though, that have done it before and said it wasn't all that bad but wouldn't do it again.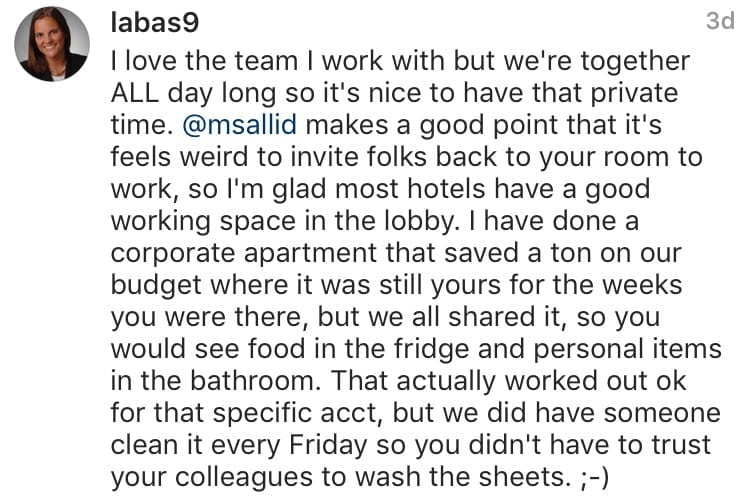 Of course, we also had the response of business travelers that are pretty open to that kind of social interaction, though some said they would do it for certain "work perks".


There are a few companies out there specializing in the up and coming trend.
Coliving is a start-up that focuses on placing like-minded people together in shared spaces. They value collaboration over competition, sharing over consumption, and community alongside individuality. They have spaces in the United States and abroad too, in places like Spain, China, and Australia.
WeLive offers a membership program, similar to its co working sector. This membership includes your bed and linens, common areas, HDTV's, Wi-Fi and the works, as well as all of the coffee, tea, and beer that you can drink. They offer rentals by the day, month, or year.
There is a co living start up specific to Los Angeles called PodShare that is also a membership-based company that allows you to live and work at any of their locations. The catch here is that the only doors in these spaces are for the showers and toilets. The idea behind that is the belief that a door may block out the opportunity of social interaction, networking, and community. Funnily enough, the inspiration for this open door concept came from MTV's The Real World, according to an article posted by Skift.

Dare I mention that hostels may even be on the rise for business travel? The word hostel alone probably brings quite a distaste to the taste buds of many seasoned road warriors, for completely understandable reasons. When I think of a hostel, I picture a grimy room with three story bunk beds and bathrooms that look like they are cleaned once a month. Yes, maybe this is the case for backpackers looking for a nothing more than a bed to sleep in while they venture the world on what little amount of their savings is left.
However, Generator Hostels are defying that stereotype- I mean, their tagline is "Design-Led Hostels"- that definitely caught my eye when I first read about them. These hostels offer both shared and private rooms as well as unique spaces to host large events. These event spaces are meant to stand out from the typical boardroom/ballroom atmosphere. The rooms are marketed as affordable luxuries, and though they are only in Europe at this point, a branch will be opening in Miami next year. Read more about the idea behind Generator Hostels here.
This whole debate really reflects the fact that business travel is continuously evolving. Trends must keep up with every kind of road warrior, whether it be the one who has been traveling for business for the last two decades or the millennials that are just starting their careers. To me, it seems like this trend is focused on the latter. Would you choose to co live on your next business trip?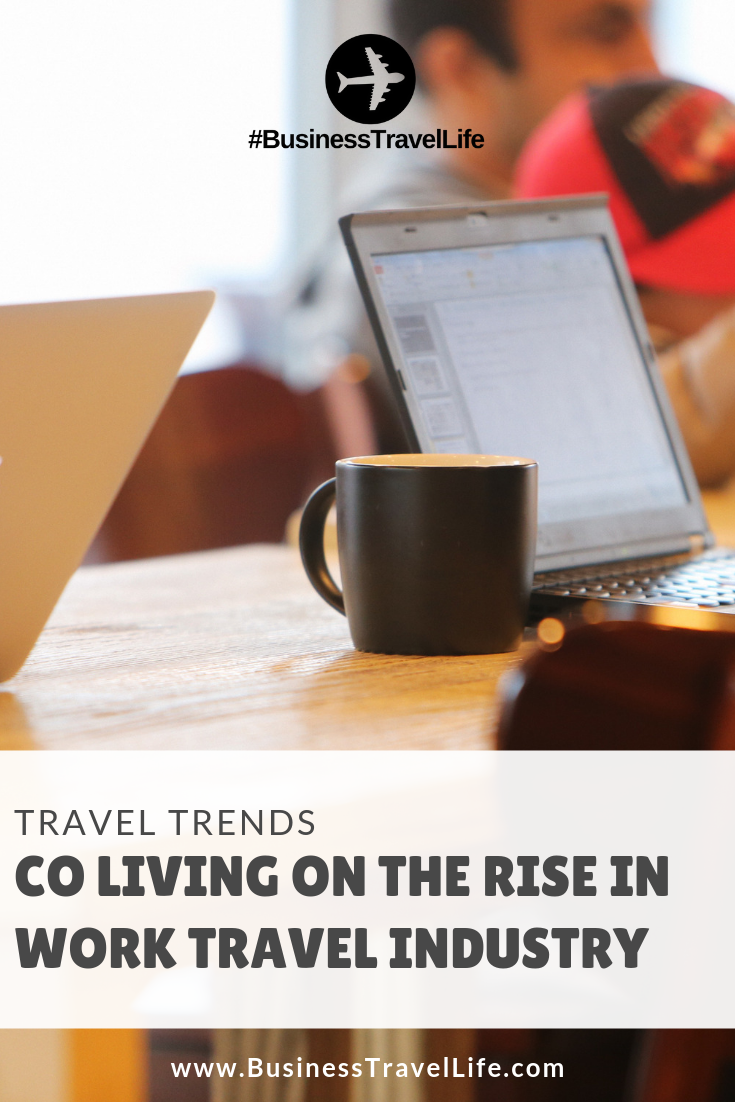 Business Travel Life
Business Travel Life is an online resource supporting the road warrior lifestyle. We give business travelers the tools they need to maintain their wellness and productivity when traveling. The topics we cover include business travel tips, travel workouts, healthy travel hacks, travel products, general travel tips, and industry trends. Our goal is to make business travel a healthier experience – and to make healthy travel practices more accessible to all road warriors.