A portable fitness tool you can use to workout anywhere!
Exercising while you travel can be a challenge. Whether your hotel has limited workout equipment, you prefer to work with a trainer, or you hate going into a tiny room full of sweaty people, it can be difficult to workout during travel.
Believe it or not, there is actually a way to complete the same type of workouts at home and in any hotel!! It is possible! And it weighs less than 2 pounds, making it easy to add into your luggage. In my opinion, the TRX Home Suspension Trainer is the best fitness accessory for hotel workouts. Using strong straps that are attached to handles you can get a challenging, full body workout anywhere with a door. Simply throw the anchor over the door and close it and VIOLA! you are ready workout.
TRX was invented by Navy SEAL Commando Randy Hetrick out of necessity to keep him mission ready. The TRX uses your own body weight to add resistance to each exercise. This allows you to continually increase your strength. The portability of the TRX makes it an excellent choice for travelers. It could also be used in your office if you like to sneak in workouts on your lunch break.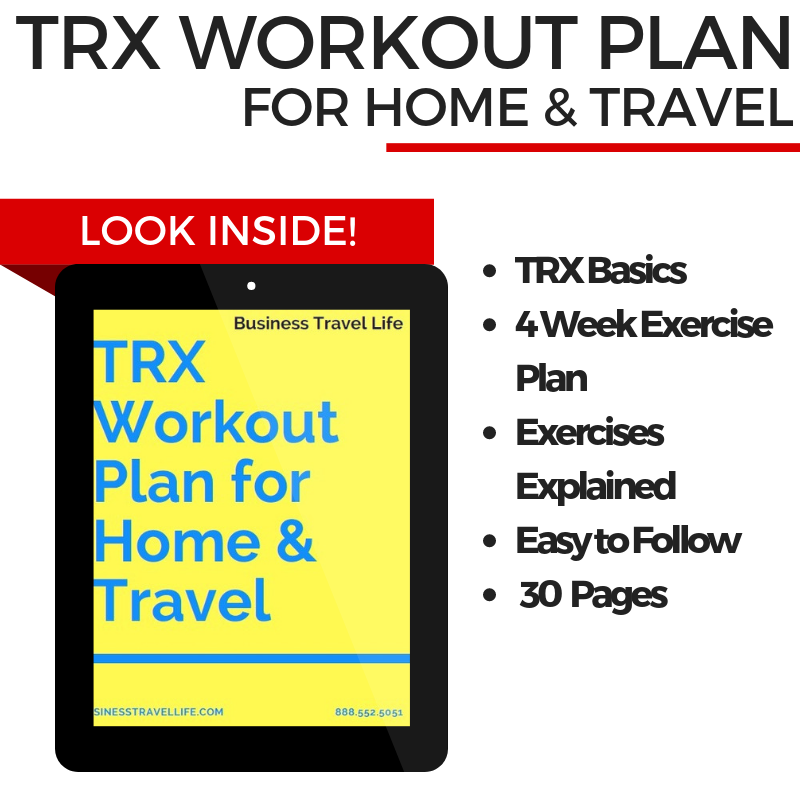 Other benefits of using the TRX for home and hotel workouts include:
Build lean muscle and burn fat.
Increase flexibility and endurance.
Develop and maintain a strong core.
Work every muscle group.
If you are interested in learning more about how to use the TRX Suspension Training System, check out this video. Business Travel Life's Certified TRX Trainer Velvet show you how to get a full body workout using the TRX!
What do you think the best fitness accessory for hotel workouts is? Please comment below!
---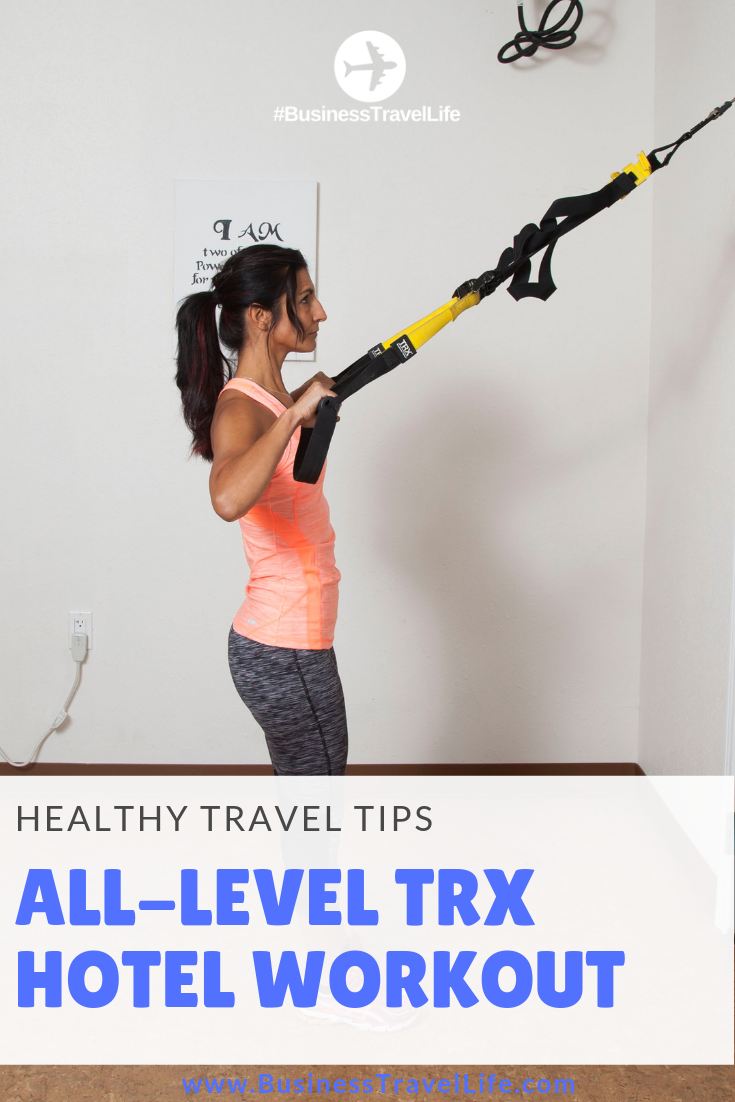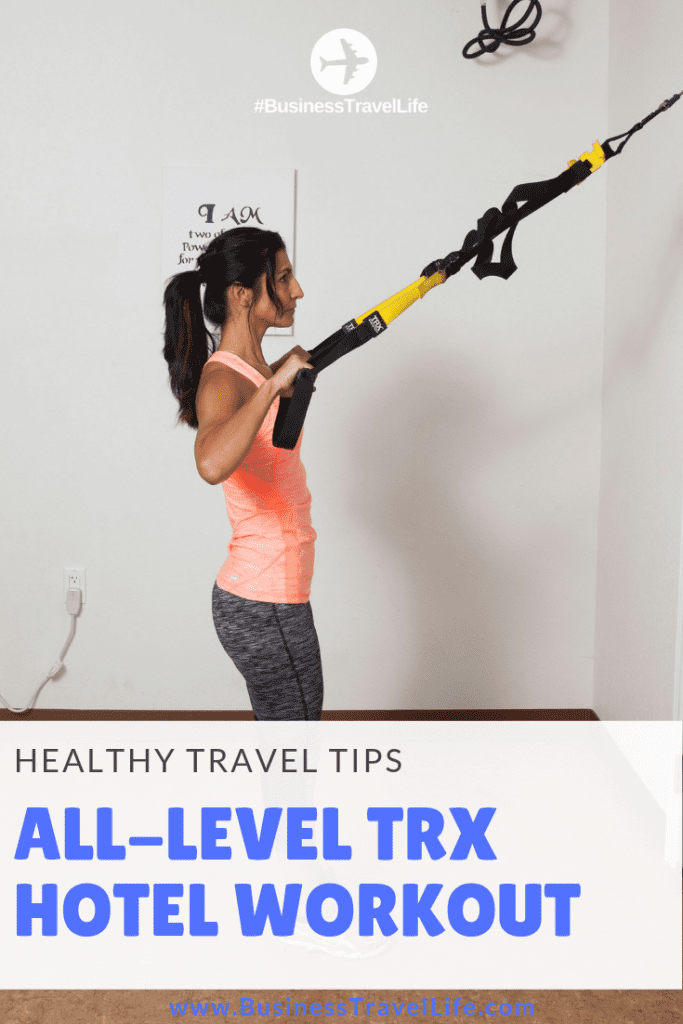 Business Travel Life
Business Travel Life is an online resource supporting the road warrior lifestyle. We give business travelers the tools they need to maintain their wellness and productivity when traveling. The topics we cover include business travel tips, travel workouts, healthy travel hacks, travel products, general travel tips, and industry trends. Our goal is to make business travel a healthier experience – and to make healthy travel practices more accessible to all road warriors.