Are you one of the many business travelers that feels you cannot find the time to exercise while you travel? Many travelers often complain about not having enough time to exercise during business trips.
Fitting in 30 minute of daily exercise is possible, no matter how busy you are during travel. The truth is, a 30 minute workout is only 2% of your entire day. Plus, exercise provides much needed benefits (especially for road warriors!) to overall health and wellness, including stress and anxiety reduction, increased productivity, improved sleep, and increased energy. And, if you are someone who claims to have a slow metabolism, research has shown you can improve your metabolism with daily exercise.
With an open mind and a little motivation, you can easily squeeze in 30 minutes of exercise with our fit travel tips:
Break it up– Break the exercise up throughout the day with two, 15 minute sessions or three, 5 minute sessions. This is equally as effective as 30 minutes of solid exercise and some researchers have found short sessions multiple times per day to be even more effective than one long session.
Wake up earlier– Set your alarm for 15 minutes earlier and commit to a 15 minute morning workout. Then, when you return to your room at night, commit to a 15 minute workout before dinner or bedtime. If you are traveling from east to west, your body clock is going to want to wake up earlier anyway, so take advantage of that extra time to work out.

Set your alarm for just 15 minutes earlier.

Spend less time on social media– A recent study found the average social media user logs 1 hour and 45 minutes per day on social platforms. Cut back your time on social media to one hour per day and you will have over 30 minutes to exercise.
Request a walking meeting– If the nature of your business allows for a walking meeting, and the other participants agree, try this approach to squeeze in activity. There are many benefits to walking meetings, including increased creativity, communication, engagement, and relaxation. And, organizing a walking meeting is easier than you think.

Avoid the airport tram– In large airports like Atlanta, walk to your next terminal instead of taking the train. You can easily add 15 minutes of walking through the airport and 15 minutes of exercise when you get to your hotel room.
Multitask in the gym- Normally, I would not encourage anyone to do anything else during a workout, but in this situation it is okay. If you have a long report to read, go down to the hotel gym and burn some calories while you read. If you can safely do so, walk on the treadmill while you read or sit on the bike.
Multitask in your room– Multitasking is not always encouraged, but if you are someone who enjoys "Waking up with Morning Express" on HLN or binge watching Netflix in your hotel room at night, exercise while you are watching. You do not have to go to the hotel gym to break a sweat.

Try yoga during your favorite TV show in your hotel room.

Schedule your workout– If you are someone who lives by your calendar, make a recurring workout appointment and do not schedule over it.
Skip Happy Hour– If you are at an event with happy hour before dinner, skip happy hour and workout. As a bonus, you will skip the empty calories from the alcohol and appetizers you are missing.

Skip the martini's before dinner and spend 30 minutes exercising.

Walk and talk-Go for a walk while you are making daily phone calls to your family, friends or assistant. If the weather is poor or safety is a concern, make a few laps around your hotel- go up the stairs to the next floor, walk all the way to the end of the hall and back, then go up to the next level.
Remember, something is always better than nothing. Even on your craziest days, find five or ten minutes to do be active. Stop making excuses, log out of Facebook and make time to exercise. Commit to putting your health first for just 2% of your day.
What do you do to fit exercise into your day?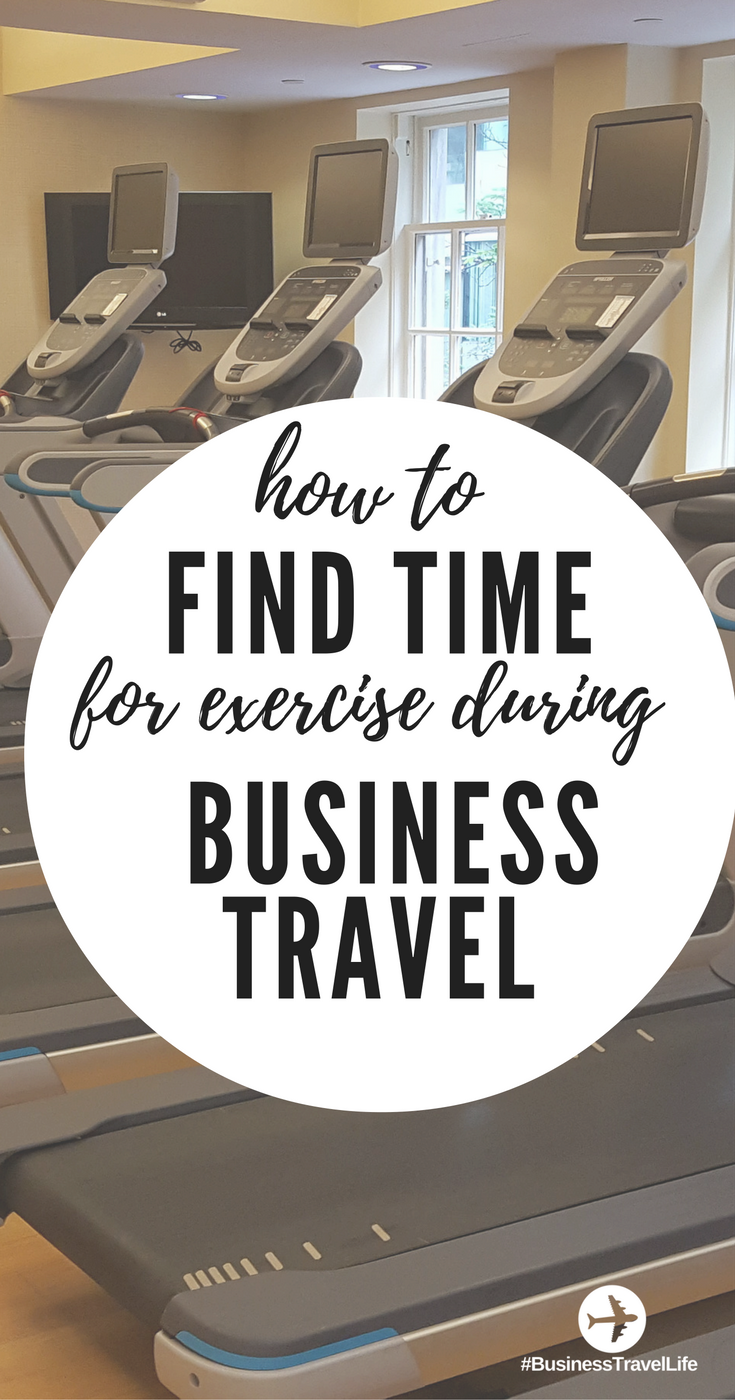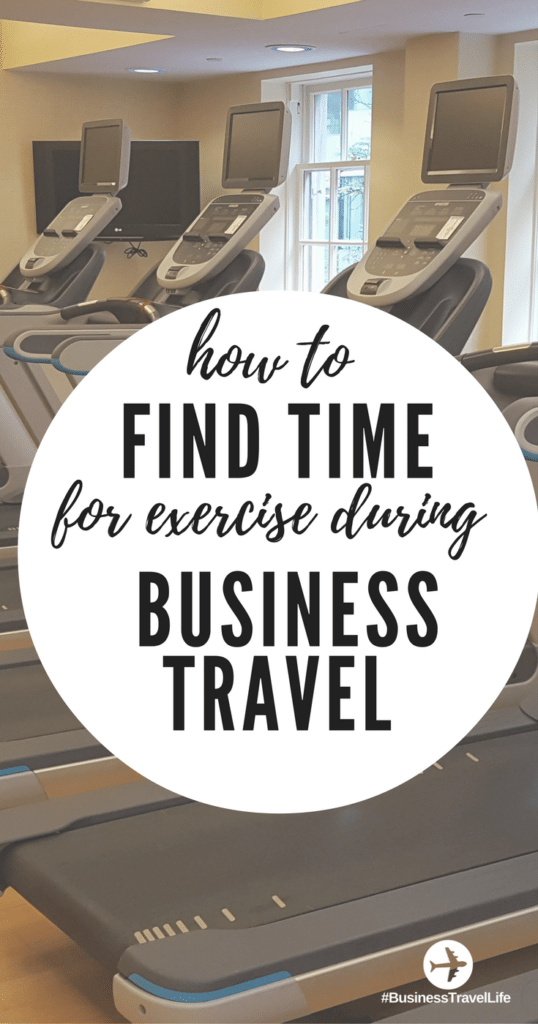 Business Travel Life
Business Travel Life is an online resource supporting the road warrior lifestyle. We give business travelers the tools they need to maintain their wellness and productivity when traveling. The topics we cover include business travel tips, travel workouts, healthy travel hacks, travel products, general travel tips, and industry trends. Our goal is to make business travel a healthier experience – and to make healthy travel practices more accessible to all road warriors.