Travel Leaders Corporate Releases Q3 Business Travel Trends Data
Q3 brought reduced costs for international business trips and domestic airfares;
U.S. nightly hotel rates continued to rise
Plymouth, MN (November 9, 2016) — Today, Travel Leaders Corporate, an award-winning leader in business travel, released an analysis of its clients' aggregate business travel bookings from the third quarter of 2016, and those results bode well for most companies' bottom lines. Quarter-over-quarter, the average cost of an international trip (air, hotel and car rental) declined slightly to $2,287 – that is also 3% lower than the third quarter of 2015 (see trend chart below). Business travelers also experienced savings in domestic airline costs – the average ticket price was $403 in the third quarter, down nearly 5% from the previous quarter and roughly 7% less expensive year-over-year. Additionally, while the overall average nightly rate for a domestic hotel decreased slightly (1.3%), costs increased in nearly one-third of the Top 25 U.S. cities (trend chart can be viewed here).
Key Findings:
Trip Length: Average length of an international business trip has decreased from 6.31 to 5.82. The average length of a domestic trip increased from 2.99 (Q2 2016) to 3.05 this quarter.
Airline Advanced Purchase: Travel Leaders Corporate's third quarter data indicates that corporate travelers are split nearly evenly in each category of advanced purchasing of airline tickets: 0-6 days before departure, 7-13 days before departure, 14-20 days before departure, and 21 or more days before departure. As a best practice, Travel Leaders Corporate recommends booking at least 14 days in advance for cost savings, and for those booking at least 21 days in advance, instead of 0-6 days, there is an average price difference of $162.
Rental Cars: Across the board in the top 25 markets, the third quarter continued a trend of decreased average daily rates in car rentals. Only Atlanta, Charlotte, Detroit, Las Vegas, Miami, Minneapolis, Salt Lake City and St. Louis showed increased car rates, and many of those markets were still under the national car rental average of $38.23.
"For companies with international corporate travel needs, the third quarter provided opportunities to stretch the dollars spent on their travel budget and get employees in front of customers and partners," said Gabe Rizzi, Chief Sales Officer and President of Travel Leaders Corporate. "Our data from all countries outside the United States indicated that now is a great time for companies to send their employees abroad, since they can fly, sleep and drive at very competitive rates."
The average cost of an international business trip (air, hotel and car rental averaged together) continued its declining price trend that started in the first quarter of 2015. From Q2 2016 to Q3 2016, international trip total costs declined very modestly by less than 1%. Since the third quarter of last year, however, the data underscores a different story – the average overall coast of an international business trip has dropped 3%. The strength of the dollar, relative to the pound and Euro, has contributed to the softening of international corporate travel prices.
With regard to hotels, the average nightly cost of an overseas hotel fell 7% to $184 in Q3. But domestically, the average nightly hotel rate rose for the most part, and, in 60% of the top 25 U.S. cities, the average nightly hotel rate was at or above the national average of $155. The major exceptions were Florida markets (Fort Lauderdale, Miami, Orlando and Tampa), which all showed sharp decreases in the third quarter. The cities that had the greatest increase in hotel prices were Detroit (+12%) and Salt Lake City (+10%). U.S. business travelers spent an average of $413 on their hotel, per trip. This represents a 17% increase since Q4 2013, when the average hotel trip cost hit a record low of $353.
"Hotel stays are a necessary part of almost any business trip, and the continued increase in domestic hotel prices is a trend that corporations and travel managers will be keeping an eye on," Rizzi added. "At Travel Leaders Corporate, we work hand-in-hand with our clients in identifying these trends to best advise companies about their travel spend, especially in lodging."
Domestic airfare is helping to offset corporate travel's higher hotel rates. Corporate travelers flying within the U.S. are enjoying the lowest ticket prices seen in over four years. Travel Leaders Corporate's clients are paying an average of $403 for business travel airfare, which represents a 5% decrease in one-quarter alone, and a 6% decrease since Q3 2015.
###
Travel Leaders Corporate is part of Travel Leaders Group, which is the highest ranking American travel management company in Business Travel News' Business Travel Survey 2016, and has annual sales of $21 billion. Travel Leaders Corporate's three service offerings – Travel Fulfillment, Travel Consulting and Meetings Management – which can be used independently or combined for maximum results. At Travel Leaders Corporate, each client is served by a dedicated team of U.S.-based agents assigned to each account. With a reputation built on reliability and a commitment to excellence, Travel Leaders Corporate offers its clients industry-leading products and services, and continuously seeks higher levels of performance. Headquartered in Miami, FL, and with employees in more than 120 cities across the United States, Travel Leaders Corporate is a forward-thinking, innovative company with a focus on continually improving the customer experience. www.tlcorporate.com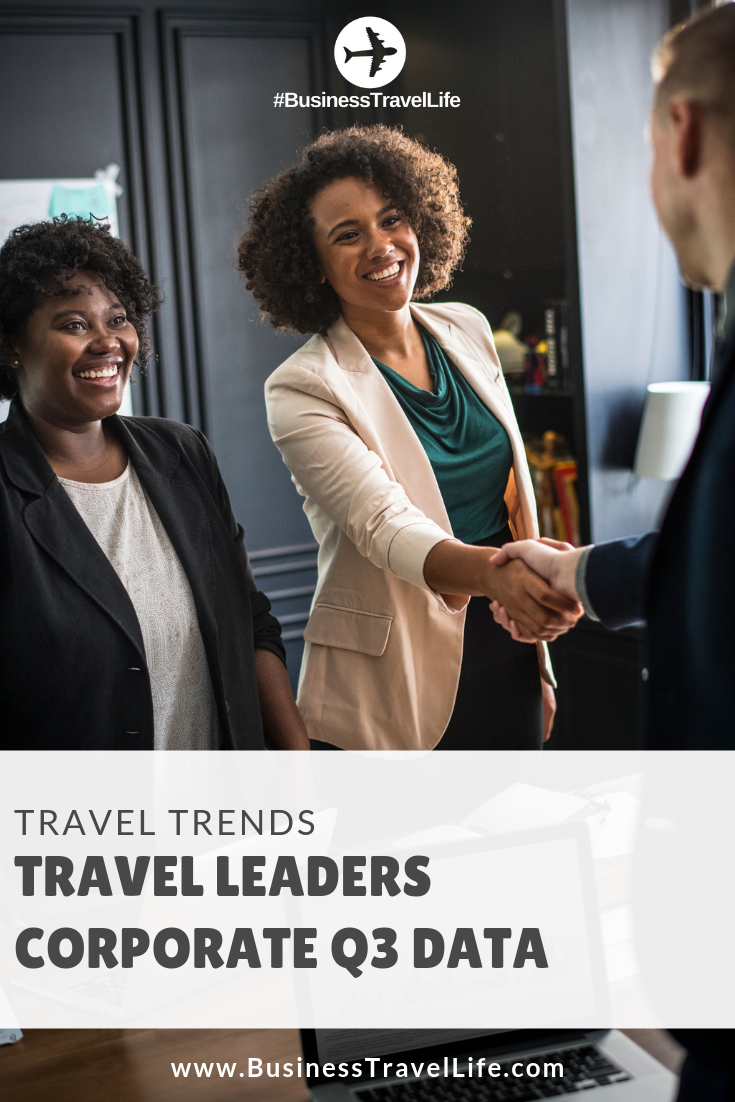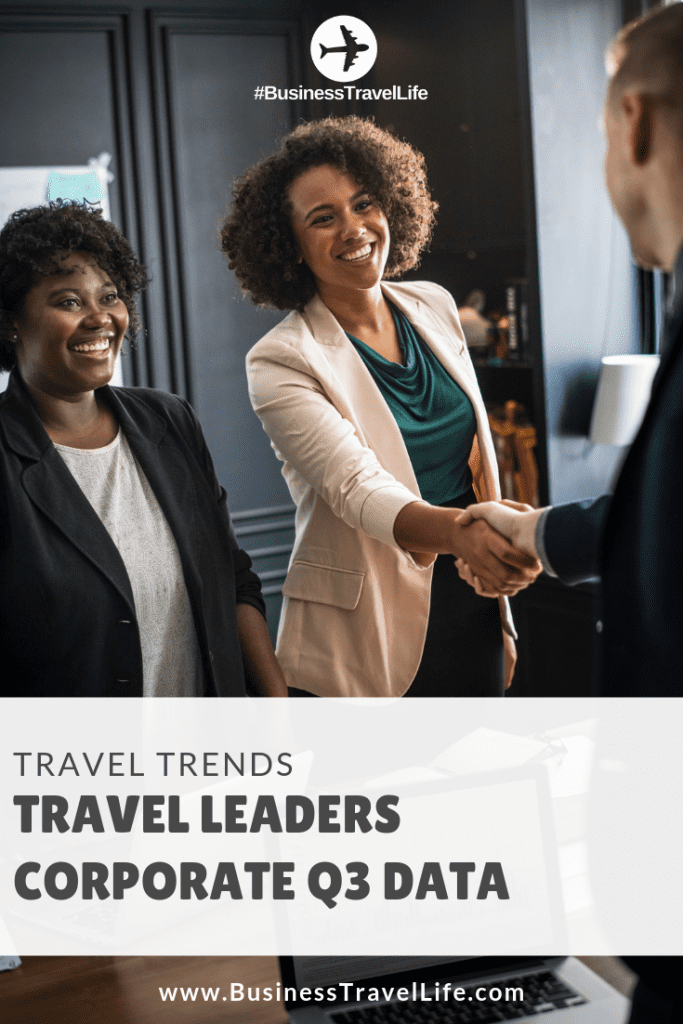 Business Travel Life
Business Travel Life is an online resource supporting the road warrior lifestyle. We give business travelers the tools they need to maintain their wellness and productivity when traveling. The topics we cover include business travel tips, travel workouts, healthy travel hacks, travel products, general travel tips, and industry trends. Our goal is to make business travel a healthier experience – and to make healthy travel practices more accessible to all road warriors.