2015 Travel Trends
With 2014 ending on a high note, the travel industry anticipated 2015 would be a record breaking year for business travel. The Global Business Travel Association reported business travel spending to increase 6.2% this year to an estimated $310.2 billion this year. Global business travel is anticipated to continue to grow after an increase of 6% in 2014.
Other interesting travel trends emerging in 2015:
Hudson Group (aka Hudson News) created this infographic to highlight some emerging travel trends for 2015.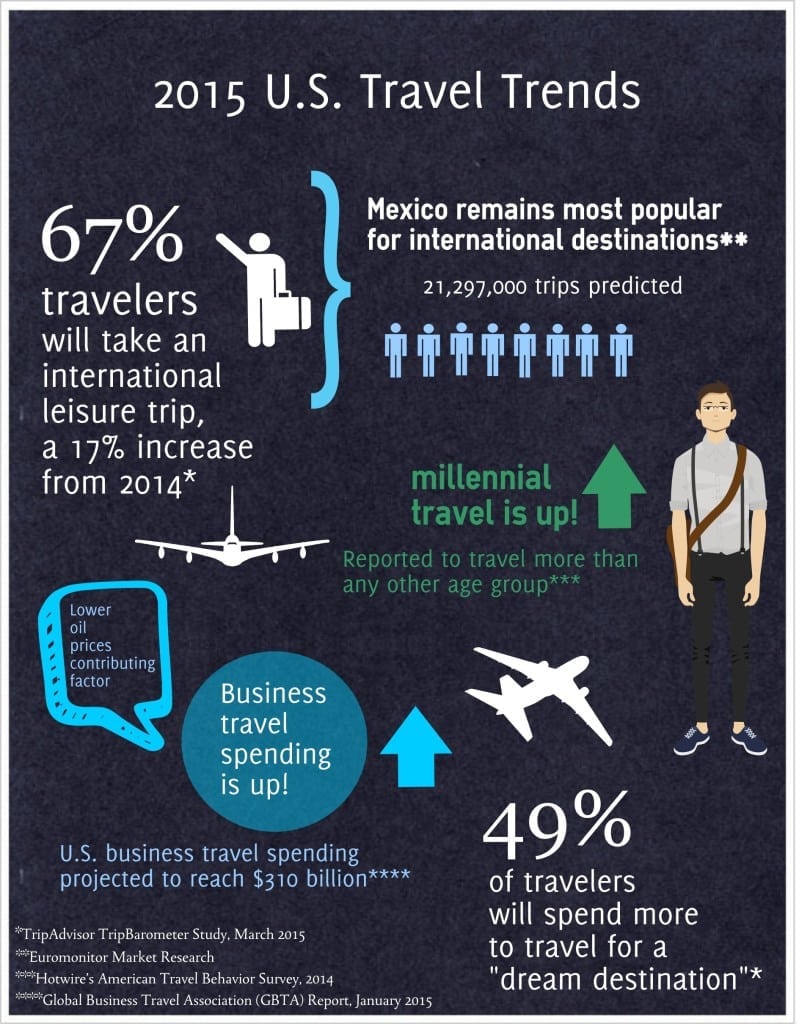 Business Travel Life
Business Travel Life is an online resource supporting the road warrior lifestyle. We give business travelers the tools they need to maintain their wellness and productivity when traveling. The topics we cover include business travel tips, travel workouts, healthy travel hacks, travel products, general travel tips, and industry trends. Our goal is to make business travel a healthier experience – and to make healthy travel practices more accessible to all road warriors.