"Wellness and business travel can coexist"
Carrie Herbert, aka TheFitFlyer, is a Senior Clinical Research Associate at Quintiles who travels for 2-3 days each week. When Carrie started traveling for work, she thought it would be glamorous, but within a of couple months, she realized what many road warriors already know, business travel is exhausting.
Time for a Change
Carrie says, "I was doing all I could to please my company, which left my health and fitness in disarray." She constantly felt tired and realized it was time for a change. Her friend invited her to join a "60 Day Challenge" at a local boot camp style gym. Carrie knew a nutritional and exercise jump start was what she needed, but she was unsure how she would be able to commit with her travel schedule.
She recalls her discussion with the gym owner. "I told the gym owner I couldn't commit because I traveled for work weekly and I couldn't commit." He looked at Carrie and replied, "That's your excuse? Simply bring your food with you."
Eating Healthy On the Road
Carrie started traveling with a cooler so she could bring healthy food with her. "It was just the kick in the butt I needed to realize wellness and business travel can coexist," she shares. After she started working out on the road, and eating clean, the exhaustion subsided and she was actually feeling energized. "Travel is a very draining activity, and the only way I know to survive is to eat clean and workout no matter what."
Carrie admits, "I find the mere smell of the airport food too tempting, and even if I know I should order a garden salad with grilled chicken, I somehow end up with a plate full of French fries!"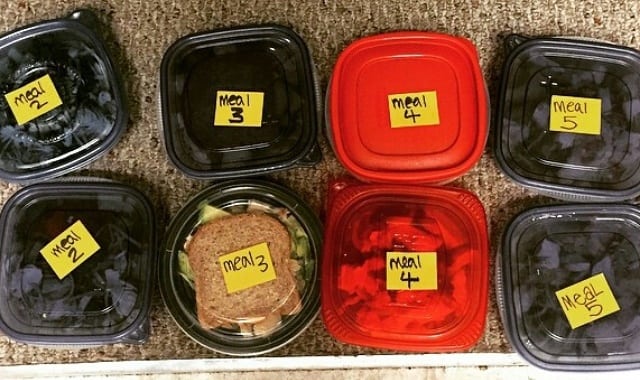 How does she resist temptation? She cooks food on Sunday (like grilled chicken), chops it up and packs it with her in a cooler. Carrie also suggests finding travel size packets of nut butter and guacamole to pack. She says this is a foolproof way to know exactly what you are going to eat and when. Carrie says if she gets desperate, her go-to airport snacks include fruit, almonds or a salad bar (when available).
Nutrition is so important for health and to really get the fitness results you want!
Working out on the Road
The biggest change Carrie made to her workout routine when she travels actually occurred at home. After she joined a boot camp gym and started attending regular workout sessions when she was at home, working out became a natural priority for her when she traveled. "My body craved the exercise and the endorphins it provided me," says Carrie. Another unexpected benefit of joining this gym came in the form of support from other members. "I am lucky that my gym is huge on community and there is tons of support both in and out of the gym." She stays motivated on the road by her desire to keep up with fellow gym members.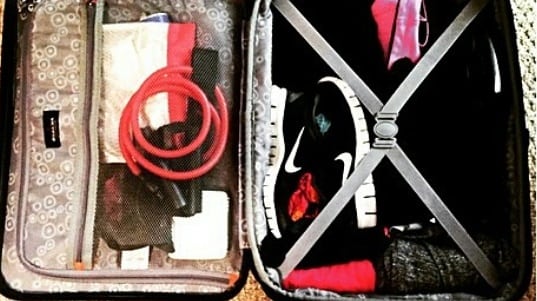 When Carrie travels, she prefers to work out in the hotel gym. Her workouts usually involve cardio on the treadmill with an incline, and weight lifting. Her favorite hotel is the Hyatt Regency because it offers above par hotel gym equipment. She also travels with a resistance band that she can use in her hotel room for workouts or uses the Nike Training Club App for body weight workouts.
Healthy Travel Tips
Now that Carrie has incorporated a healthy lifestyle into her frequent weekly business, she has enough energy when she gets home to do fun activities on the weekends. "The main thing that inspires me to keep traveling fit is the way my mind feels when I do. Sure, I want to look great in my business attire when I walk through the airport, but feeling great is even more important." When asked how other road warriors can be healthier during travel, Carrie replied,
"Plan for fitness! Preparation is really what has helped me succeed with health on the road."
For Carrie, planning ahead includes preparing all of her meals before her trip, and scheduling her workouts in advance. If she is only in the location one night, she will even wear her workout clothes during travel so she can head to the gym right after she arrives.
I highly recommend paying an expert to send you workout routines based on the equipment available to you.
You can follow Carrie on her healthy travel journey on Instagram @TheFitFlyer.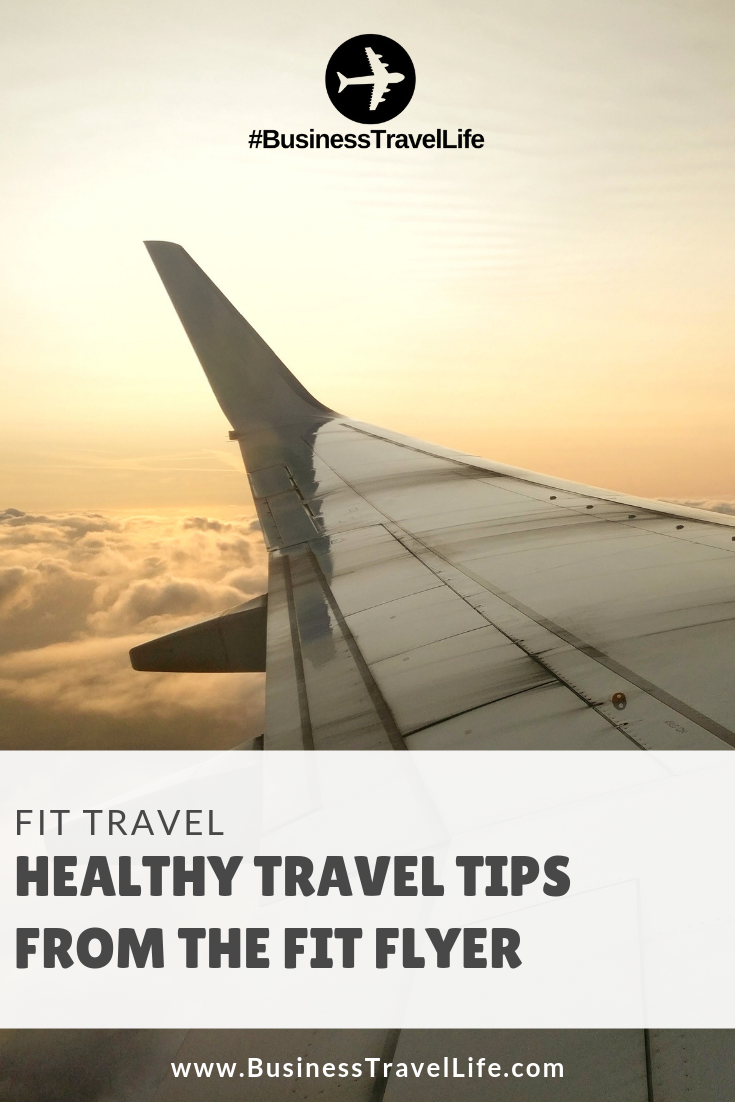 Business Travel Life
Business Travel Life is an online resource supporting the road warrior lifestyle. We give business travelers the tools they need to maintain their wellness and productivity when traveling. The topics we cover include business travel tips, travel workouts, healthy travel hacks, travel products, general travel tips, and industry trends. Our goal is to make business travel a healthier experience – and to make healthy travel practices more accessible to all road warriors.