Have you ever left an airport after a long flight feeling like a bit of a hot mess? I definitely have. The fabulous Eva Baczynska, Founder of Travelle.co, shared her tips for flying in style, keeping up beauty habits on the road, and how to avoid the dreaded 'plane face'.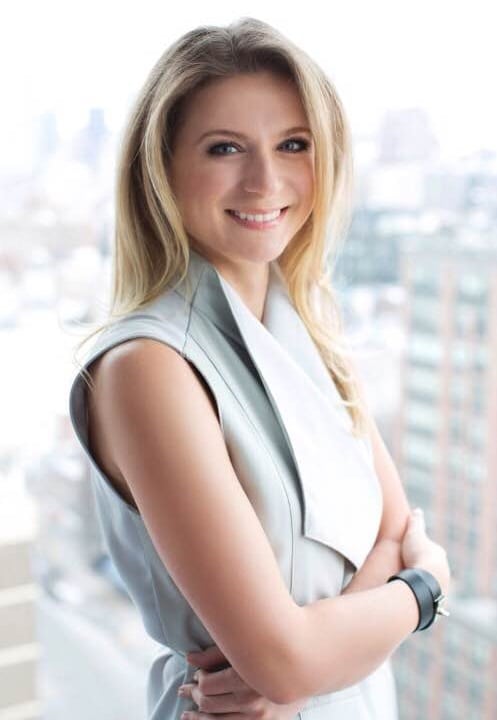 Have you always considered yourself a traveler or is this a newer situation with your job?
Even though work trips make up a big part of my travel schedule at the moment, I have been a globetrotter from a very young age. I was born and raised in Poland, but I spent at least two months of every year away from home exploring the world with my family and attending school in Germany, France, England and the US.
Despite all this experience with moving around, I came to realize that work travel is a very different animal when it comes to preparing for the trips, managing my days while away and navigating new destinations.
I currently work in Marketing and Business Development for a Europe based firm and I'm based in their New York office where I focus on clients in the Americas region. This means relatively long flights and multi-day trips to attend conferences, host meetings and organize events. I would say I spend about a third of my time away from home.
What inspired you to create your website Travelle.co ?
Travelle has been in my head for quite some time, but I made the decision to launch it at the beginning of this year and I went public with the website only a couple of months ago. While it's still in its beginning stages, the response so far has been very positive and I'm excited to continue building it out!
The inspiration behind it stemmed from the early days of when I started to extensively travel for work. In the first months of my new job, I was really struggling to maintain my quality of life away from home. I was constantly scrambling before trips to get organized, knowing that while away my usual routine would be put on hold. I didn't know how to find a manicure where I was headed, whether or not I'd get to work out, and if I needed to bring all my beauty products or if the hotel would have me covered.
My body also suffered. I discovered that minibars often are packed with junk, room service menus don't always have good healthy options and when I was in a hurry, I ended up eating whatever was in front of me. The frequent flights also wreaked havoc on my digestion, skin and my sense of style as I didn't know how to find the balance between looking sharp and staying comfortable. I just ended up feeling like a slob!
Over time, I discovered hotels that have great facilities, beauty products and dining options, healthy snacks that don't make me bloated, skincare tricks to prevent breakouts and clothing brands that make fashion forward, versatile and easy to wear pieces for globetrotting. On demand beauty and wellness apps services popping up across the world now allow you to book exercise classes and blow drys wherever you are, which means you can conveniently find what you need in a new city to look and feel great.
It took a lot of effort, time consuming research and experience to get all this down and I want to share it with other women and serve as a resource to improve their lives while on the road.
After all, how we travel, is how we live these days. So let's travel beautifully.
How do you incorporate your sense of fashion into your professional attire?
Considering that I travel to various locations with different cultural norms, I have to sensitive to my environment, but these days there are a lot of options for women who want to maintain their femininity and be fashion forward without looking inappropriate. When I pick my outfits, I leave pantsuits to the boys and instead opt for sharp clean lines for my dresses and skirts. I have a lot of fun with the accessories too. I love shoes with a little bit of an edge like a trendy heel or metal accents and travel friendly jewelry which is on trend and durable. Scarves are an easy way to play with style. I'm not afraid of color even though when I go to conferences, black and navy still seems to dominate.
What is your favorite outfit for a day of travel?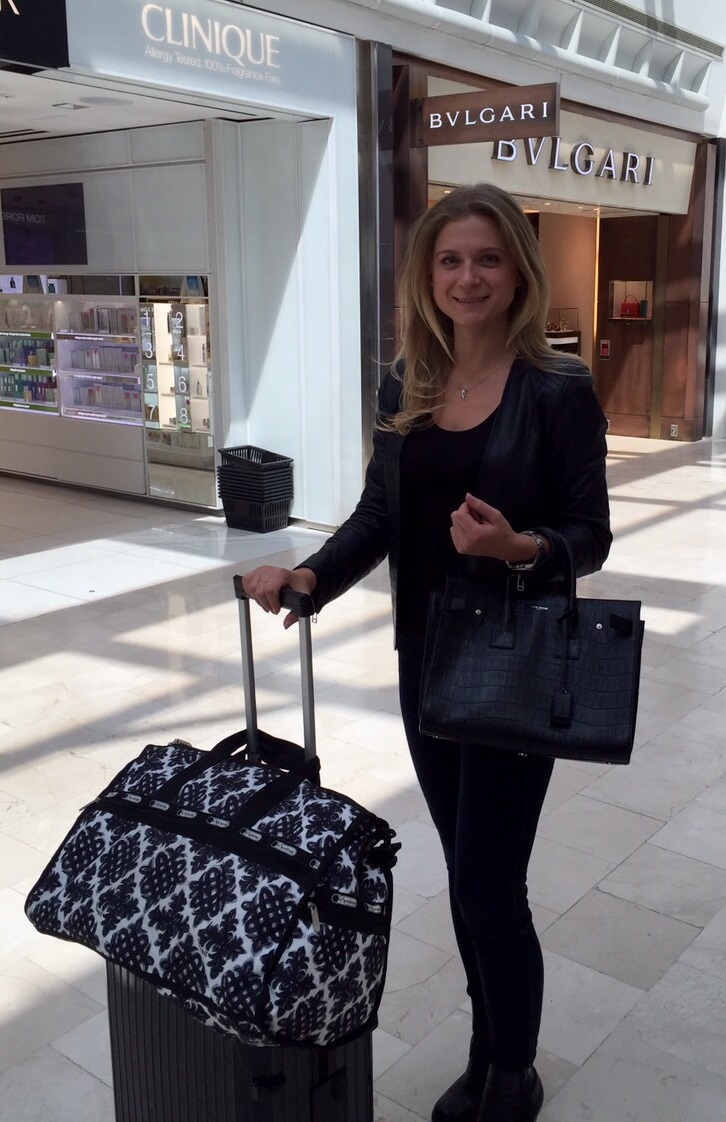 As I write this on my flight from New York to Raleigh, I'm wearing black fitted trousers with a touch of Lycra, an tank made of breathable fabric and a gray blazer which is made of very high quality material and doesn't wrinkle. I paired that with leather zip-up sneakers and a gray bag that has a strong zipper and both a long and short strap, and Rimowa in-cabin luggage.
When I take overnight flights, I usually replace the blazer with a soft cape or over-sized sweater so I can treat it as a soft blanket for naps. A soft scarf is also great to bring along as the temperature on the plane can fluctuate quite a bit so layering is key.
Do you ever check bags or do you prefer to carry on only?
I almost never check bags. I managed to travel to Mexico City, Acapulco, Portland, San Francisco, Sacramento, Los Angeles, London and Warsaw during a 3 week trip with a carry on last month!
This is a topic for a whole interview in itself, but in general, I pack clothes that you can wear morning to evening, like knee length dresses that I can wear to meetings or to explore a city and then easily dress up with heels and nice accessories for a dinner or event. Skirts are also great because you can combine them with different tops and end up with numerous completely different outfits. For shoes, I bring a pair of black and tan shoes which go with just about anything, and one pair of slip on flats for between meetings.
More and more brands make beautiful active wear which you can easily wear as an outfit and also work out in. I pack those for just relaxing in the hotel, taking walks during downtime and going to yoga classes or the gym.
What type of beauty products do you pack when you travel?
I pick hotels that I know have great body products in their bathrooms, so that I can avoid having to bring shampoo, conditioner and body lotion. I will actually be posting recommendations for hotels that keep a woman traveler in mind on Travelle shortly.
However, I do always carry my facial products with me no matter where I go as I try not to mess with my skincare regimen. The skin is under enough stress from the trip already!
I always have a serum and deep moisturizer with SPF for the flight, and a tinted moisturizer in case I need to go somewhere straight from the airport. In my carry on, I throw in an enzyme peel and a sheet mask to use after I check into my hotel or the airport landing lounge to rejuvenate my skin after flying. In general I like to consolidate to carry as little as possible. For example, I bring a facewash that is also great at removing eye makeup to be able to avoid that extra step. My eye cream is moisturizing but light enough to wear during the day and night.
'Plane face' is a term I had never heard of until I read your blog series, "Say No To Plane Face." It is a term that anyone who has been on an airplane can easily relate to. How do you recommend avoiding 'plane face'?
You can read the full step by step guide on my website, but in summary, I hydrate almost obsessively. I drink as many clear liquids as I can before, during, and after traveling. I also exfoliate often and moisturize my skin afterwards with a rich SPF cream to prevent the buildup of dead skin cells as it tends to happen more when your skin is dry in the air cabin Sahara-like conditions. The SPF part is important as we are exposed to UVA rays when we least expect it (on our way to our destination as well as on location). Lastly, while in transit, I avoid touching my face as you have no idea how dirty a lot of the surfaces in an aircraft and hotel are!
For more beauty, fashion, and wellness tips you can visit Travelle.co or follow Eva on Instagram @travelle.co .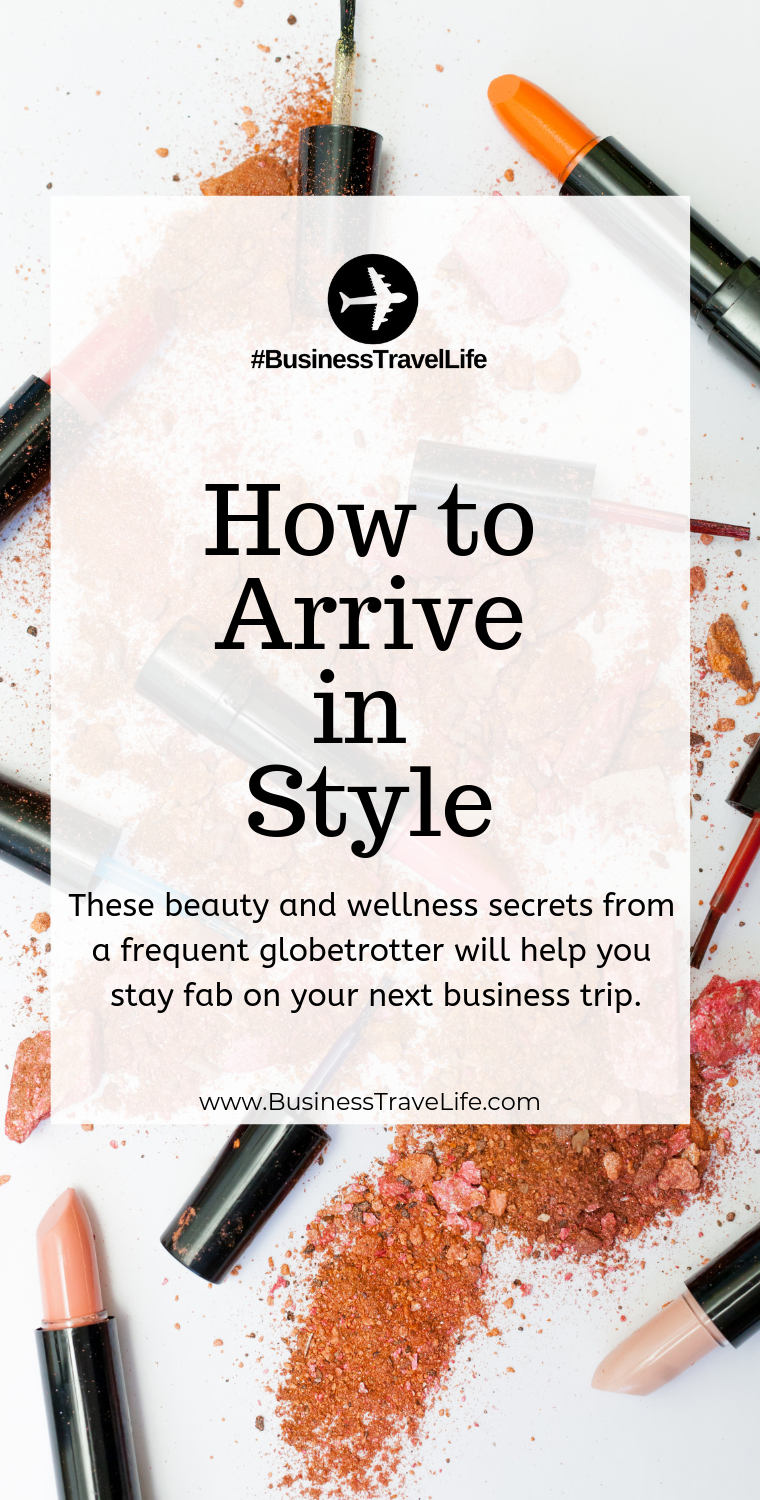 Business Travel Life
Business Travel Life is an online resource supporting the road warrior lifestyle. We give business travelers the tools they need to maintain their wellness and productivity when traveling. The topics we cover include business travel tips, travel workouts, healthy travel hacks, travel products, general travel tips, and industry trends. Our goal is to make business travel a healthier experience – and to make healthy travel practices more accessible to all road warriors.