The Best Hotel Beds for Business Travelers
After a long day of travel, standing on your feet at a conference, or rushing around to various meetings, the quality of sleep you receive in your hotel room can make or break your entire trip. Often your sleep quality depends on how comfortable your bed and pillows are.  
Once during a business trip, the hotel bed was so uncomfortable; I actually took the couch cushions off the couch and slept on them on top of the bed. Needless to say, that was the last time I ever stayed at that hotel chain.
To help you avoid sleepless nights, and back or neck pain due to an uncomfortable hotel sleeping arrangement, I have put together a list of the best hotel beds. Instead of focusing on luxury hotels such as the Four Seasons, which all have amazing beds, I have focused on the brands you will likely encounter frequently as a business traveler.
The beds included in our list are so popular, you can actually purchase them from the hotel website. Some hotels also sell their bedding! And, because the bedding and pillows can also make a difference in how comfortably you sleep, we have included a list of places to find the pillows offered by hotels.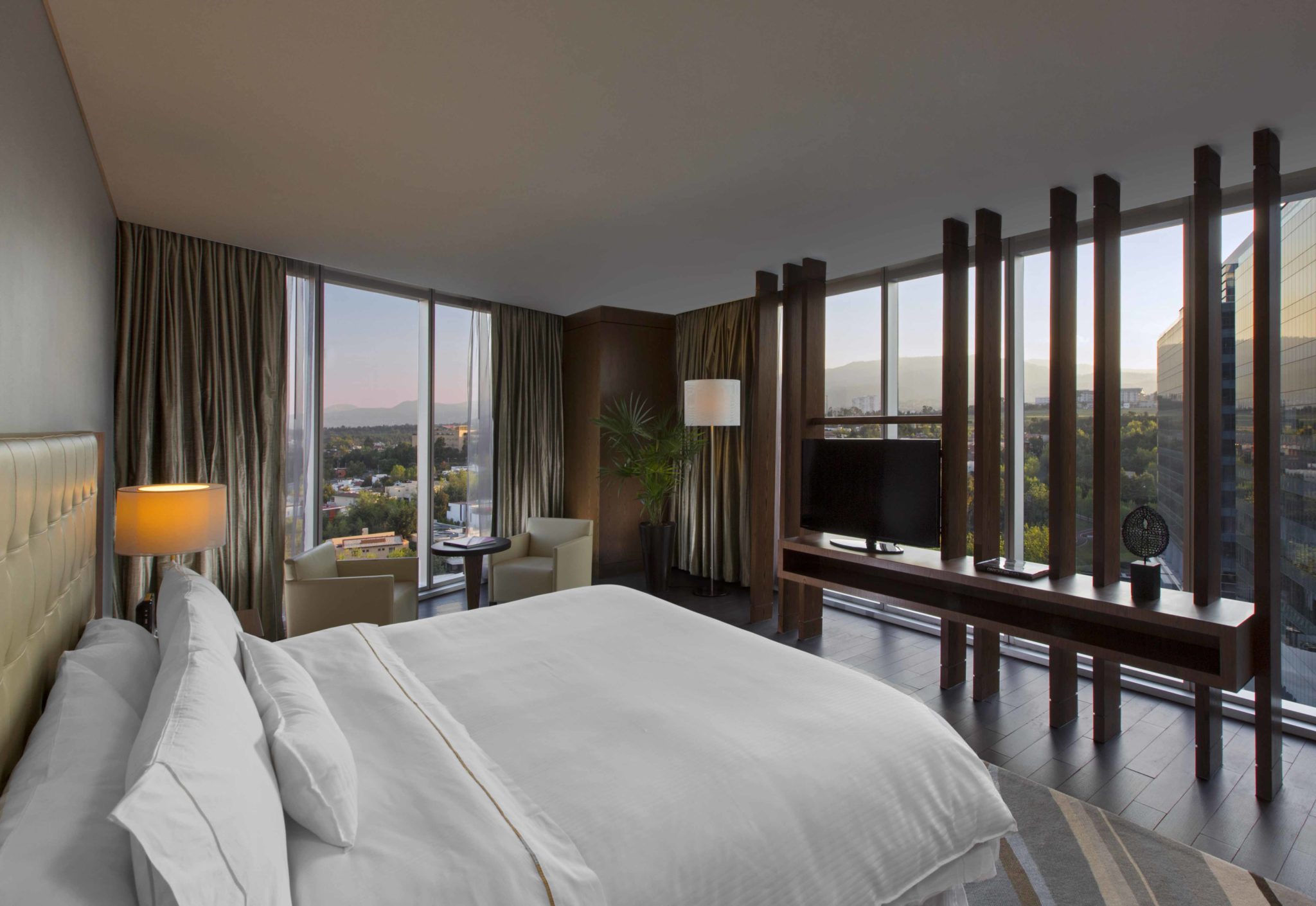 Westin– The famous Heavenly Bed at the Westin Hotels ensures a restful night with the 13" pillow top mattress and 250 thread count sheets. The Heavenly pillows are designed to support your head with a plush, blended-fill, and to elevate your well-being through a good night's sleep.
You can sleep on the supportive and hypo-allergenic pillows at home when you buy them from Amazon. The 400- thread count, hypoallergenic Westin mattress pad may provide the Heavenly experience without the hefty new mattress price. You can complete your amazing Westin sleeping experience at home by ordering a Westin White Tea Scent Aromatherapy Diffuser for your bedroom.
Hilton– The Hilton's well known Serenity Bed was designed by Serta to provide a "restful slumber". The added coil support and internal design prevent mattress breakdown, and the patented quilted design improves circulation and reduces restlessness according to the Hilton website, where you can also purchase this mattress.
DoubleTree by Hilton- The DoubleTree offers the Sweet Dreams bed, specially designed and constructed with a movement-reducing foundation and quality top. As an added bonus the mattress is flame resistant.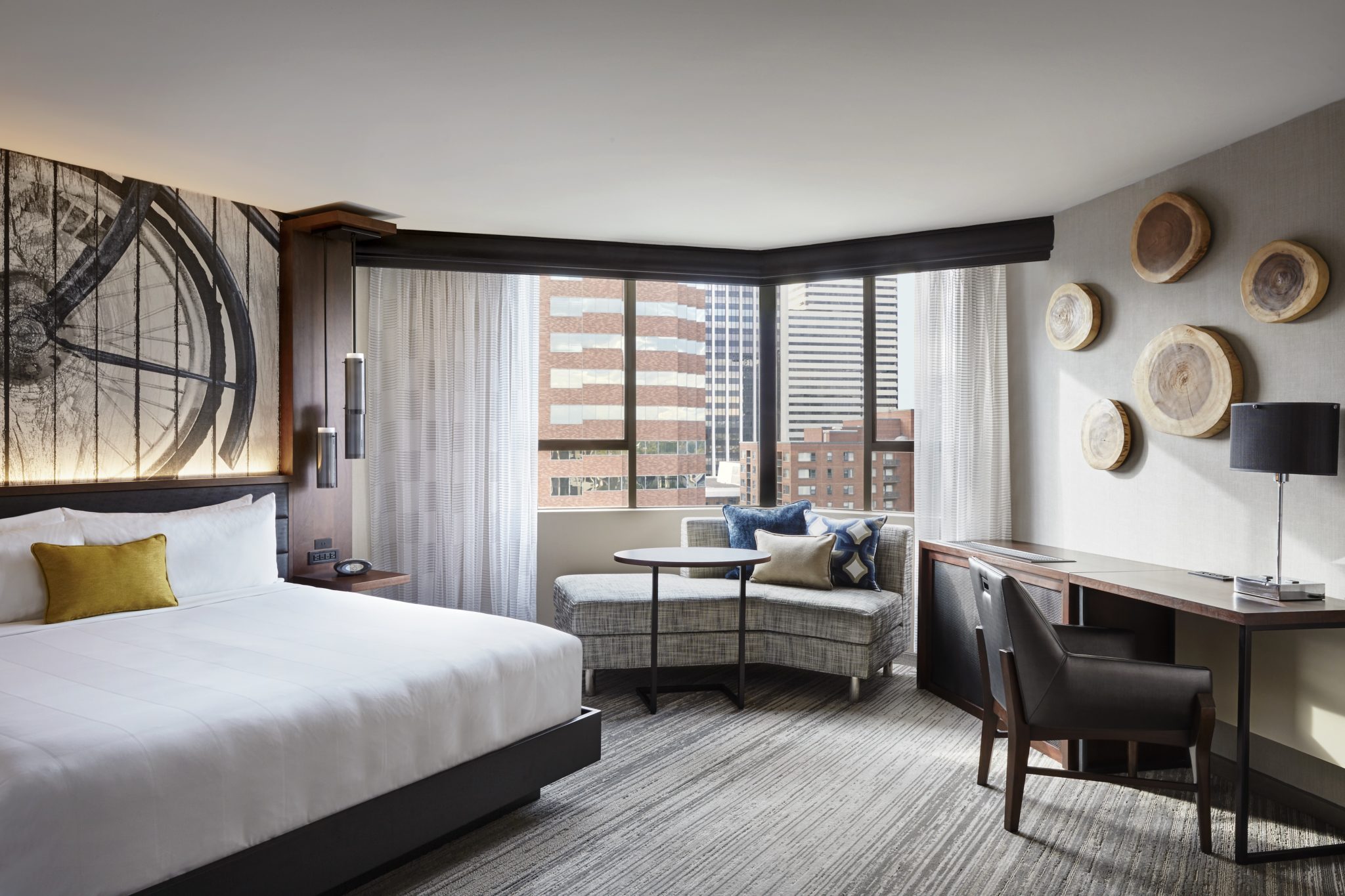 Marriott– the Marriott calls its bed the Marriott Bed. Guests love this bed because the quick-foam reduces the "sinking" feeling that you may feel in other mattresses (especially when sleeping with a partner next to you). Marriott also offers an Innerspring bed which is preferable for those who prefer a firmer mattress.
You can find the extra plush mattress topper that is used in Marriott Hotels, the ExceptionalSheets Pillowtop Mattress Pad with Fitted Skirt, on Amazon in various sizes. The Marriott Bed is also available on Amazon (from Marriott).
Hyatt- The Hyatt's signature Grand Bed and Grand Bed II are soft and designed to provide extra lower back support. Additionally, the mattresses reduce the effect of your partner movements.
Sheraton- The Simmons mattress designed exclusively for Sheraton Hotel features quilted fabric and cushioned foam with individually wrapped pocketed coils offering a plush mattress to sink into for a good night of sleep.
W Hotel– the W Hotel beds feature a quilted pillow top over a pocketed coil core which reduces motion transfer and provides the ultimate level of support and comfort. Hotel guests describe it as sleeping on a cloud. 10 year manufacturer warranty. Pillow top mattress crown height: 13". Standard box spring height of 9″. King mattress: 76″ x 80″.
If you are searching for the mattress at a specific hotel, we suggest checking out www.guestpurchase.com to see if you can locate it.
It is also important to note that the hotel beds listed above will be found in most locations, but not all. From my experience, it depends on if the hotel is operated by a franchisee or corporate office. The hotel chain that landed me on the couch cushions is included on this list and I can assure you the mattress in that hotel was not even close to the quality of mattress listed above.
Pillows
Let us not forget how important the pillow is to your quality of sleep. The same hotel chain that I have mentioned above also is notorious for having uncomfortable pillows. Many hotels offer a few pillow choices in the room so you have a choice between firm and soft. Hotels are also beginning to provide pillow menus, which allow you to select from a variety of pillows. I have taken advantage of this on a few occasions and really did sleep well with my pillow selections.
You can find many hotel brand pillows available on Amazon.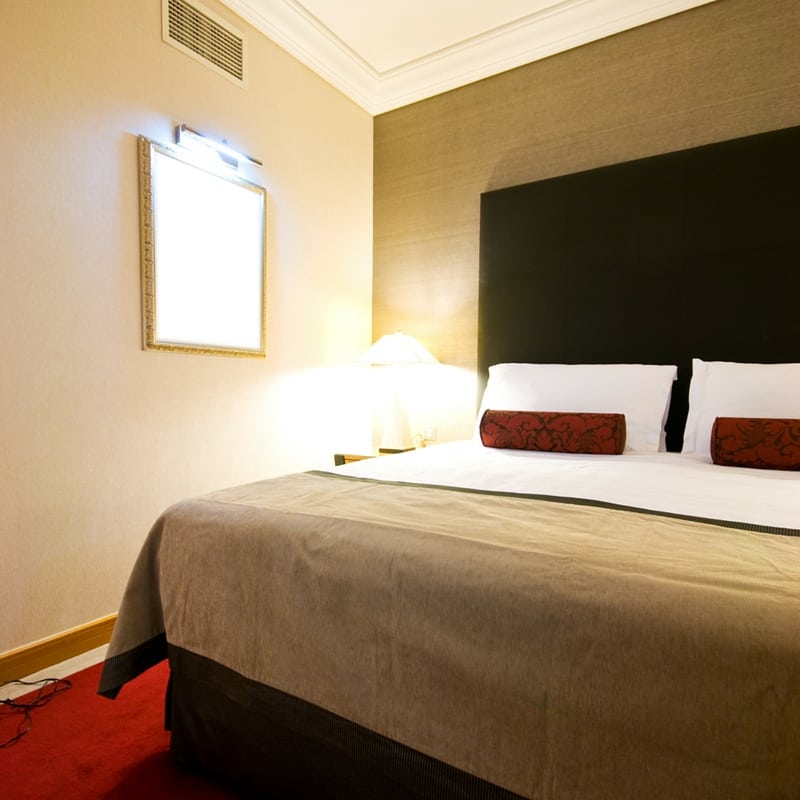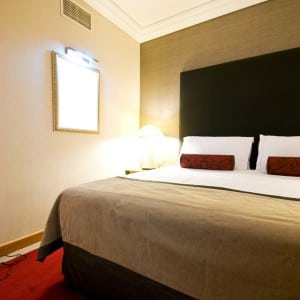 Still Struggling to Get Comfortable?
If you find yourself struggling to sleep during travel, try staying at one of the hotels across that US that offers a sleep program as an amenity. The sleep programs offer a variety of items including adjustable mattresses, sound machines, melatonin, sleep masks, and aromatherapy. You may be able to bring in an in-house expert, as some hotels now offer sleep concierge to ensure you have a restful night of sleep. You may also want to check out the Huffington Post's list of 26 hotels with the most comfortable beds.
See Related: How to Sleep Better in a Hotel Room.
Updated: January 20, 2019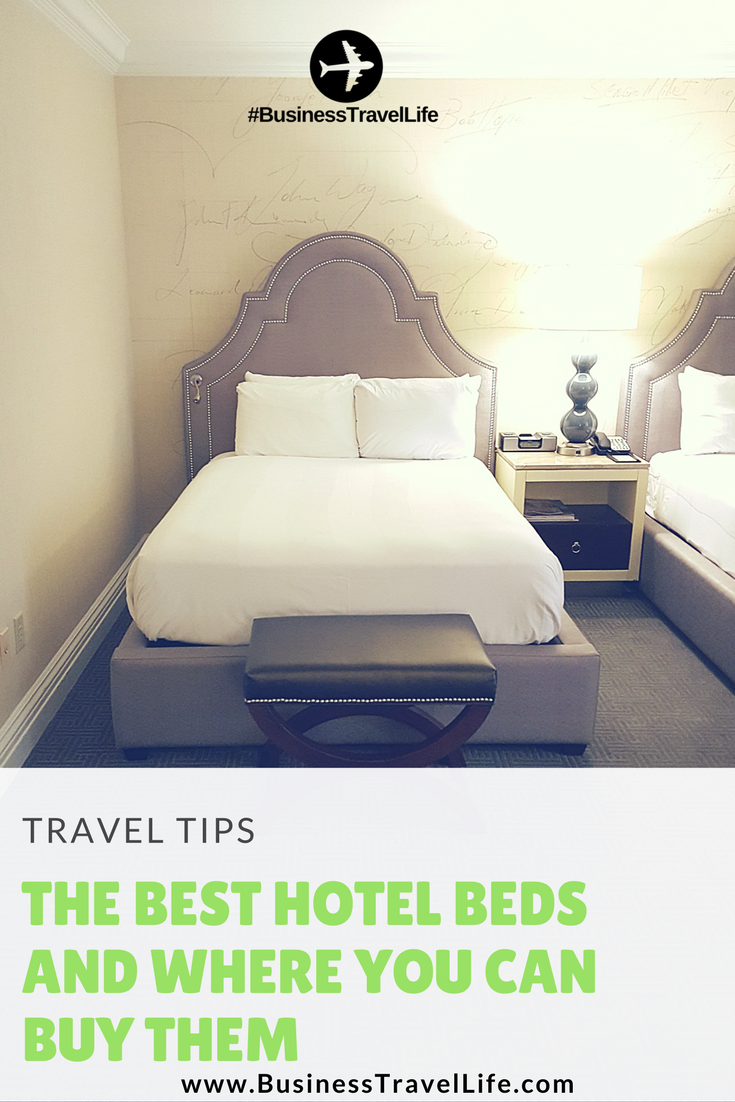 Business Travel Life
Business Travel Life is an online resource supporting the road warrior lifestyle. We give business travelers the tools they need to maintain their wellness and productivity when traveling. The topics we cover include business travel tips, travel workouts, healthy travel hacks, travel products, general travel tips, and industry trends. Our goal is to make business travel a healthier experience – and to make healthy travel practices more accessible to all road warriors.