After a long day of travel, standing on your feet at a conference, or rushing around to various meetings, the quality of sleep you receive in your hotel room can make or break your entire trip. Often your sleep quality depends on how comfortable your bed and pillows are.  Once during a business trip, the hotel bed was so uncomfortable; I actually took the couch cushions off the couch and slept on them on top of the bed. Needless to say, that was the last time I ever stayed at that hotel chain.
To help you avoid sleepless nights, and back or neck pain due to an uncomfortable hotel sleeping arrangement, I have put together a list of the best hotel beds. Instead of focusing on the luxury hotels such as the Four Seasons, I have focused on the brands you will likely encounter frequently as a business traveler. These beds are so popular, you can actually purchase them from the hotel website.
It is also important to note that these beds will be found in most locations, but not all. From my experience, it depends on if the hotel is operated by a franchisee or corporate office. The hotel chain that landed me on the couch cushions is included on this list and I can assure you the mattress in that hotel was not even close to the quality of mattress listed above.
Pillows
Let us not forget how important the pillow is to your quality of sleep. The same hotel chain that I have mentioned above also is notorious for having uncomfortable pillows. Many hotels offer a few pillow choices in the room so you have a choice between firm and soft. Hotels are also beginning to provide pillow menus, which allow you to select from a variety of pillows. I have taken advantage of this on a few occasions and really did sleep well with my pillow selections.
Still Struggling to Get Comfortable?
If you find yourself struggling to sleep during travel, try staying at one of the hotels across that US that offers a sleep program as an amenity. The sleep programs offer a variety of items including adjustable mattresses, sound machines, melatonin, sleep masks, and aromatherapy. You may be able to bring in an in-house expert, as some hotels now offer sleep concierge to ensure you have a restful night of sleep.  You may also want to check out the Huffington Post's list of 26 hotels with the most comfortable beds.
See Related: How to Sleep Better in a Hotel Room.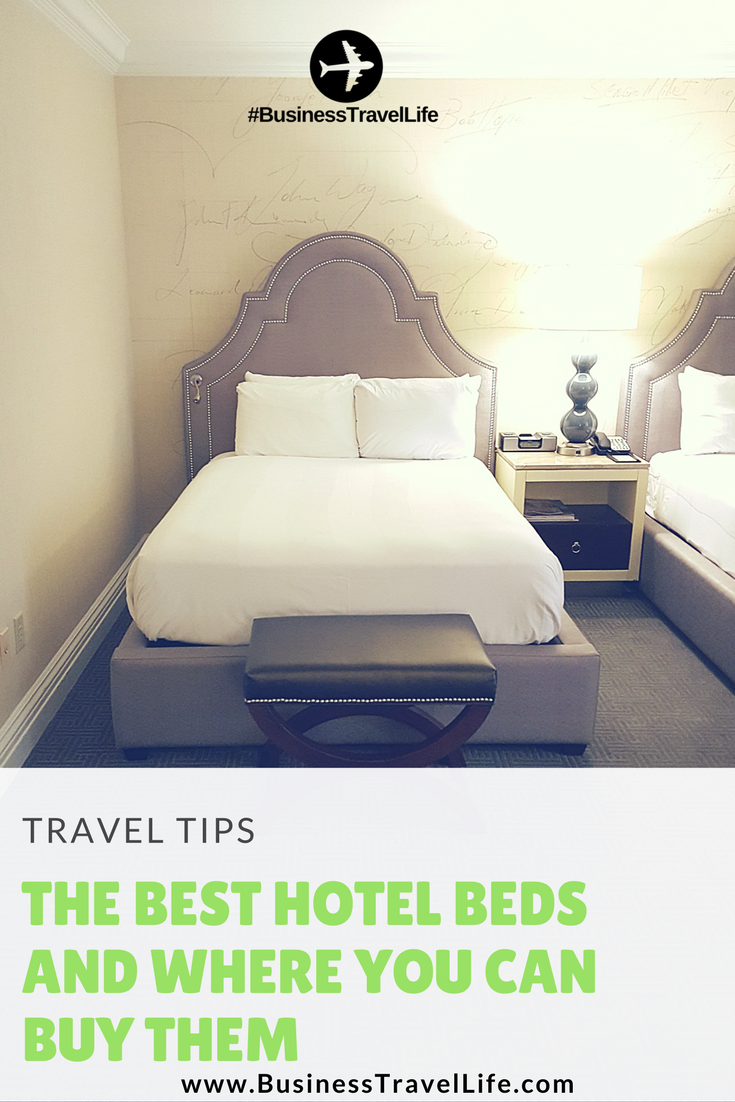 Business Travel Life
Business Travel Life is an online resource for business travelers. Business Travel Life covers business travel tips and trends, healthy travel, travel accessories, hotel workouts and topics that matter to travelers. Business Travel Life supports business travelers and road warrior who want to get in and stay in shape. We provide travel workout programs for business travelers, accessible online using our app. Our goal is to make business travel healthier and healthy business travel easier.