5 Face Wipes for Travel
Face wipes are a convenient way to take care of your skin during travel. Wipes do not require any water and can be used on the plane or on the ground. I never wear make-up on early morning flights or red-eye flights. After landing, I used a facial wipe to cleanse my skin before applying make-up. And, for carry-on only travelers, face wipes are not considered a liquid.
Best Face Wipes for Travel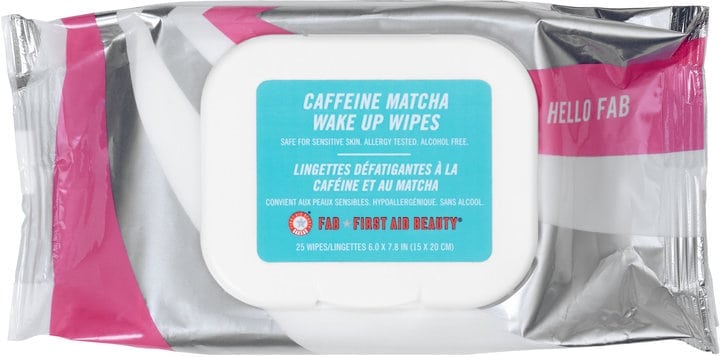 First Aid Beauty Hello FAB Caffeine Matcha Wake Up Wipes
Perfect for early morning flights and red-eyes! The Caffeine Matcha Wake Up Wipes are good for all skin types. The wipes are enriched with superfood matcha green tea to remove dirt, excess oil, and makeup, while hydrating, reviving, and helping protect skin against environmental aggressors. Wake Up Wipes are formulated with hard-working cleansers, antioxidant-rich matcha tea, skin-brightening vitamin C, soothing aloe vera, and energizing caffeine, these portable, pre-moistened towelettes quickly and completely remove dirt, excess oil, and makeup. Wipes are free of parabens, sulfates, and phthalates. 25 wipes, $15.00 at Sephora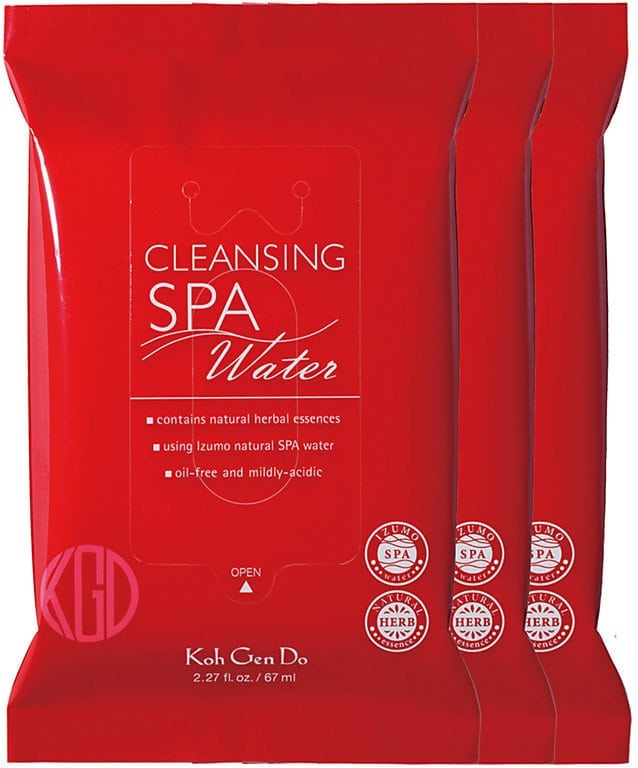 Koh Gen Do Cleansing Spa Water Cloths
Pamper your skin on the go! The Koh Gen Do Cleansing Spa Water Cloths are infused with six essential herbs and made with natural spa water. The water clothes nourish the skin and reset the skin's PH Balance while working to cleanse the face for a fresh clean feel. The Koh Gen Do Cleansing Spa Water Cloths will gently remove makeup with mineral-rich Cleansing Spa Water. 30 Pack, $39, Barneys New York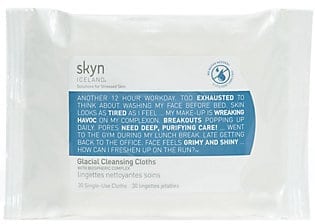 Skyn Iceland Glacial Cleansing Cloths
Foaming cleanser without water! Skyn ICELAND's Glacial Cleansing Cloths provide the same cleaning benefits as a foaming cleanser, without the need for water. Infused with Icelandic glacial waters and beneficial natural extracts, these on-the-go foaming wipes will clean your skin and remove make-up. Simply rub the Glacial Cleansing Cloths together to create a rich, foaming lather. No need to add water or rinse. 30 clothes, $15, Amazon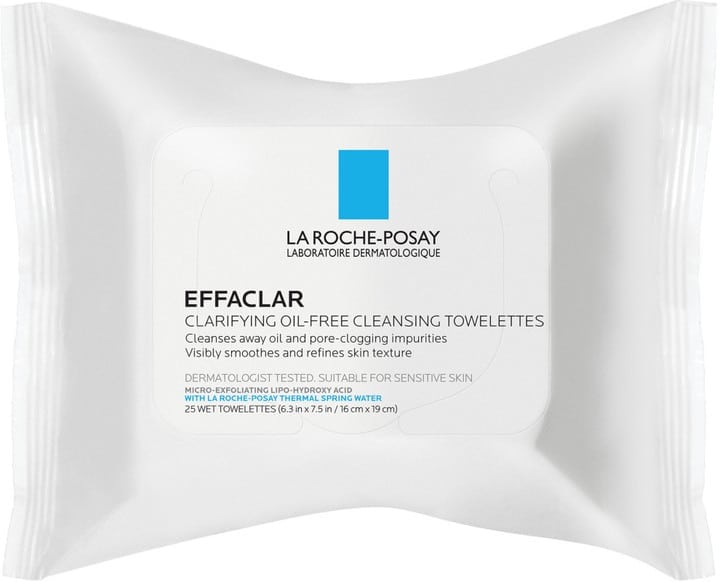 La Roche-Posay Effaclar Clarifying Oil-Free Cleansing Towelettes
Exfoliate on the go! La Roche-Posay Effaclar Clarifying Oil-Free Cleansing Towelettes are formulated to offer effective cleansing and skincare benefits that won't irritate skin. The wipes will cleanse away oil and pore-clogging impurities. The wipes purify the skin with micro-exfoliating Lipo-Hydroxy Acid Soothing Antioxidant La Roche-Posay Thermal Spring Water Zinc Pidolate and mild cleansing agents. Wipes are oil-free, paraben-free, alcohol-free, fragrance-free, and sulfate-free. 25 Towelettes, $9.99, Amazon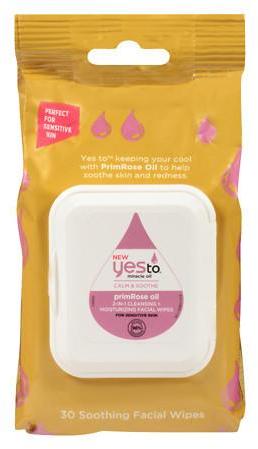 Yes To PrimRose Oil 2-in-1 Cleansing + Moisturizing Facial Wipes
Clean and moisturize with one wipe! Yes to Primrose Oil 2-in-1 Cleansing and Moisturizing Facial Wipes are made for sensitive skin. The clothes are made with compostable, natural cloth, FSC fabric. The primrose oil in these wipes will soothe skin and redness. Mad with 98% natural ingredients. Free of parabens, SLS and silicones. 3 Pack of 30 wipes each, $19.99, Amazon
What are you favorite travel wipes? Please comment below!


Business Travel Life
Business Travel Life is an online resource supporting the road warrior lifestyle. We give business travelers the tools they need to maintain their wellness and productivity when traveling. The topics we cover include business travel tips, travel workouts, healthy travel hacks, travel products, general travel tips, and industry trends. Our goal is to make business travel a healthier experience – and to make healthy travel practices more accessible to all road warriors.