You can stay well in NOLA with these healthy hacks from our business travel guide.
New Orleans is famous for its Mardi Gras celebrations, but equally important to a city that throws a huge party for "Fat Tuesday" are its health and fitness options. From jogging and biking paths in stunning areas to delicious and wholesome local food, you will enjoy staying well in NOLA. Here are our recommendations of where to eat, workout, and stay for travelers visiting New Orleans on business.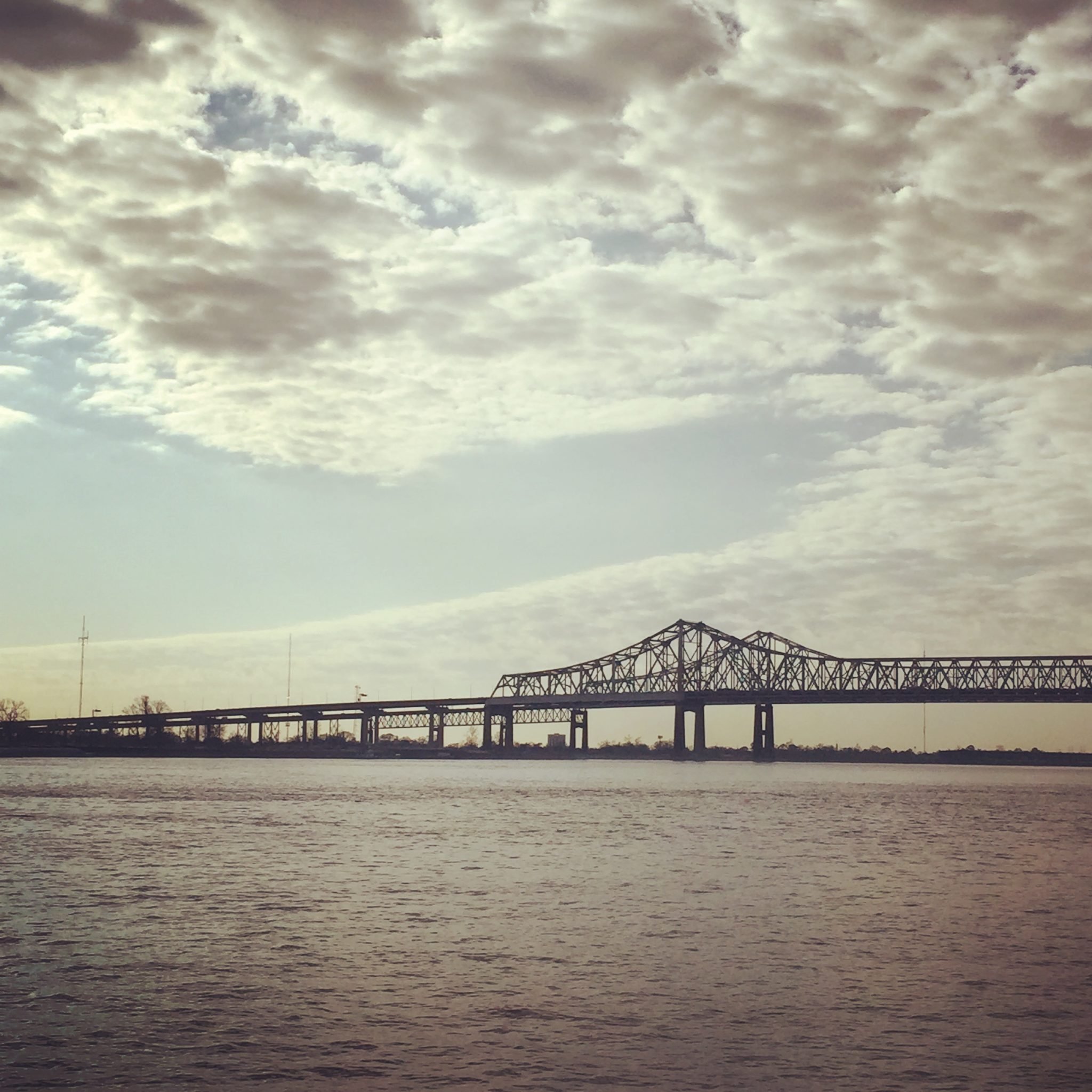 Where to Eat
There are so many refreshing and fun options for healthy dining in New Orleans, land of Jambalaya and gumbo, that we had trouble narrowing down the choices! For a quick take-away meal, you can try Green to Go, a family-owned "fast food" style restaurant that trades the burgers and fries for wholesome and nutritious salads, soups, wraps, and breakfast foods made fresh every day. They close in the afternoon, so this would be an excellent stop for breakfast and lunch. Another recommended salad stop is Fresh Bar. You can get one of their signatures salads or wraps, or build your own custom salad from their extensive list of ingredients.
For nutritious and fun grub, try Carmo. This tropical-themed café is vegan-friendly, but also perfect for anyone craving a healthy meal in an authentic place. You can chow down on salads, sandwiches, and more in a tropical atmosphere. Finally, you should definitely eat at Seed. They have an appetizing brunch selection as well as juices, cocktails, and smoothies. Their menu is all-around amazing, whether you are on the hunt for brunch or dinner.
For business meals, you can dine at Emeril's New Orleans or Brennan's. The classy environment at Emeril's is all you need to seal a business deal, and Brennan's Creole-inspired menu boasts decadent dishes like "Seafood Filé Gumbo." If you would like to have a fancy meal out on the town, The Court of Two Sisters is an excellent choice. Located in the French Quarter, their quaint outdoor seating area is a lovely setting for munching on authentic local cuisine. They also have a jazz brunch, so you can top of your New Orleans experience with the music NOLA is famous for playing.
No matter where you eat, opt for fresh seafood and be wary of entrées with heavy cream bases. Dishes in New Orleans can be very enriching, and in some cases controlling your portion size can be the only way to maintain your well-being when dining in an upscale restaurant.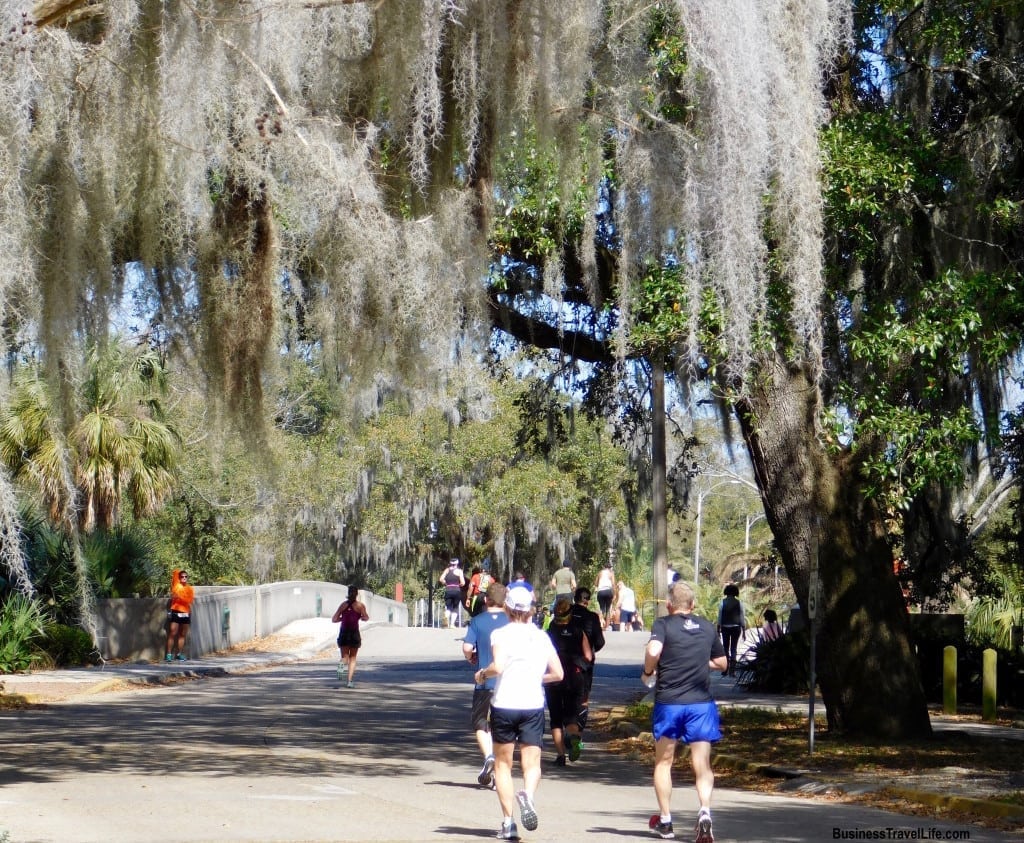 Where to Workout
New Orleans has several options for fitness-conscious visitors. You can go for a run on the riverfront or in City Park. Both are popular for jogging, so you will easily blend in with the locals. On the riverfront, you will have a lovely view of the Mississippi. If you want to go for a long run with winding trails and beautiful sites, City Park is your best bet. The park boasts small waterways and gorgeous southern trees dripping with Spanish moss. You can also borrow a bicycle from City Park Bike Rentals for a fit ride in New Orleans' famous green space.
Should you find yourself in New Orleans on business, we recommend you take a class with The Sweat Social. This traveler-friendly fitness program hosts workout classes early in the morning. You can go on a running tour, do yoga and pilates, or opt for an intense cardio workout. We have taken a class with The Sweat Social, and they are a wonderful fit program designed for travelers.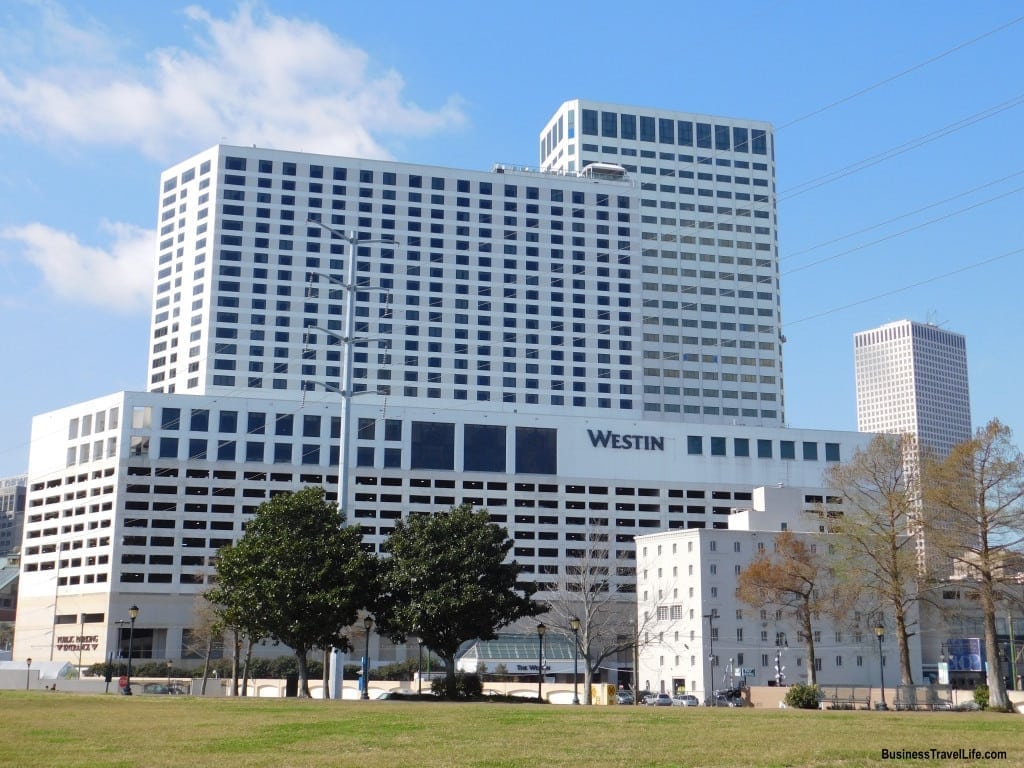 Where to Stay
Westin is always a reliable option for healthy hotels, and luckily New Orleans has one. With a location practically on the Mississippi, you will be able to easily access the riverfront for a jog or for one of The Sweat Social's Signature Classes. Plus, Westin's gear rental program makes it lighter on the packing. This Westin is in a prime location for workout options.
If you stay at Starwood Hotels Le Méridien, W French Quarter or the Windsor Court Hotel, you can take a Luxury Fitness Class with The Sweat Social. The fitness program has teamed up with these accommodations for in-hotel workout sessions, meaning you can exercise in a fun group setting without leaving your accommodations. With locations close to the French Quarter, these hotels have easy access to not only fit travel options but also an iconic city area.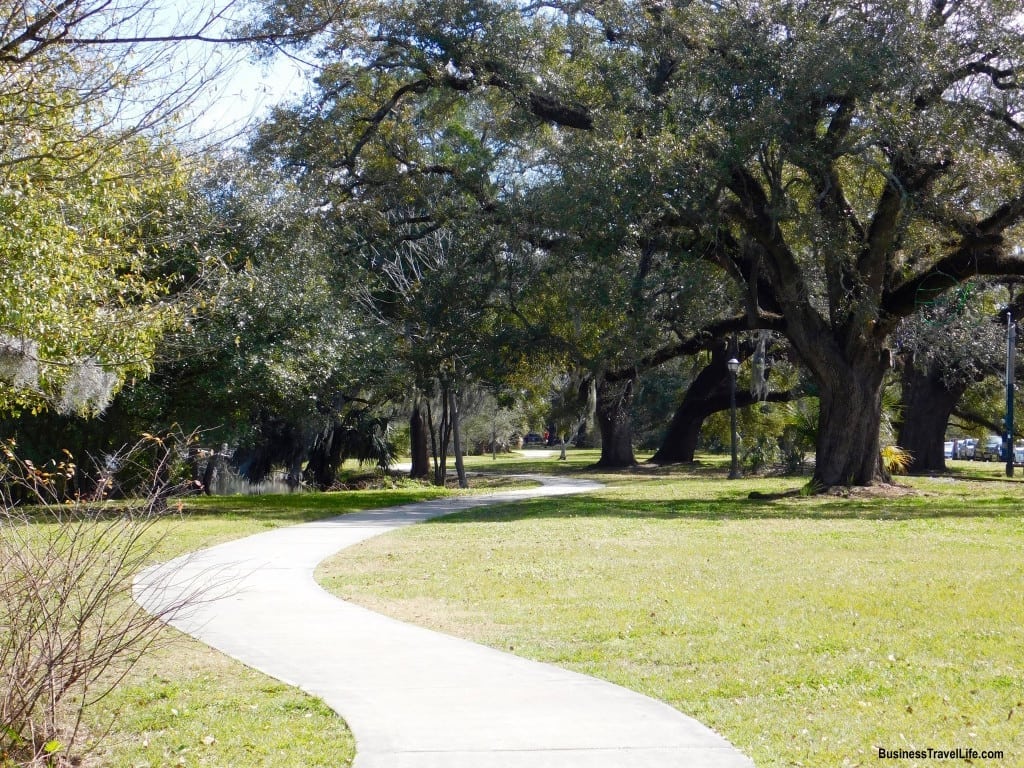 From amazing food to even better sites, New Orleans' culture is unmatched by any U.S. city. With the wellness tips in this travel guide, you can make your next work visit to New Orleans productive, healthy, and enriching.
Business Travel Life
Business Travel Life is an online resource supporting the road warrior lifestyle. We give business travelers the tools they need to maintain their wellness and productivity when traveling. The topics we cover include business travel tips, travel workouts, healthy travel hacks, travel products, general travel tips, and industry trends. Our goal is to make business travel a healthier experience – and to make healthy travel practices more accessible to all road warriors.