The list of things to do in Boulder is a long one- with the great outdoors as its backyard and the overall culture of healthy living, you'll find it enjoyable to stay fit during your time in this Colorado town.
If you are lucky enough to be sent to the beautiful Boulder, Colorado on business, be ready to stay active, eat well, and enjoy some outstanding views of the Rocky Mountains. You'll notice right away that the locals take full advantage of the wide range of outdoor activity that Boulder has to offer. Whether you hike up to the Royal Arch from Chautauqua Park or rent a city bike to ride around and see the town, there is always something for everyone.
Where To Stay
There are a couple hotels in Boulder that are great for business travelers- all in diverse locations. In the heart of the city, located on west Walnut Street (a block from Pearl Street), is the St. Julien Hotel and Spa. This luxurious hotel offers beautiful views of the Flatirons and has a one of a kind spa that includes a fitness center. However, if you do have the time, hiking those flatirons is the best exercise you can get (just be sure to bring lots of water if you aren't used to the altitude).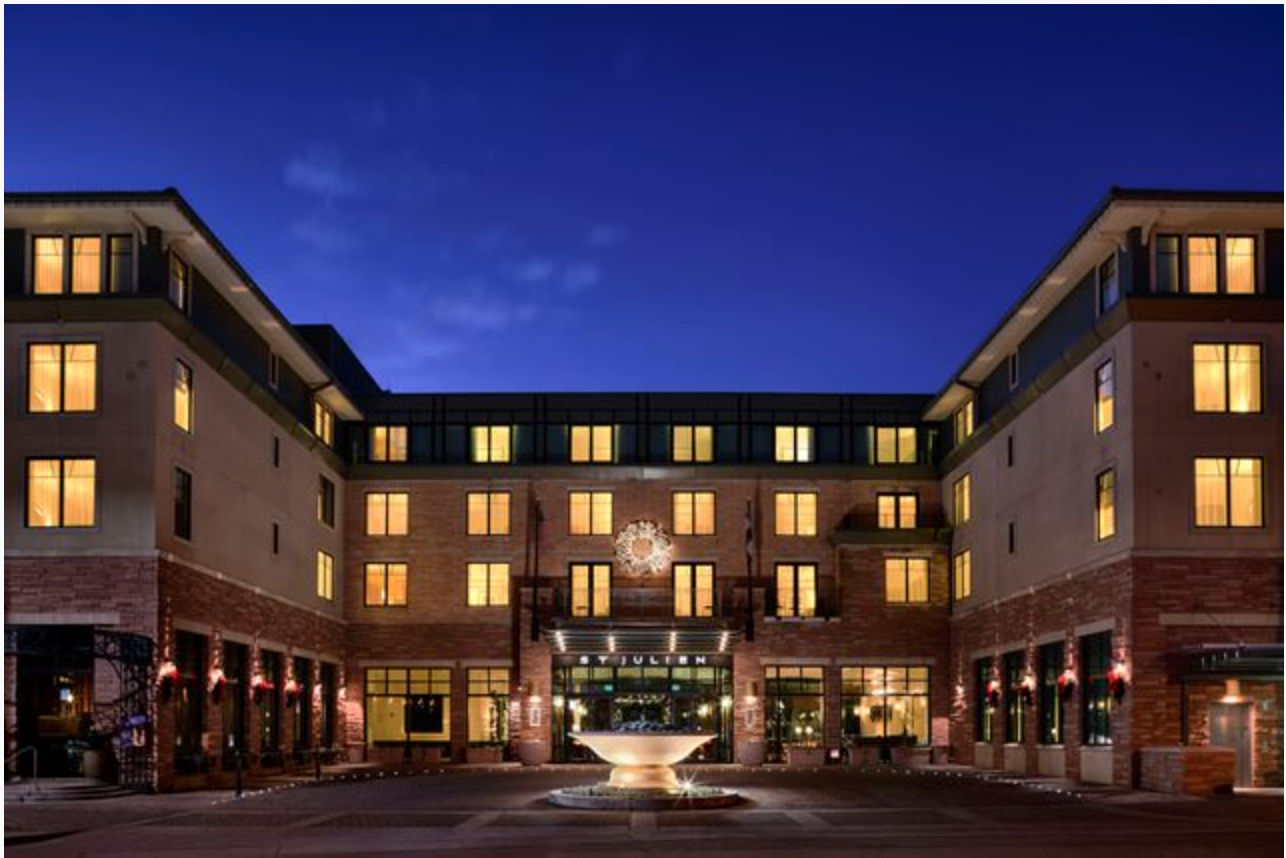 The Boulder Marriott is located on Canyon Street, near a few shopping and business centers. This hotel is great for business travelers on the Marriott Rewards program. The Boulder Marriott offers meeting and event room bookings and has a fitness center where you can find cardio equipment and weights.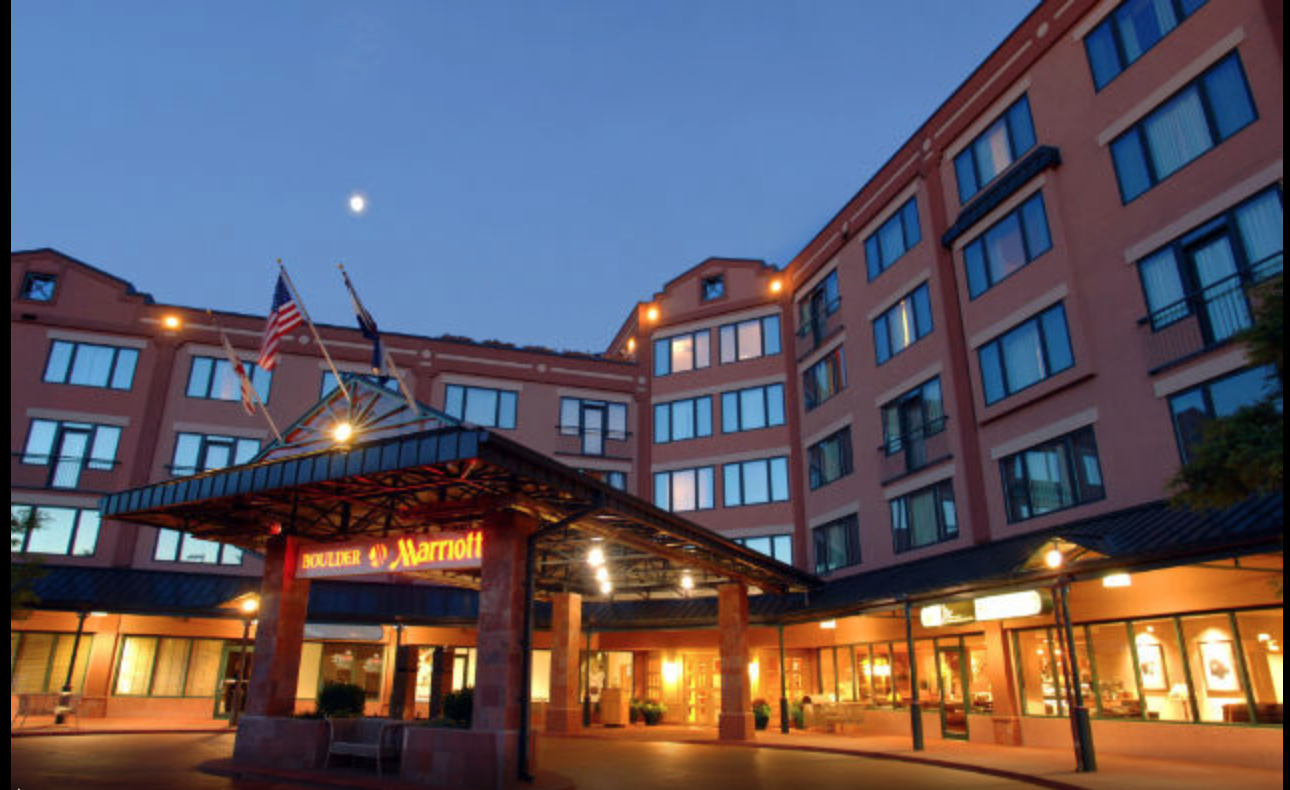 What To Eat
If you are in Boulder, going out for a meal is almost guaranteed to have multiple healthy options. It seems like every restaurant already offers gluten-free, vegan, and dairy-free options on top of having sections on their menus for lighter meals. A few of the best places to eat in boulder are:
Zeal – This restaurant boasts the way it caters to those who are passionate about healthy living and high-energy lifestyles. At Zeal, you can either sit down for your meal, or you can grab it and go. Either way, you will be getting something that is truly good for your body, while tasting absolutely delicious.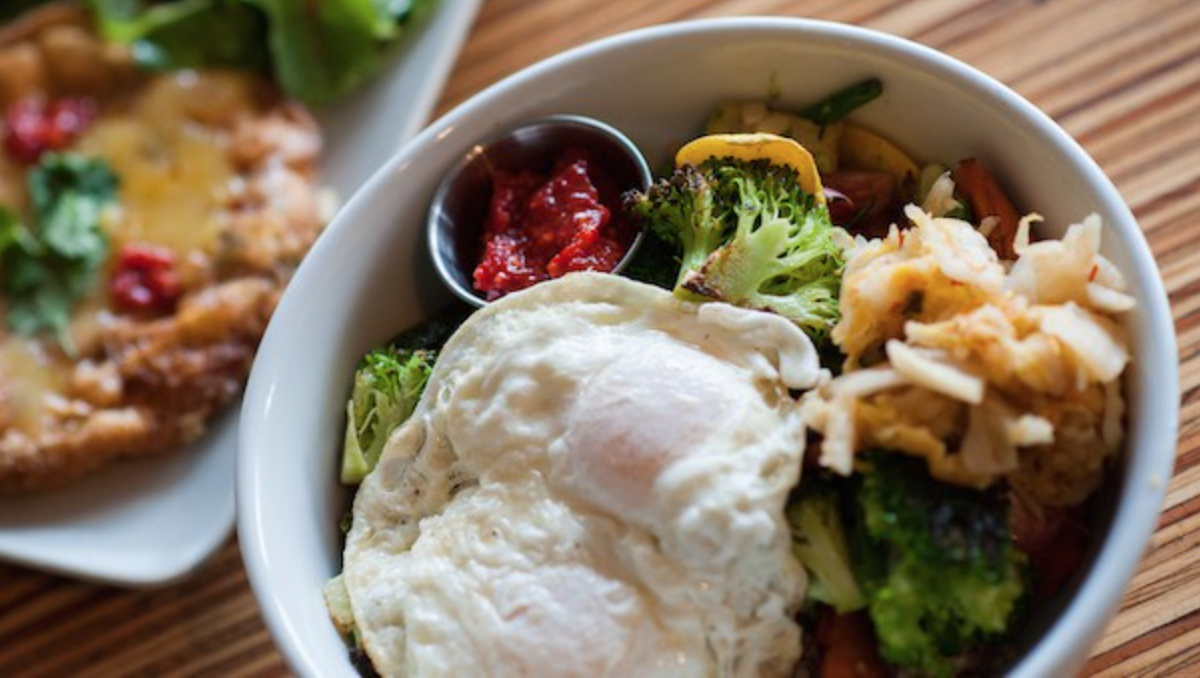 Blooming Beets – Everything on the menu is gluten-free (important to a growing number of us these days), grass fed, grain free, farm fresh, and organic! This place has so many delicious options and with each meal, you can know that you are not only watching your weight but getting an array of nutrients that will keep you going all day.
Fresh Thymes Eatery – This restaurant, which won Best New Restaurant in Boulder in 2014, is a healthy take-out marketplace. All of their ingredients are organic and locally sourced. It's the perfect place to go if you are in a hurry but still want something healthy!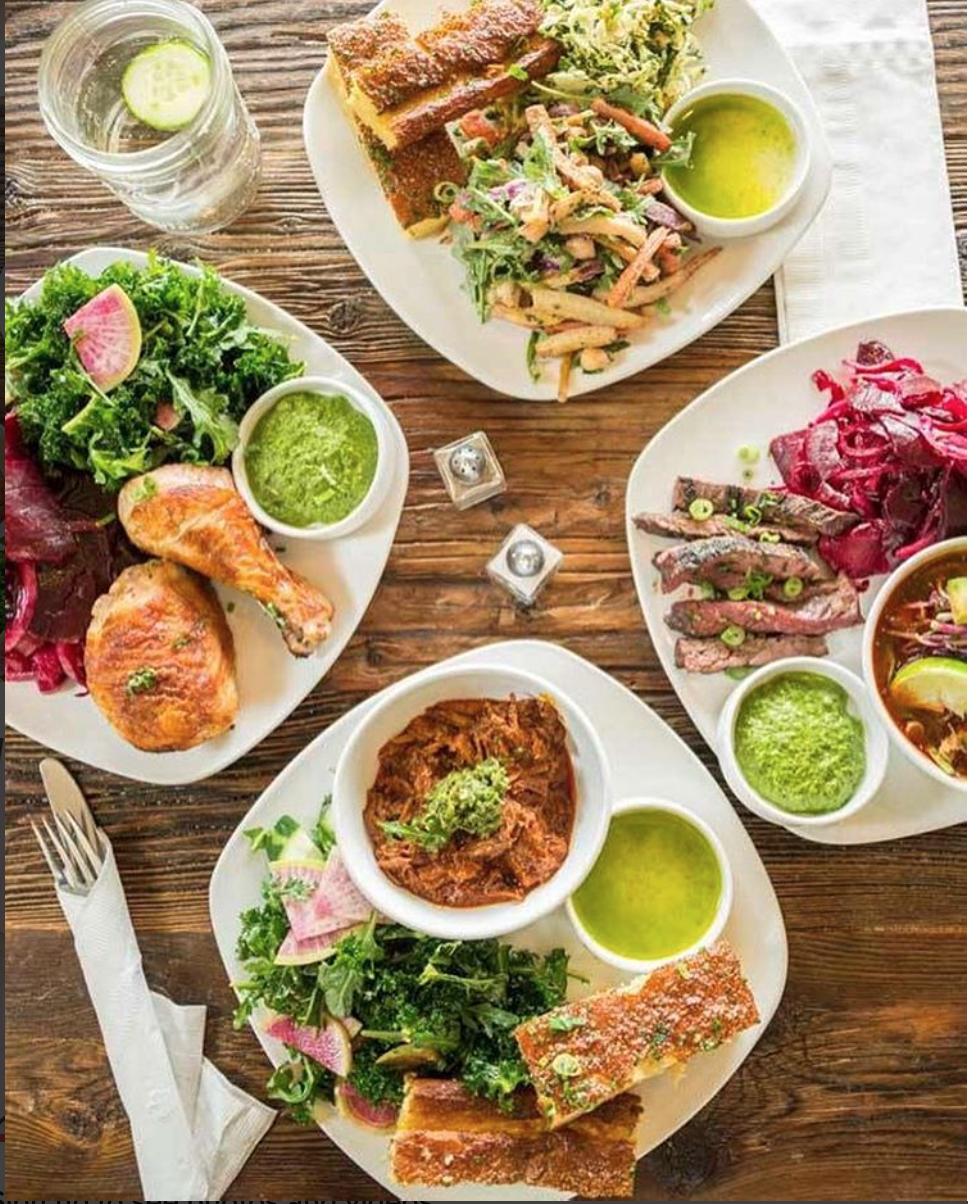 Where To Work Out
Boulder's backyard is the best place to work out- I'm talking, of course, about the majestic Rocky Mountains! If you have the time, the best way to get your exercise in is to get out to Chautauqua and hike the Royal Arch (3.5 miles) or tackle Mount Sanitas (3.1 miles). Both are great hikes (and great work outs) very close to downtown Boulder.
Boulder BCycle is a great way to not only see the city but to get some exercise in as well. These bikes can be rented from many different points around town and returned to any different station. There are 40 stations around town and 300 bikes, so you will almost always be able to rent one out and get some cycling in!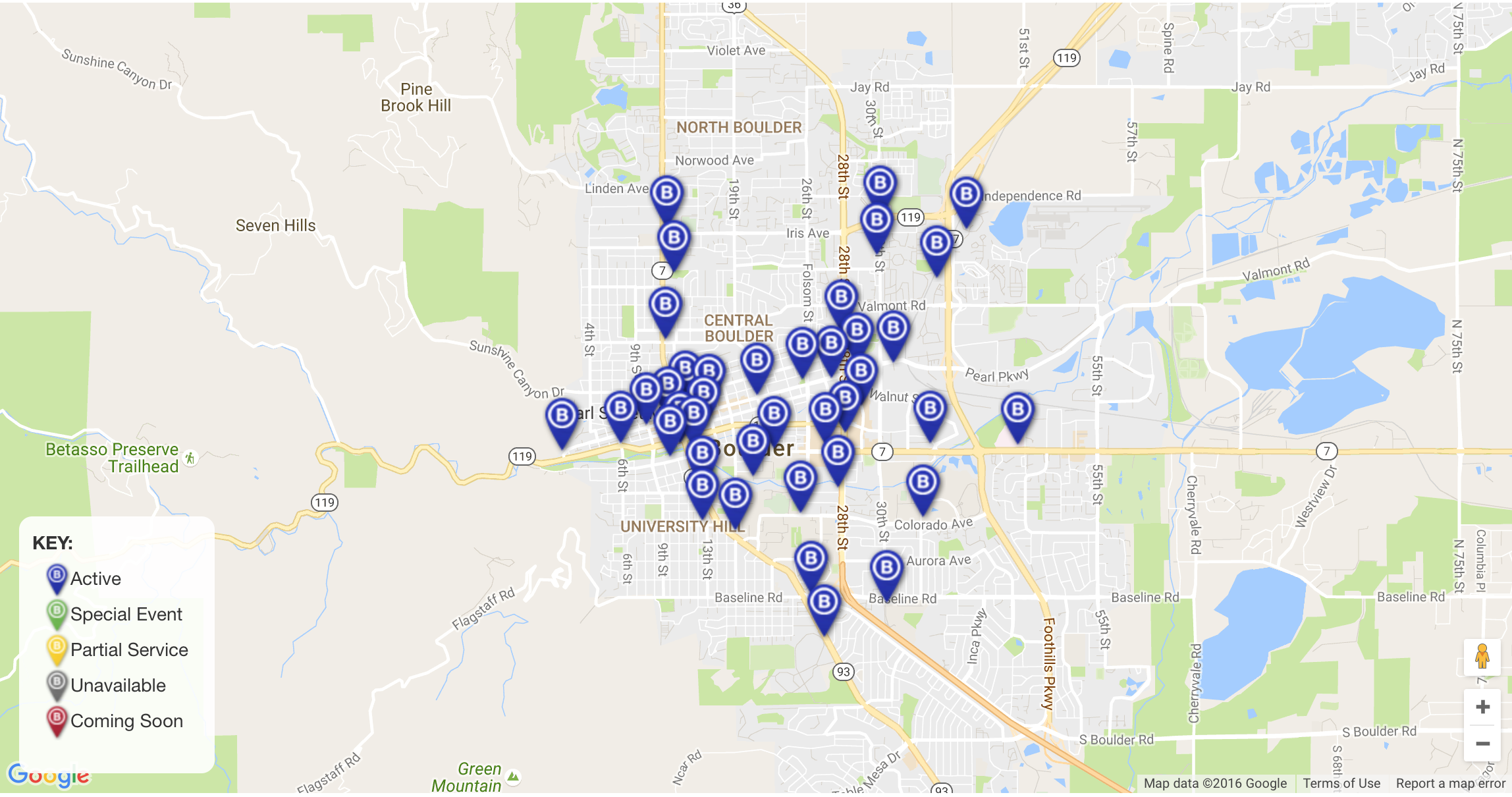 With locations across the US, Core Power Yoga is a great option for business travelers. There are a few different Core Power Yoga locations in Boulder with tons of different classes at varying times. This is a great way to relieve stress while on a business trip and get the exercise that you need. If you have never been to Core Power, they offer a free week for new clients!
See Related: 24 Hour Healthy Colorado Travel Itinerary
If you have the time, there are so many things to do in Boulder to keep you active and healthy. Have any of you ever been sent to Boulder for business?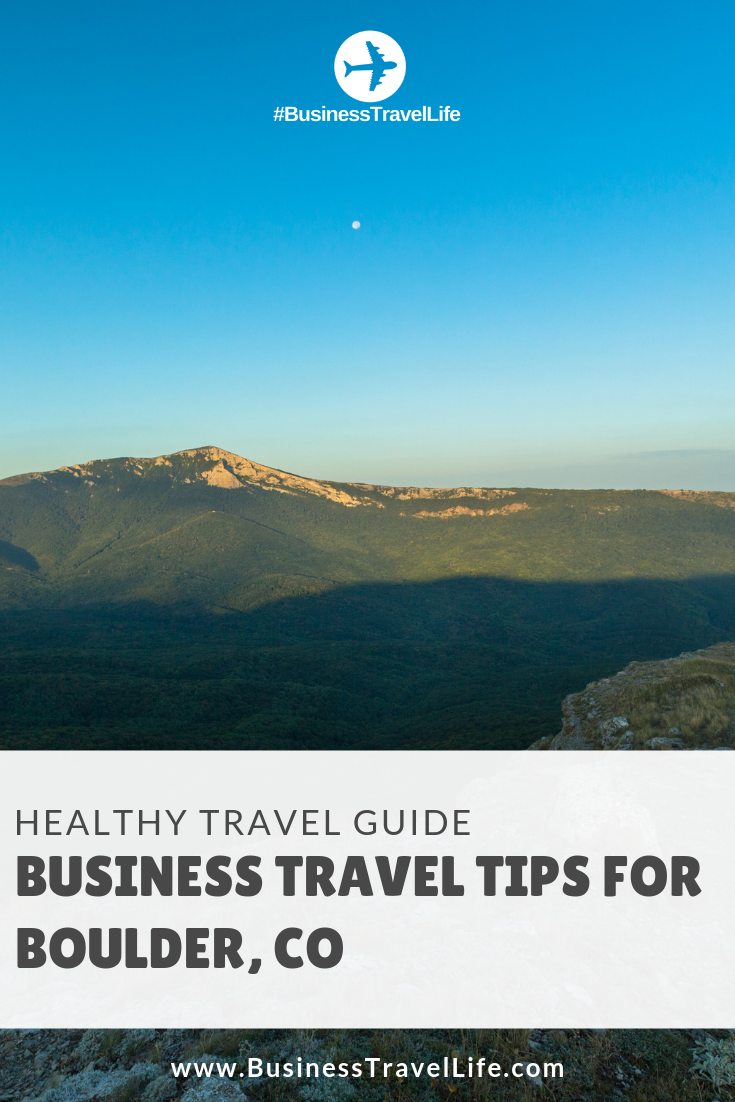 Business Travel Life
Business Travel Life is an online resource supporting the road warrior lifestyle. We give business travelers the tools they need to maintain their wellness and productivity when traveling. The topics we cover include business travel tips, travel workouts, healthy travel hacks, travel products, general travel tips, and industry trends. Our goal is to make business travel a healthier experience – and to make healthy travel practices more accessible to all road warriors.