Last week I had the pleasure of flying into Denver, Colorado for a few days of meetings. I love spending time in Colorado, not only because of the lovely mountain views, but also because of the overall healthy atmosphere. My meetings were near the end of the week, so I decided to stay an extra day after my meetings were over to explore.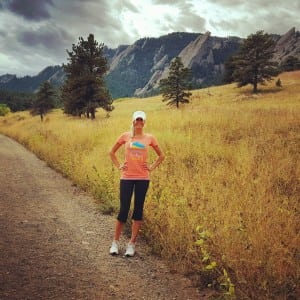 I realized when I booked my car that I had earned enough points with National Car Rental to get one day of free car rental. Before I tell you how I spent my extra day exploring the Denver area, I want to share more information with you about how I earned this bonus, so you can take advantage as well!
"One Two Free" program perks
In addition to the perks (see below) you receive as an Emerald Club member, the "One Two Free" program allows you to earn points in many ways that all add up to a free rental day for every 600 points earned. Here are some of the ways you can earn points:
Every qualifying rental is worth 300 points. (A qualifying rental is the paid rental, via the Emerald Club®, of a Midsize or larger vehicle at participating National Car Rental® locations in the 50 United States, including the District of Columbia, for a period of two or more consecutive days during the promotion.)
Download the mobile app to earn 25 points.
Rent using the mobile app to earn 75 points.
Refer a friend to earn 300 points when they complete their One Two Free rental.
Rent in Europe, Latin America or the Caribbean to earn 300 points.
Add extras to your rental including Emerald Reserve Service (25 points), fuel service (250 points), GPS (250 points) or SiriusXM Radio (300 points).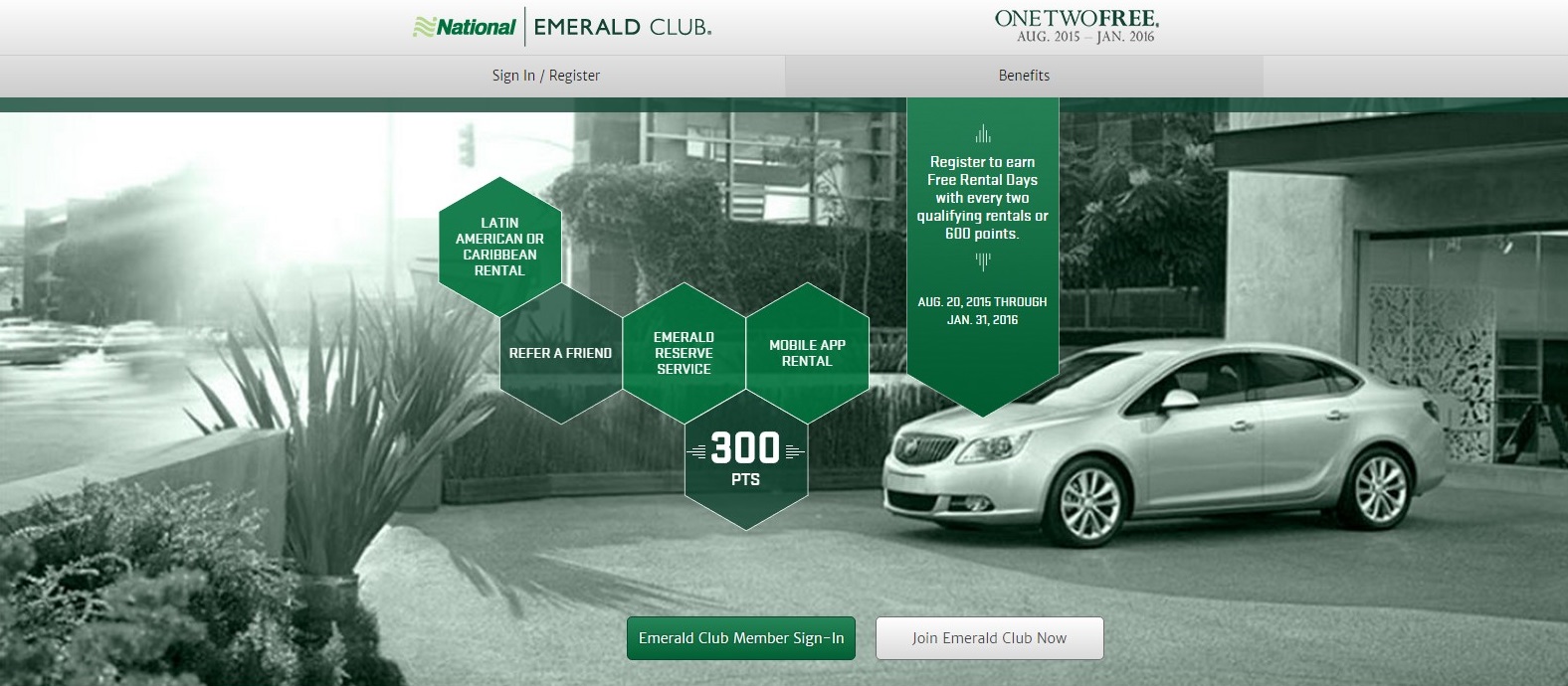 How to register for the "One Two Free" program
The "One Two Free" program is great way to make the most of your life outside of work with easy to earn free rental days for doing what you already do anyway- travel for work. Registration is easy! Visit the "One Two Free" program online.
If you are already an Emerald Club Member, go to the sign-in option. After you enter your Emerald Club account number and email address, you will see a screen confirming that are registered, along with a dashboard showing the ways you can get more points.
If you are new to the Emerald Club, simply click on the "register" option on the One, Two, Free program page. Complete the registration for the Emerald Club, and then you can register for the One, Two, Free program.
After you register for the One Two Free program, you will start earning points towards your free rental day. Register soon! The promotion runs through January 31, 2016. This is an excellent way to reward yourself with some leisure travel while you are on the road for business.
Why I Choose National Car Rental
Being a member of Emerald Club has many perks, especially for business travelers. The company has designed the loyalty program with speed, choice and control in mind for business travelers. Here are a few reasons to join the Emerald Club:
Bypass the counter– Bypass the rental counter and go directly to the Emerald Aisle at more than 50 major airports in the U.S. and Canada.
Choose your own car– Don't waste time looking for your assigned car – just choose any car from the Emerald Aisle (Mid-sized and above) and you are on your way.
Drop & Go return– You can drop the car and head into the airport, the receipt will be emailed to you. No need to wait for someone to check your car back in.
Choose your rewards– Choose to earn free rental days or rewards with your favorite frequent traveler program.
No second driver fee– Never pay extra when a business associate or family member is also signed on as a driver.
Free Rental Bonus Day- 24 hours in Denver
As a health conscious person, I love all the healthy restaurants and activities in Colorado. Colorado has an average of 300 sunny days per year, so even in the cooler months it is enjoyable outside if you are dressed appropriately. I wanted to take advantage of all that Colorado has to offer a healthy traveler like myself. Here is what I did with my 24 hour bonus day.
Evening: 16th Street & Dinner Downtown Denver
After I returned to my hotel, I put on some walking shoes and headed to the 16th Street Mall. The 16th Street Mall is about a mile long, so I took a leisurely stroll around the mall doing some window shopping until I got to Mod Market. Mod Market is a Colorado-owned restaurant chain that offers simple, made from scratch ingredients. The menus change seasonally. I was tempted by gluten-free pizza, but made a healthier choice with the flat iron steak salad – the salad even included roasted potatoes! (Mod Market is also conveniently located at DIA in concourses B & C.) After dinner I continued my stroll until I had completed the two mile walk around the mall.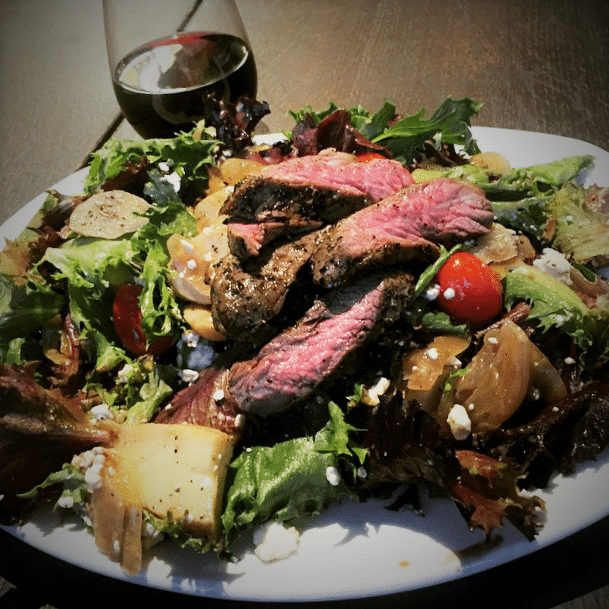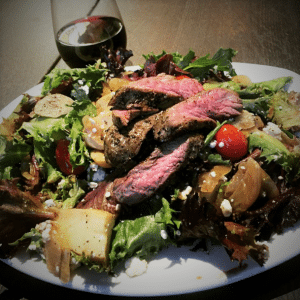 Morning: Bike Ride & Breakfast in Downtown Denver
I rented a bike from one of the Denver B-Cycle bike sharing stations. The company has 700 bikes located at 87 stations across Denver. The website has an interactive map that shows you locations and availability. For $9 you can have bike access for 24 hours.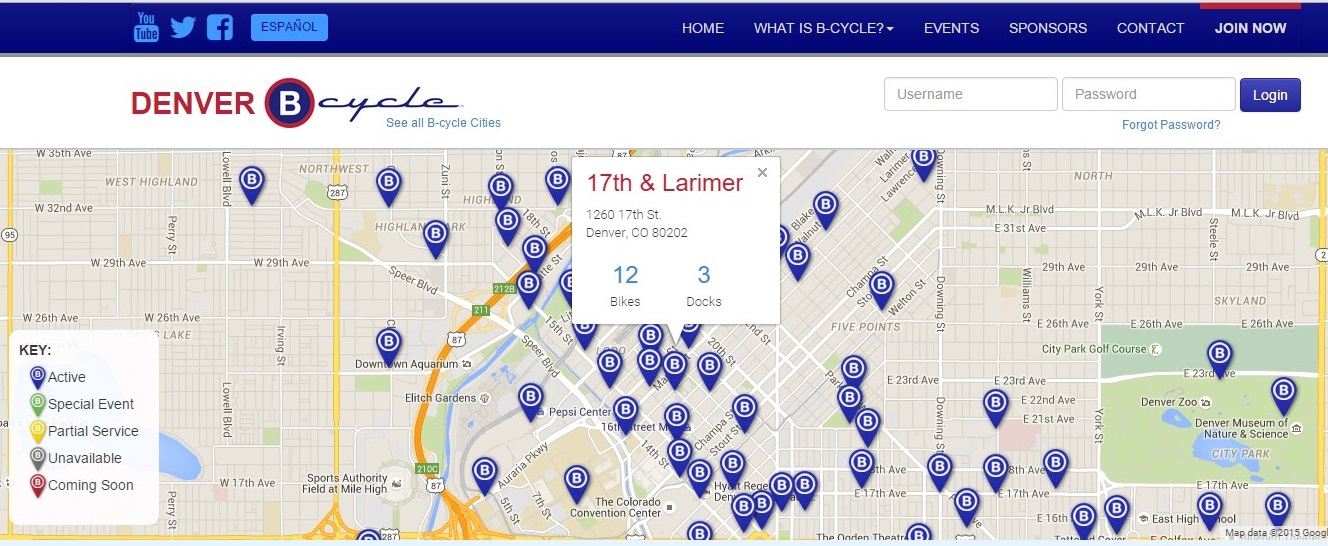 I rode the bike to an organic restaurant called Olive & Finch. It was a nice 15 minute ride through the downtown area to get there. I highly enjoyed my breakfast, which was served on a wooden cutting board along with a fresh juice from their juice bar.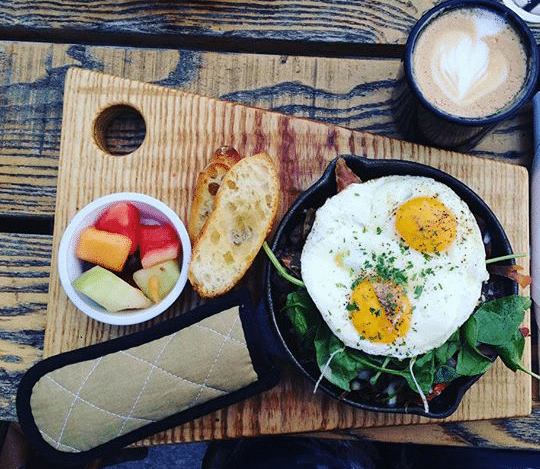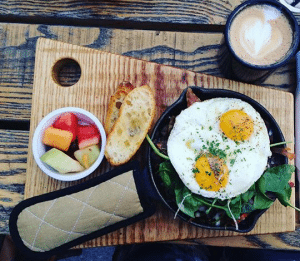 Mid-Day: Hiking and Lunch in Boulder
I really wanted to get some fresh mountain air, so I returned to the hotel and dropped off the bike. I jumped into my rental car and headed to the Chautauqua trailhead in Boulder. It is a quick 38 mile drive from downtown Denver straight into the foothills. I chose to do the Royal Arch trail which was a challenging 3.2 mile roundtrip hike that took about 90 minutes. The Flatirons trail loop is an easier 2.1 mile hike that is also very scenic.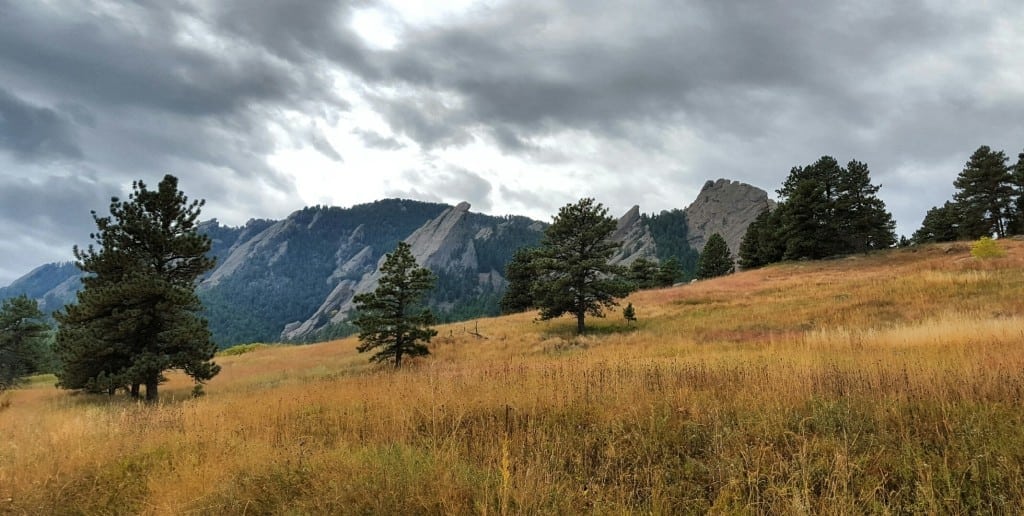 Following my hike, I drove about 10 minutes to SALT-the bistro. SALT is located immediately west of the Pearl Street Mall, and is a farm-to-table restaurant that has a 99% GMO free kitchen. The lunch menu has a great variety of healthy options. I devoured my grass-fed beef Tom's Tavern Burger- it was amazing. I also order polenta on the side, which was very good (and gone quickly).
After lunch, I took a stroll down the Pearl Street Mall. Pearl Street Mall is a four block pedestrian mall featuring a wonderful combination of retail, restaurants, art, street entertainment and people watching. It is a great place to stroll after lunch.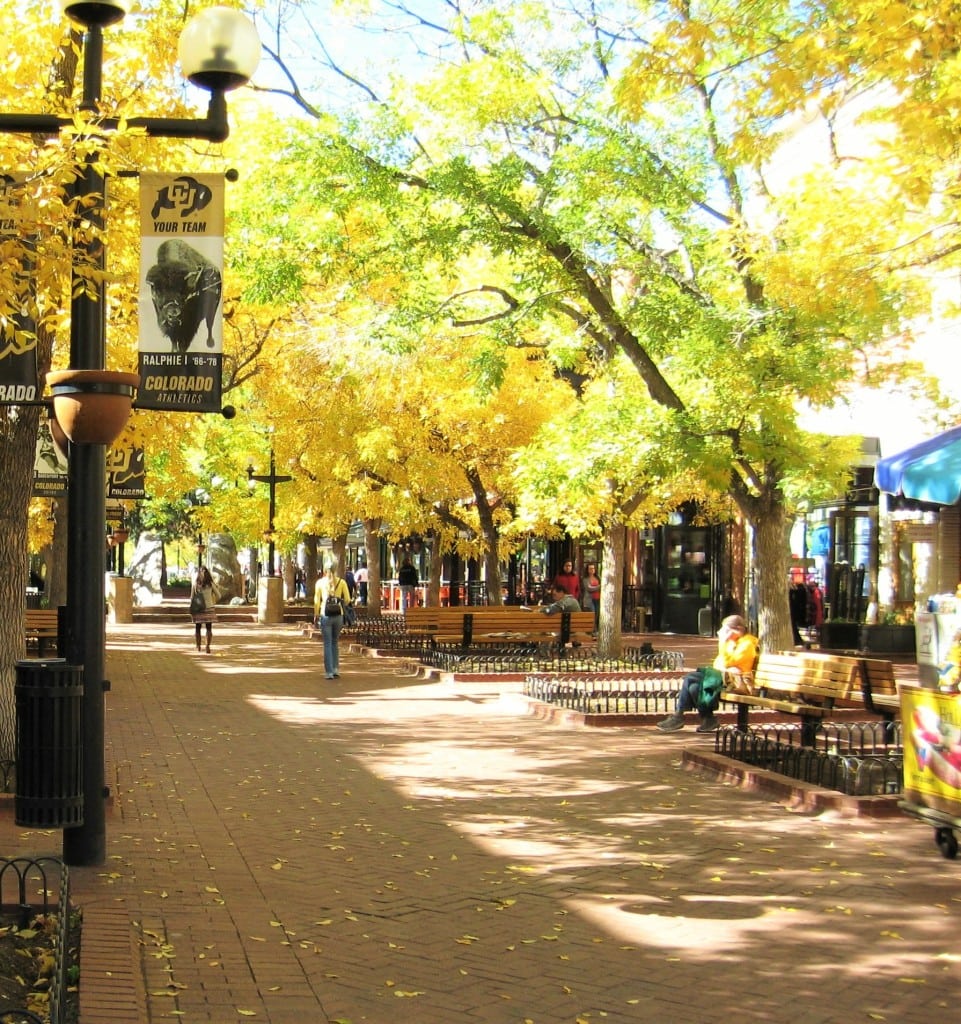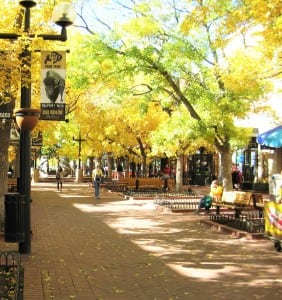 Airport Bound
After I was done walking off my lunch (and doing a little shopping), it was about time to head to the airport. It took me about 50 minutes to get to the airport from the Pearl Street Mall using the Northwest Parkway and the E-470 toll road to DIA. After logging over 7 miles of walking in the last 24 hours (plus my bike ride!) I was ready to sit on the plane for my flight home. Admittedly, this is one of the first times in a long time I have looked forward to sitting for two hours on the plane. I think I will be adding an extra day to more business trips in my future!
Don't forget to register for the One Two Free program today so you can start earning points towards your free rental day! And please, let me know what you end doing on your extra day.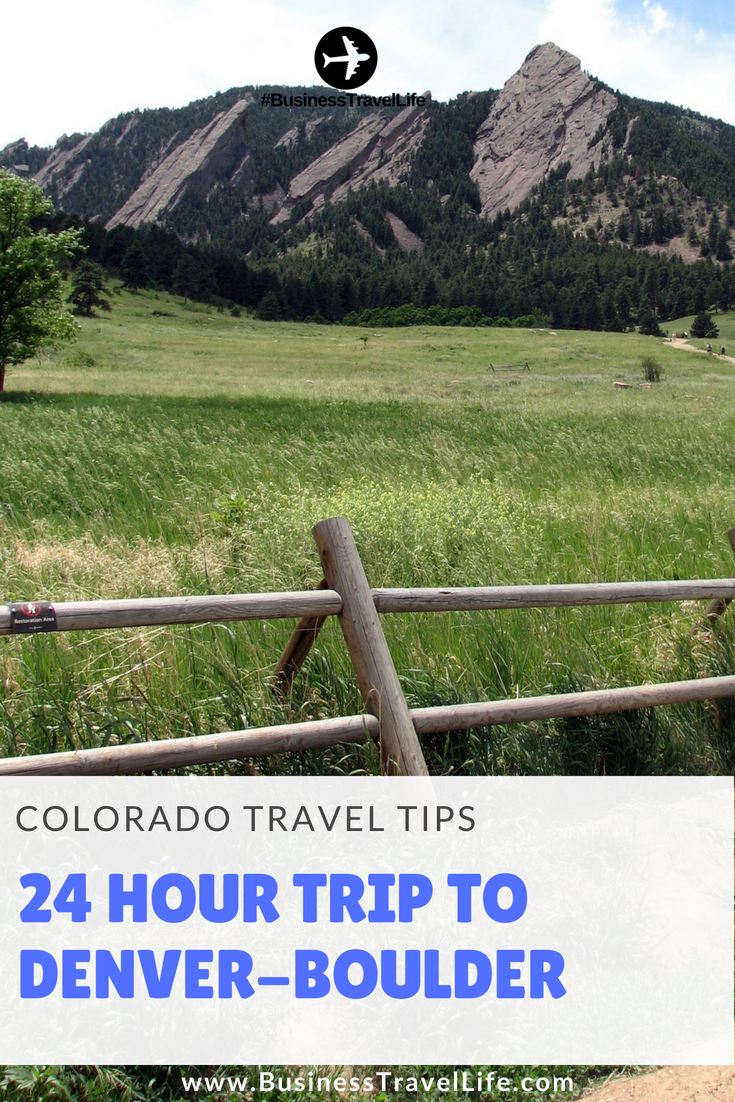 Disclosure: This post was created in partnership with National Car Rental. All opinions are my own.
Business Travel Life
Business Travel Life is an online resource supporting the road warrior lifestyle. We give business travelers the tools they need to maintain their wellness and productivity when traveling. The topics we cover include business travel tips, travel workouts, healthy travel hacks, travel products, general travel tips, and industry trends. Our goal is to make business travel a healthier experience – and to make healthy travel practices more accessible to all road warriors.