Change up how you travel for work with these comfortable and practical Airbnb business travel homes for road warriors.
Airbnb has long since proven itself in the travel industry, but how about in the work trip niche? Is Airbnb business travel actually a thing, or are these types of accommodations most successful for leisure vacations?
Well, we're certainly of the opinion that Airbnb is perfect for road warriors. The atmosphere and amenities – everything from cozy home touches to extra perks like kitchen access or workspaces – will completely alter how you travel for work. Once you start booking Airbnbs, you'll wonder how you survived living in monotonous hotels rooms and dining out for every meal.
But don't just take our word for it! We'll let the following Airbnbs speak for themselves. From competitive prices to continuous Wifi, you'll be glad you stayed here instead of yet another hotel.
Boston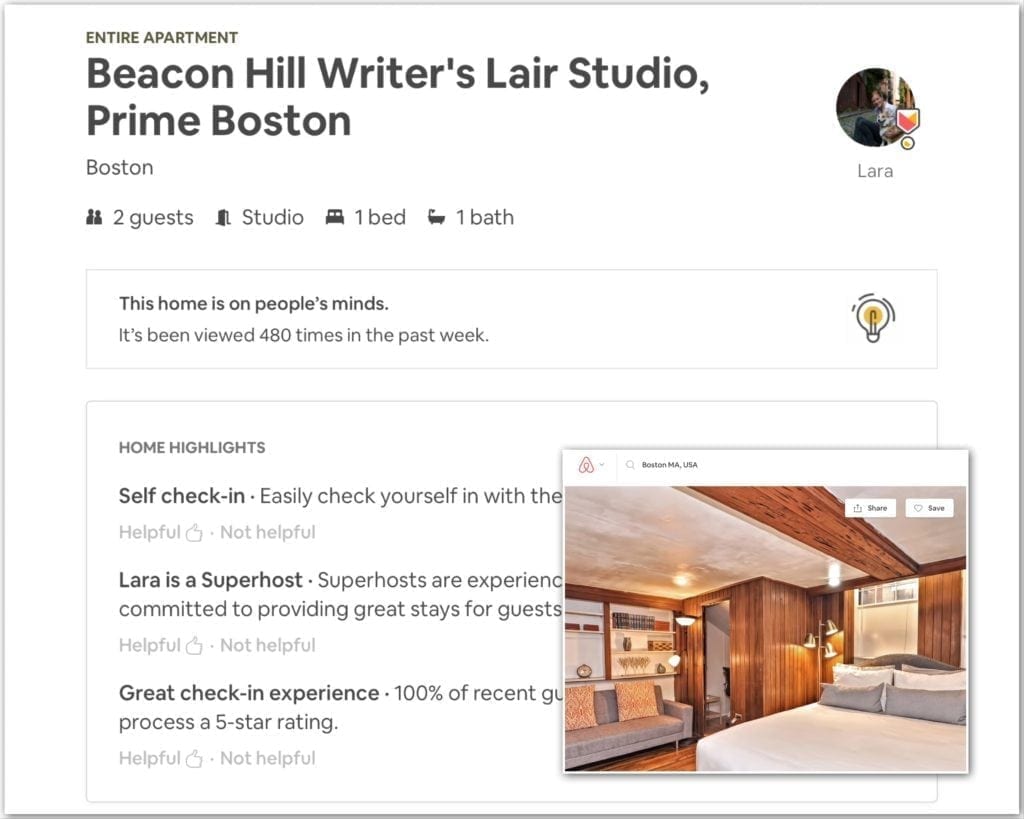 It's called the "writer's lair," but this studio is perfect for any road warrior that needs to stay focused. Compactly designed and in a central location, it's a practical and quaint choice for an agenda-driven work traveler.
Quick Highlights
Manhattan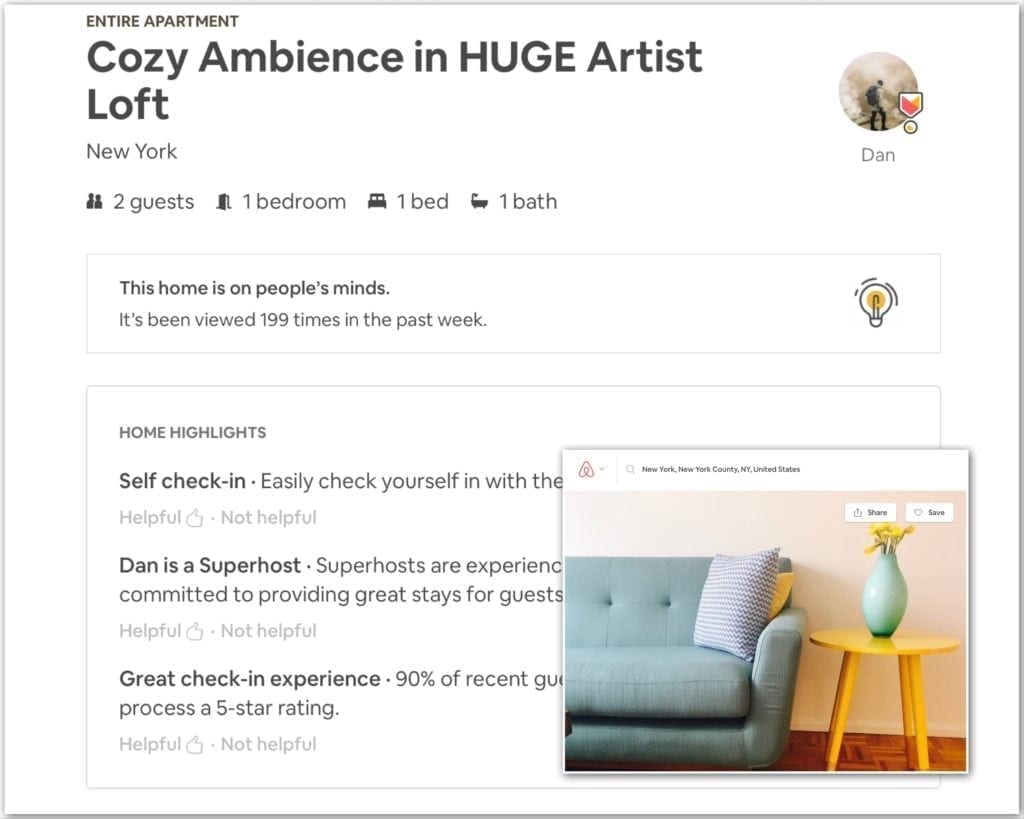 If your work is taking you to Manhattan, the colorful couches and pillows of this downtown loft create the ideal setting for powering down at the end of the day. When you're ready to tackle your to-do list, a minimalist desk with window views will provide a productive workspace.
Quick Highlights
Brooklyn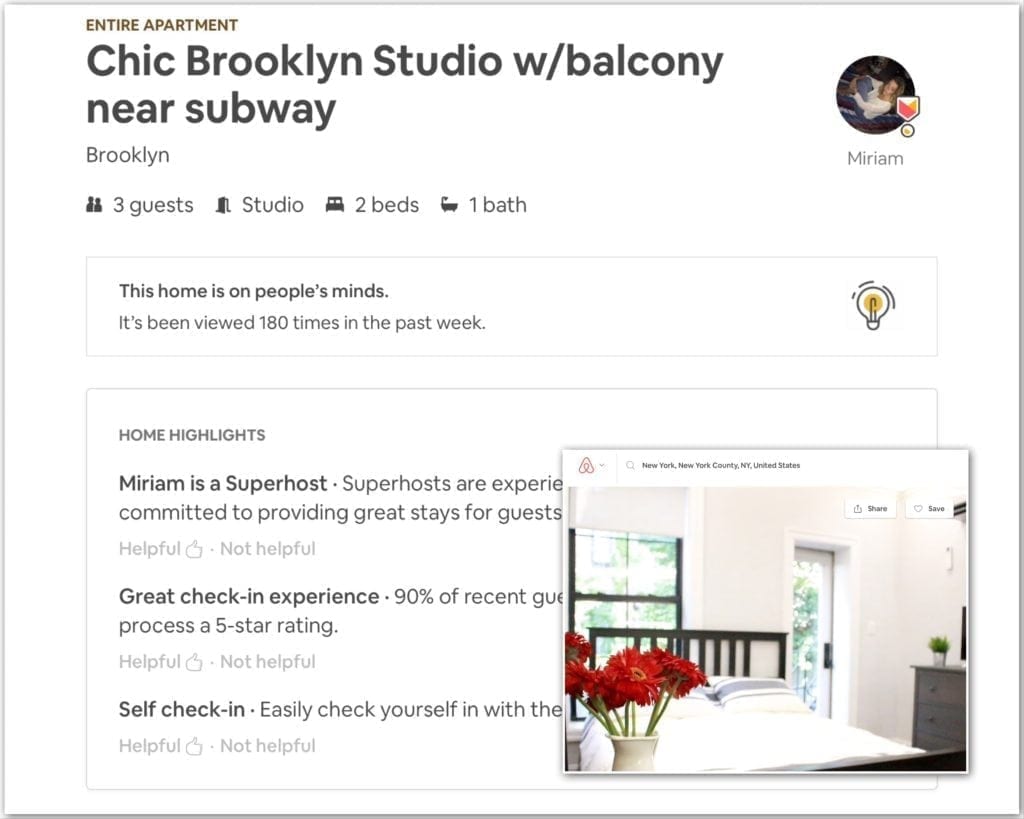 This Brooklyn studio's exposed brick and sleek decor will make your Instagram followers envious of your road warrior lifestyle. Kick off every morning with free breakfast on the balcony or rooftop deck, a wake-up that's sure to put you in positive spirits for a busy day.
Quick Highlights
Atlanta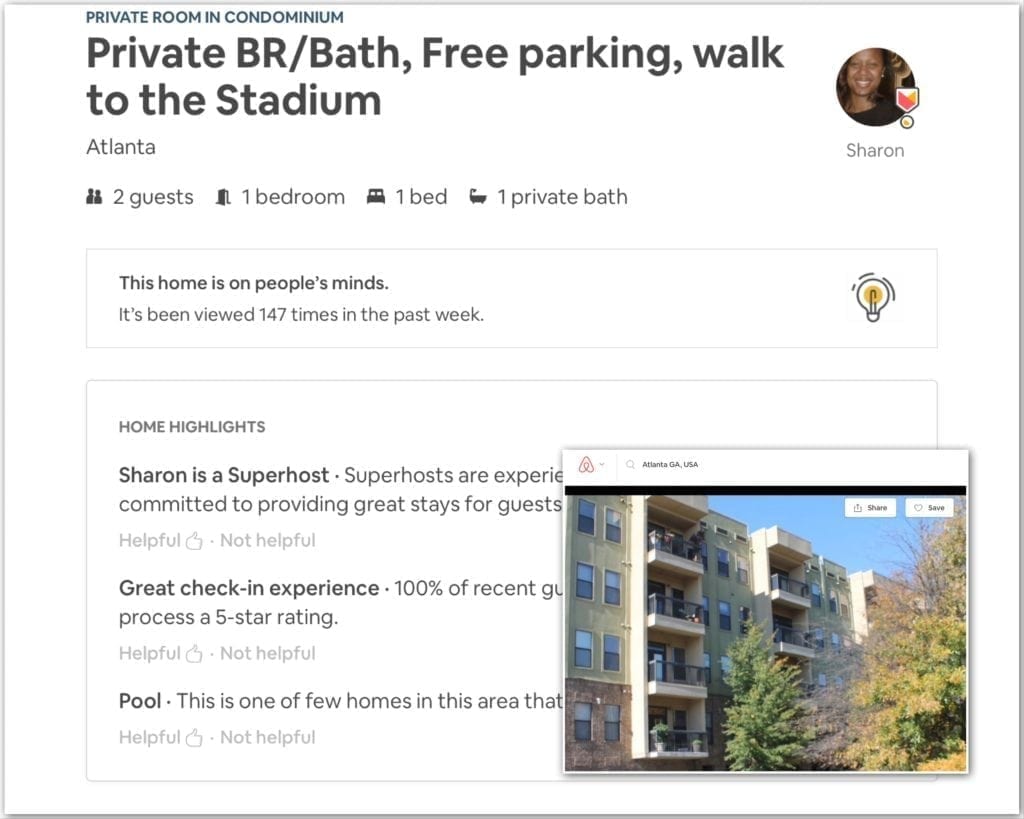 Atlanta's convention center, the GWCC, is a popular site for conferences and events, and this delightful apartment is within walking distance. Plus, fit-conscious road warriors will appreciate having access to gym facilities and a pool.
Quick Highlights
Chicago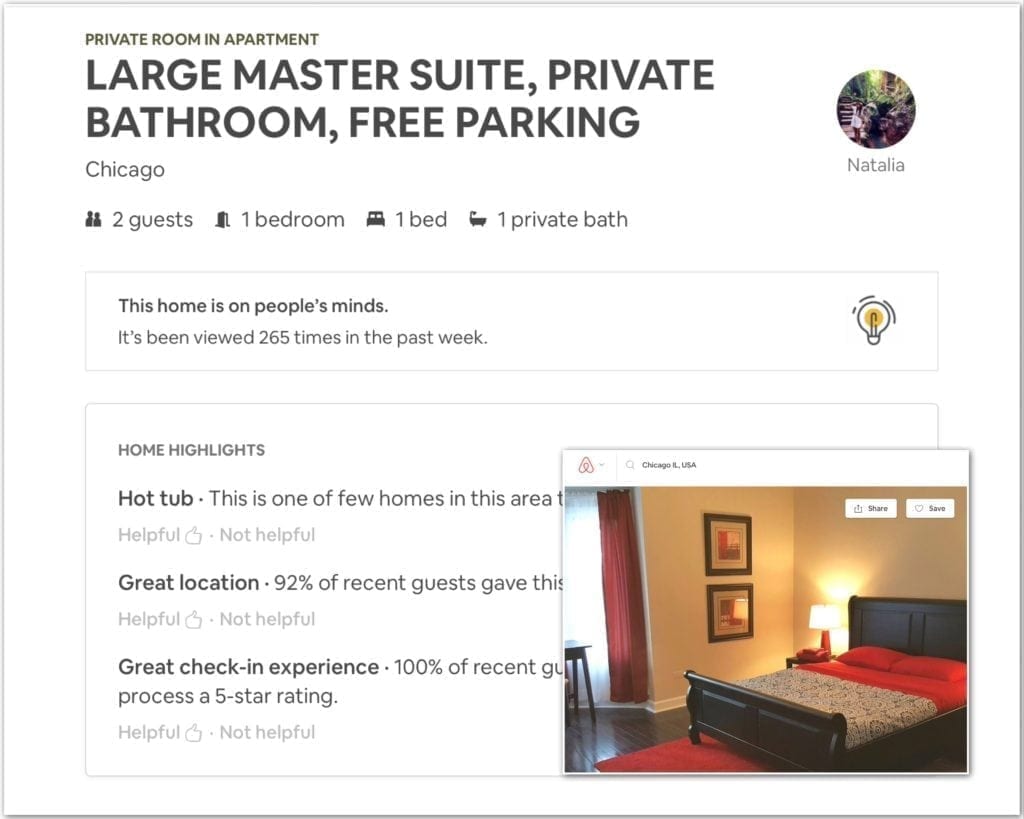 Flexibility is the name of the game in this Chicago apartment. The host provides free parking and check-in from 1PM, with parking and luggage storage available outside of check-in and check-out hours. Also, there's a hot tub.
Quick Highlights
Austin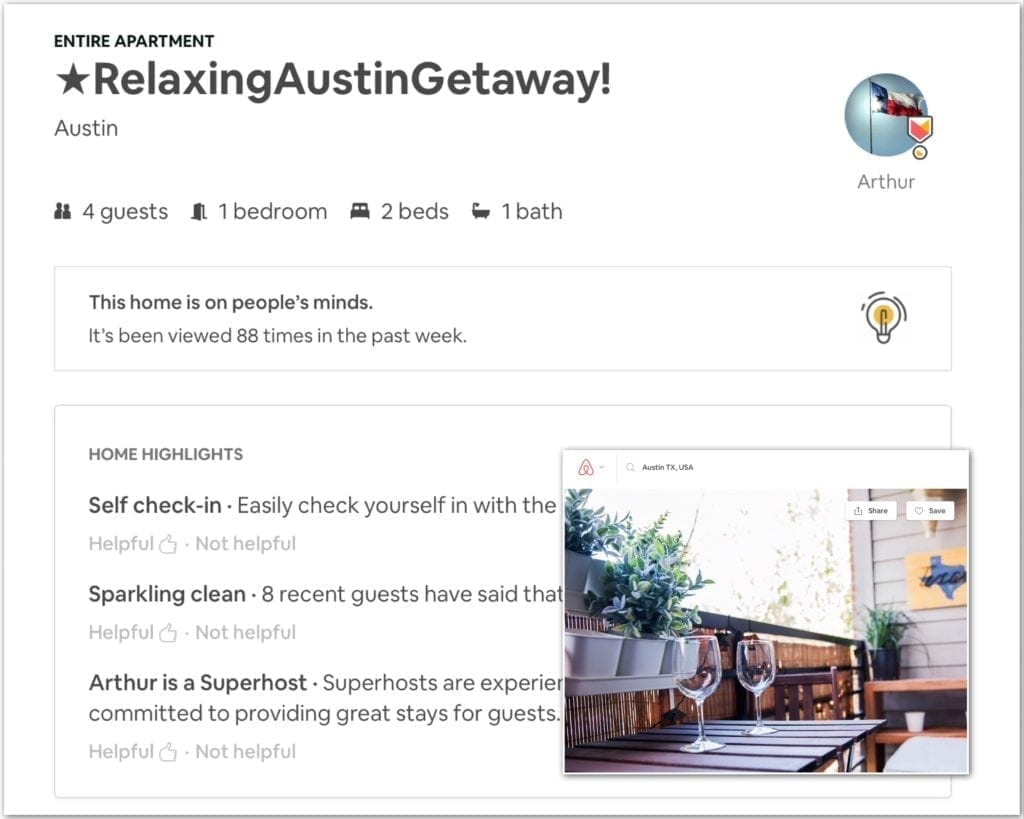 Southern hospitality certainly has a home in Texas. The kitchen is well-equipped for dining in, or Austin's food scene is just steps away. Extra perks like laptop and printer access make this place a business travel haven.
Quick Highlights
Los Angeles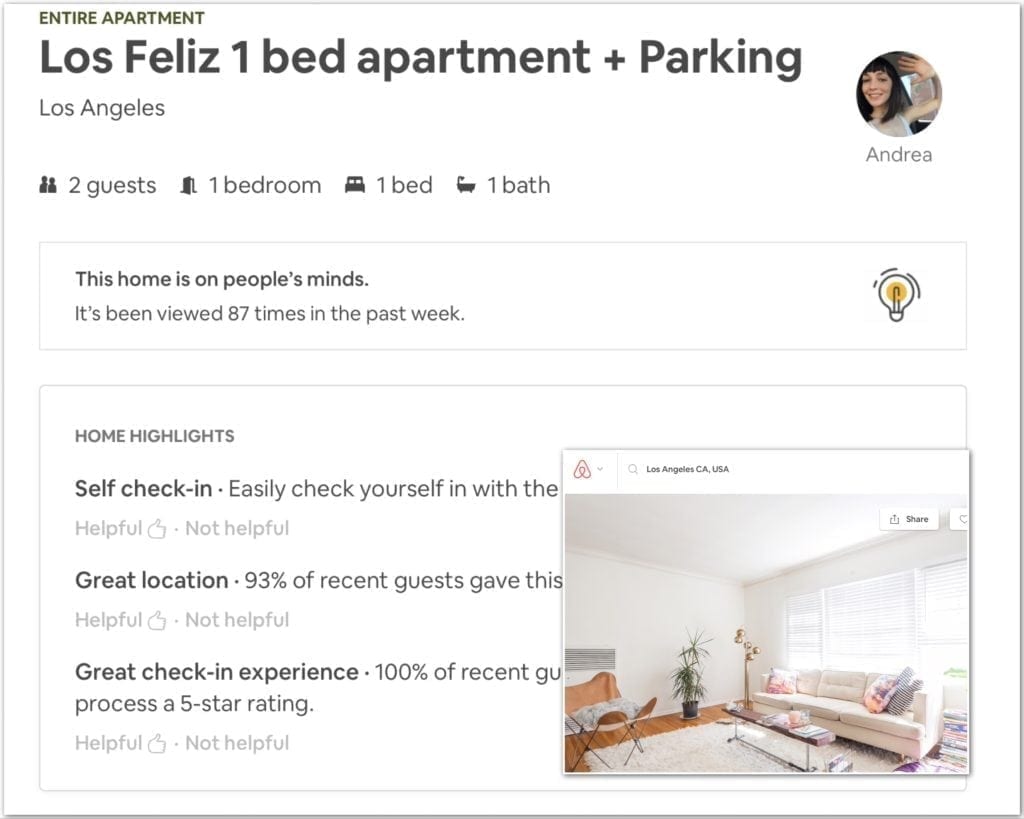 Free parking in the heart of L.A.? Sign us up! If you're not renting a car to attend to your work responsibilities, you'll enjoy having easy access to everything that the surrounding Los Feliz neighborhood has to offer.
Quick Highlights
San Francisco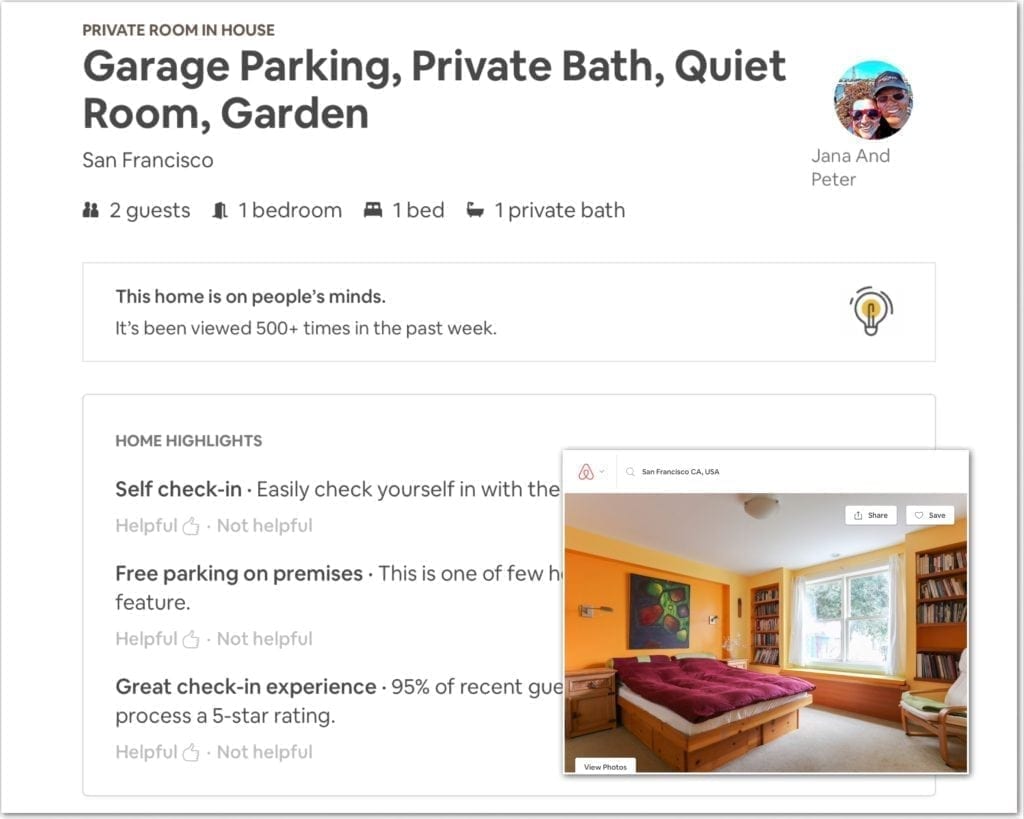 While it's a bit out of town, this room in the City by the Bay does come with a garage space. The warm decor makes for a peaceful place to retire after you've fulfilled your work duties, and the neighborhood is delightful for catching an early morning or late evening jog.
Quick Highlights
Portland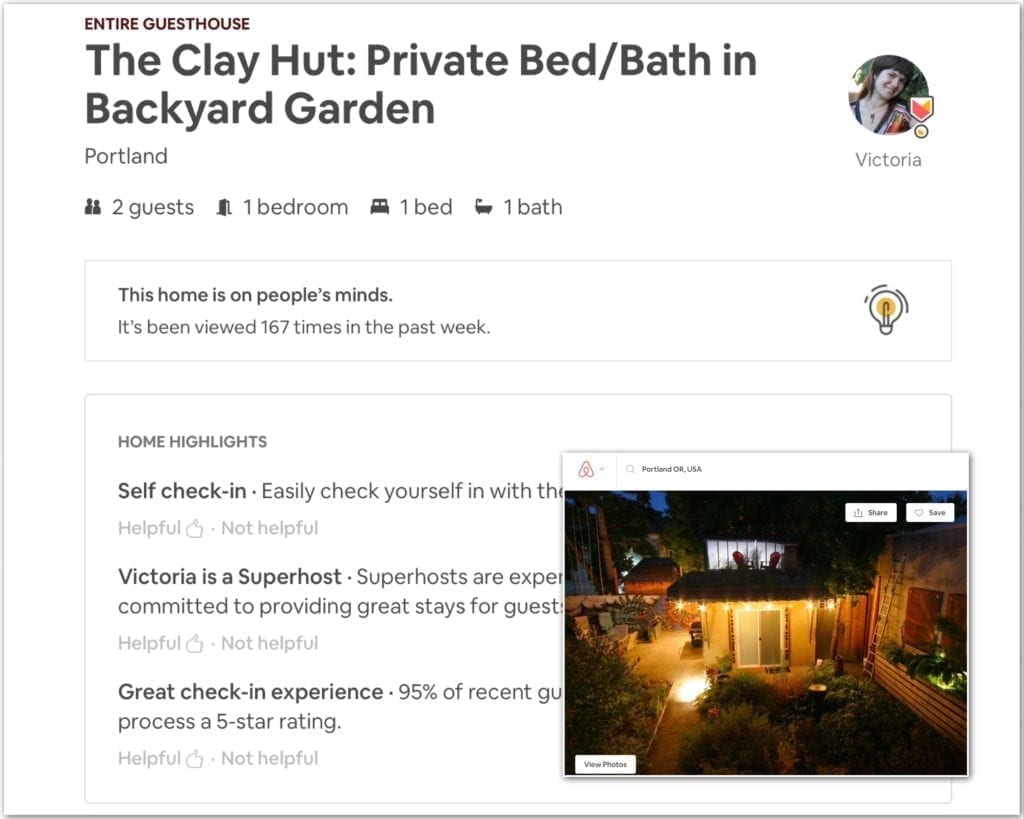 Places like this are what Airbnb is all about. This quirky arrangement in an urban neighborhood will be a far cry from your stiff hotel days. Don't be fooled by the word "hut" in the listing title – your little space comes with a comfy bed, private bathroom, workspace, and some dining amenities.
Quick Highlights
Seattle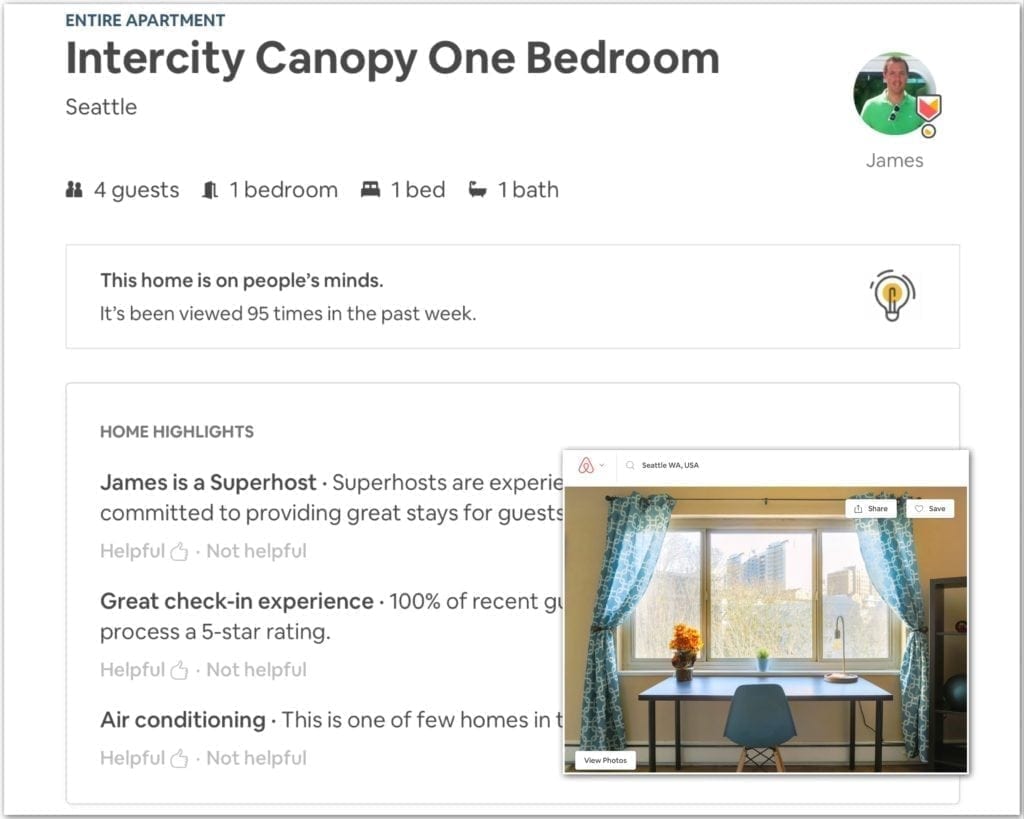 You live in Seattle now. This airy apartment dotted with vibrant touches is a dream retreat. With extra sleeping space in the living room, this could be the perfect Airbnb for a bleisure trip.
Quick Highlights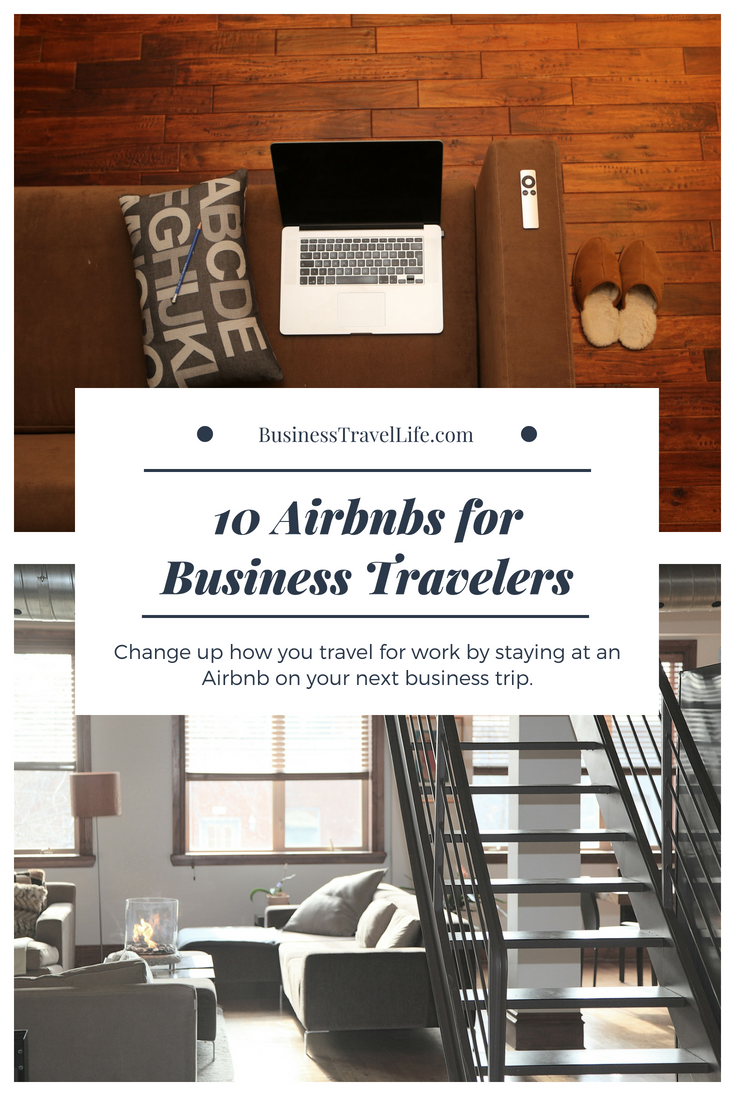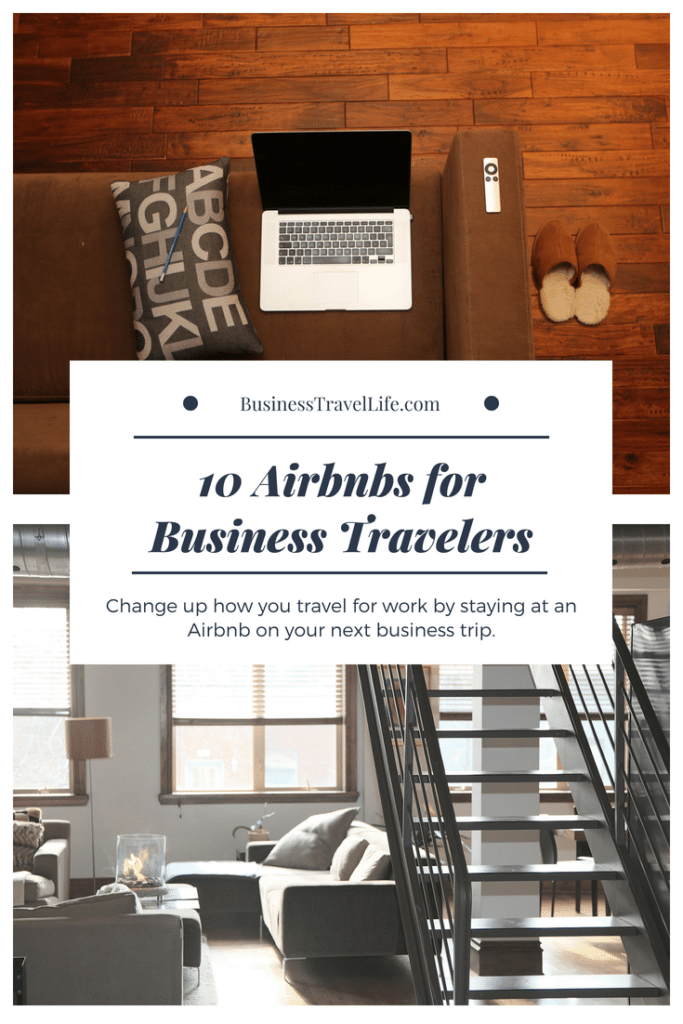 Don't see the Airbnb business travel home that you're looking for? Try filtering by work trips on your next search.
*Though the host may refund you entirely if you cancel within a certain timeframe, Airbnb doesn't always refund their service fees.
Business Travel Life
Business Travel Life is an online resource supporting the road warrior lifestyle. We give business travelers the tools they need to maintain their wellness and productivity when traveling. The topics we cover include business travel tips, travel workouts, healthy travel hacks, travel products, general travel tips, and industry trends. Our goal is to make business travel a healthier experience – and to make healthy travel practices more accessible to all road warriors.