Passing through Philly airport on a business trip? Have a seamless experience with these airport tips.
As one of the most populous U.S. cities and a major East coast urban area, Philadelphia is both a destination and a gateway for many road warriors. Work travelers may find themselves in Philly airport, which, like most airports, has its share of unique amenities. Whether Philly is the site of industry events or you're just waiting out a layover, we have some notes that will help you live your best airport life.
It's Easily Accessible
In terms of transportation, Philly airport has it all. Car rentals, ride hailing access, and public transit all navigate airport routes. Top rental companies like National and Budget run operations here, and Lyft and Uber are authorized to pick up and drop off passengers.
SEPTA, the local transit service, also runs trains from Center City to all terminals. Their website estimates a 30 minute commute, but savvy business travelers should know to always budget for unexpected delays. While city to airport services like this are a convenience, SEPTA isn't always accurate in the timetable department.
Travelers Can Get Some Shut-Eye
Probably the most important thing to know about Philly airport! Thanks to Minute Suites, sleeping in airports has become a more dignified endeavor. Rather than stretching out at the gate, you can book your own sofa-equipped unit at select airports.
Located between terminals A and B in Philly airport, Minute Suites provide not only comfy sofas, but also TVs and workspaces. It's almost like having your own private airport lounge, allowing you to stay refreshed or stay productive away from the bustling airport environment.
TSA Precheck has a Location Here
Streamlining the airport security process, TSA Precheck is favorite among frequent travelers. Most major airports tend to have Precheck lines, and Philly airport is no exception. If you're TSA-approved, keep your shoes on and wait in a much shorter line when traveling through.
Marriott Wins the Airport Hotel Game
The region surrounding an airport typically serves as a mini city of hotels. Around Philly airport, you can choose from La Quinta, DoubleTree, and a host of other accommodations, but we'd like to make a case for the Marriott.
For travelers visiting on business, ease and practicality are two amenities to hope for in your hotel, and the Marriott at Philly airport checks off both. Connected to the airport via a walkway, it might be the best airport to accommodation commute you'll ever have. Plus, close proximity makes for easy access to the train station at Terminal B, making it convenient to get to and from the city for meetings.
Marriott's also equipped with all of the wellness amenities that we love to see in road warrior accommodations, like fitness facilities and relaxing rooms. And since you'll be right next to the airport, you could feasibly work in some exercise before your flight departs. After all, you're not going to hit much traffic on your way.
Yes, there are cheesesteaks. But CRABFRIES
As stressful as work travel can be, you have to do something to make the most of the road warrior lifestyle, and tasting the local cuisine is one of the best ways to reward a successful trip. Rather than topping off your Philly stop with a tried and true cheesesteak, taste a beloved local appetizer that's less familiar to visitors: Crabfries.
Crabfries are one of those dishes that, when placed in front of you, makes you think, "That's it?" There's a reason nobody tells you to go to Chickie's & Pete's on a Philly airport layover for Crabfries – you could make your own knock-off version with some with Old Bay seasoning and melted cheese. Yet, for some reason, they're so satisfying. Also, the restaurant's website makes the seasoning sound more intricate.
The Art Exhibitions are Well-Executed
Strategically placed to turn mundane airport walls into mini-galleries, the art exhibitions in Philly airport are plentiful and interesting. Currently, there's an exhibition highlighting area landmarks, dedicated to Philly's status as the U.S.A.'s first World Heritage City.
Every terminal could be home to works by regional artists or talented students, showcasing thoughtful pieces on community and international subject matter. At the end of a hectic work trip, an art exhibition might be just what you need to wind down.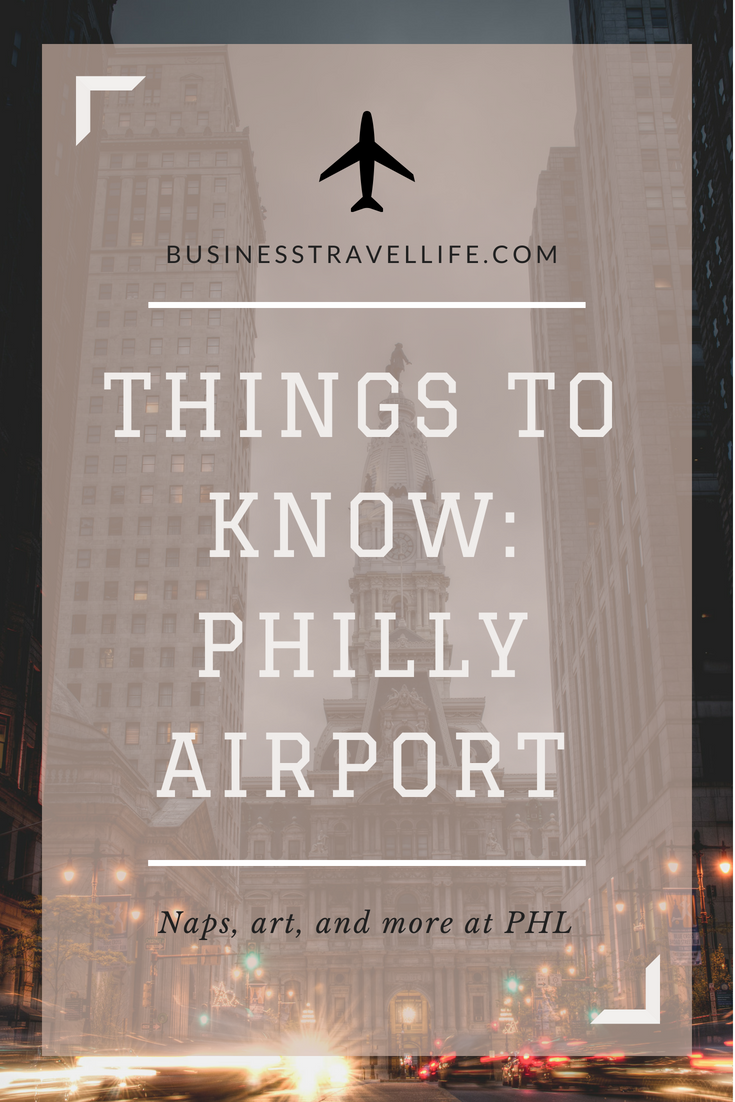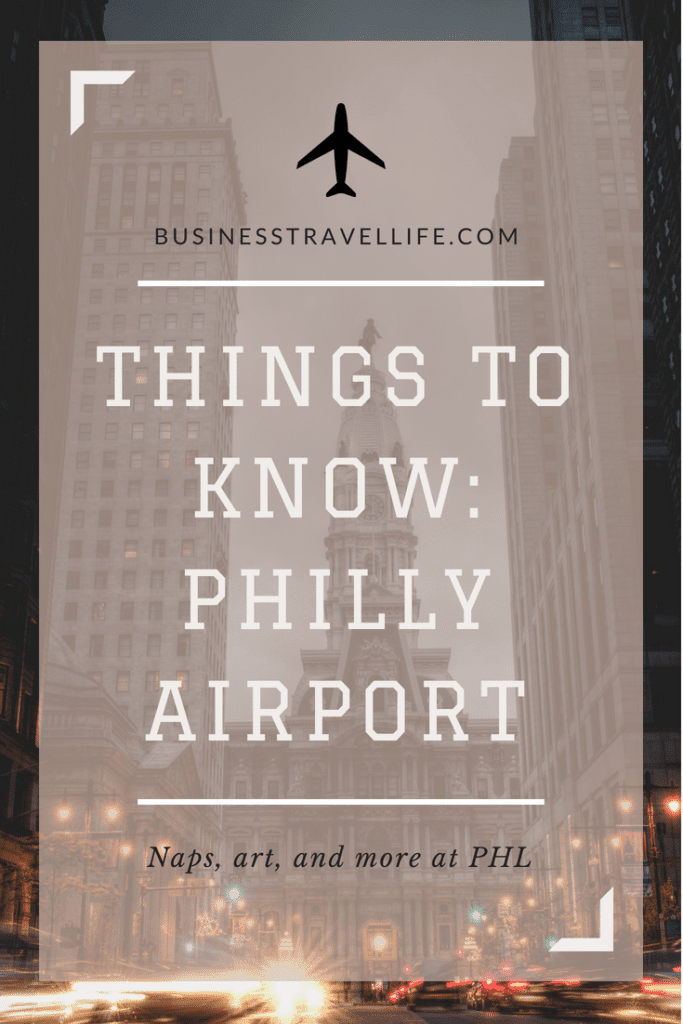 Do you make frequent appearances at Philly airport while on business trips? Comment and share you tips for newcomers.
Business Travel Life
Business Travel Life is an online resource supporting the road warrior lifestyle. We give business travelers the tools they need to maintain their wellness and productivity when traveling. The topics we cover include business travel tips, travel workouts, healthy travel hacks, travel products, general travel tips, and industry trends. Our goal is to make business travel a healthier experience – and to make healthy travel practices more accessible to all road warriors.