Featured Photo Credit: Delta Air Lines
Great news for Starbucks coffee lovers. Delta Airlines announced Starbucks coffee will now be served on all flights. The Starbucks coffee served in flight will replace Seattle's Best Coffee, which is owned by Starbucks and has been served on Delta since 2011. The Pikes Place Roast is the blend that Delta has selected to serve. Some flights will also offer VIA Ready Brew Italian roast decaf.
The upgrade to Starbucks coffee is an example of the heavy focus Delta has placed on brand partnerships. With other brand partners including Porsche for gate to gate transfers and Tumi for business class amenity kits, Delta is working hard to provide travelers with an improved travel experience.
Delta is the only major US carrier to partner with Starbucks, however, Alaska Airlines has been serving Starbucks coffee since 2011 and Horizon Airlines also serves Starbucks. Delta anticipates serving 68 million cups of Starbucks coffee this year.
Starbucks coffee samples will be provided today at at several airports including LAX and Hartsfield-Jackson airport in Atlanta. Also starting today and ending Sunday, Delta is giving away a free trip. To enter, write a Delta destination you would like to visit on a coffee cup and post a picture on Twitter or Instagram with the hashtag #DeltaCupContest.
Did you know Starbucks was the most expensed restaurant business travelers in 2014? Read more here.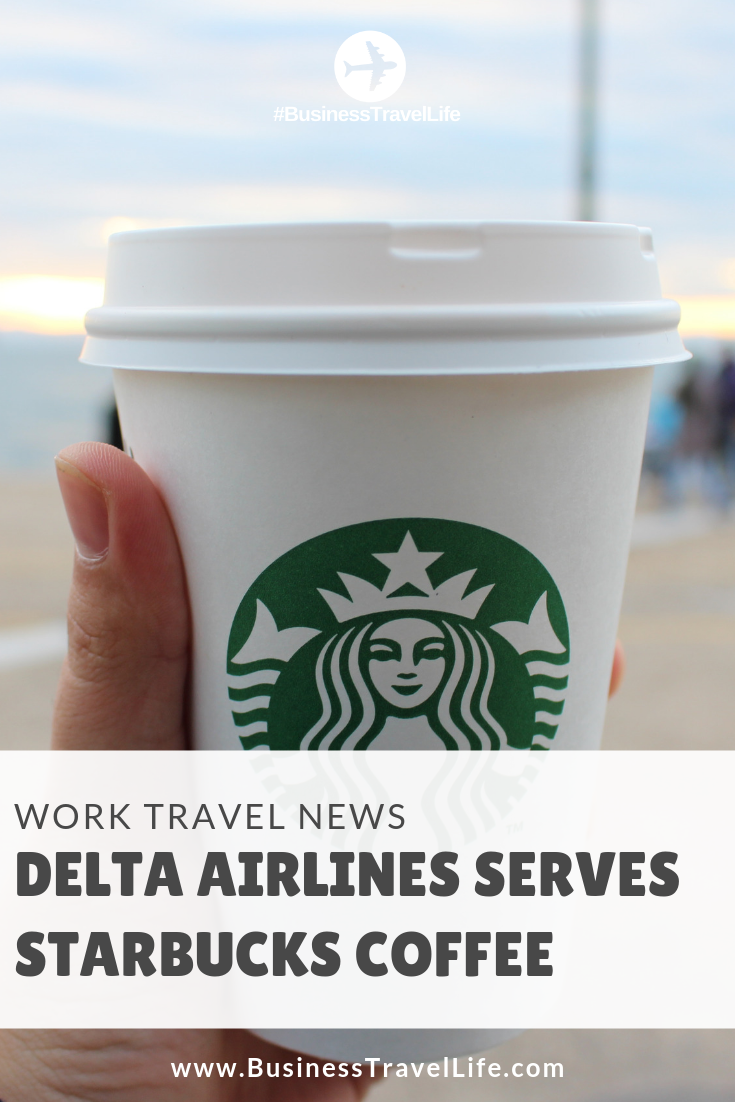 Business Travel Life
Business Travel Life is an online resource supporting the road warrior lifestyle. We give business travelers the tools they need to maintain their wellness and productivity when traveling. The topics we cover include business travel tips, travel workouts, healthy travel hacks, travel products, general travel tips, and industry trends. Our goal is to make business travel a healthier experience – and to make healthy travel practices more accessible to all road warriors.