7 Tips for Gluten-Free Travelers
If you have Celiac Disease or follow a gluten-free diet, traveling is difficult. Whether it is eating breakfast at the hotel or eating dinner at a local restaurant, after days of traveling, you can feel the effects of gluten contamination. For those with Celiac (like me), eating gluten can cause symptoms such as serious fatigue, anemia, and migraines just to name a few. It's important for those with Celiac Disease or gluten intolerance to find ways to follow a gluten-free diet. Here are some gluten-free travel tips to help make it easier to avoid gluten on the road!
Think Ahead! It's better if you are not left at the mercy of whatever is around you. Some options for snacks might be Jiffy Pop Popcorn, fruit, or nuts. If you are looking to pack full meals you can view some products here that are handy for packing food.
Good Morning! When it comes to eating the complimentary breakfast at your hotel, it's best to stay with what you know. I usually eat things I know for sure are gluten-free such as fruit, Yoplait or Chobani Yogurt, and eggs. Usually, if I start my day off with a yogurt and a banana, I'm good to go.
Do Some Research! It has become a lot easier to find information quickly with the help of smartphones. Oftentimes you can just take two minutes to type in the restaurant you are considering to see if gluten-free options are available before you go there. When dining out with others, I often spend just a few minutes on my phone researching nearby restaurants and within minutes we are at a restaurant that we can all enjoy!
Use Your Head! Stick to restaurants that offer more gluten-free items based on the type of cuisine. Don't choose a pizza place or a sub shop. As an example, Mexican restaurants are usually a great option because you can substitute the flour tortilla for corn or have a "bowl" without the tortillas at all. Restaurants with grilled meat or seafood are also great for gluten-free meal options.
Use the Apps! My favorite gluten-free smartphone app is called Find Me Gluten-Free. It uses GPS technology to find your location and then it lists restaurants near you that have gluten-free options as well as ratings to see how other gluten-free people liked it.
Always Ask! When in doubt, always call the restaurant ahead of time or ask them when you get there to see if they have any options or accommodations. More and more places are following the trend and at least have an allergen menu. There have been many places that I was surprised that they actually did have options even though I assumed they didn't. Popular chains such as Outback Steakhouse, Bonefish Grill, and P.F. Chang's offer many gluten-free options.
Do Your Best! As we know, those of us with Celiac or a gluten sensitivity are taking a chance every time we eat out, so do your best. Use your transgression when it comes to trying a place.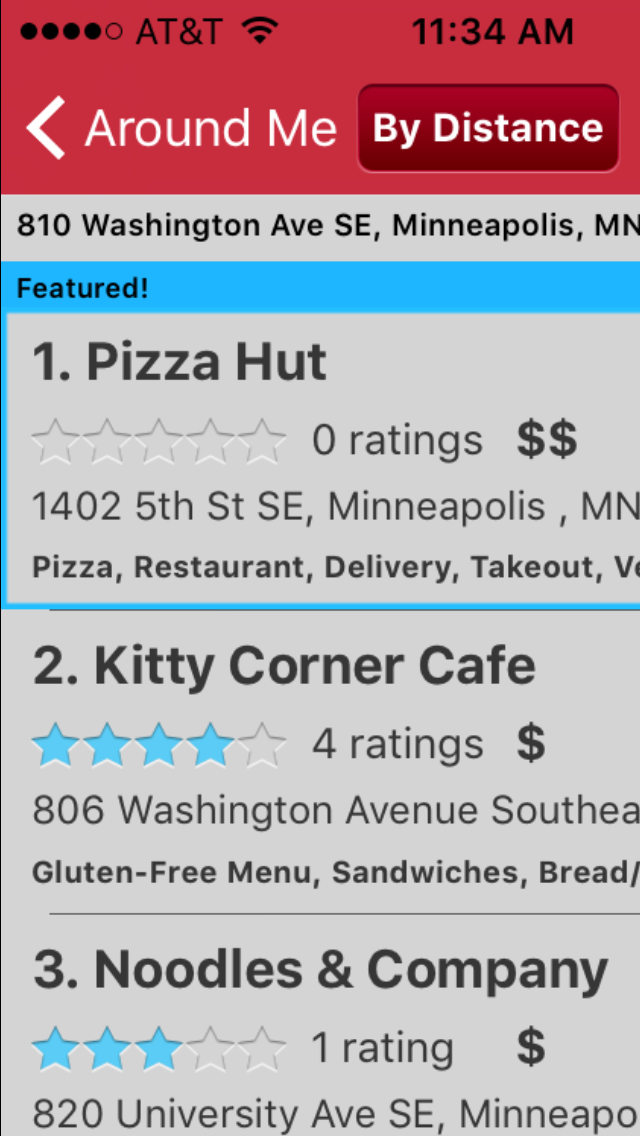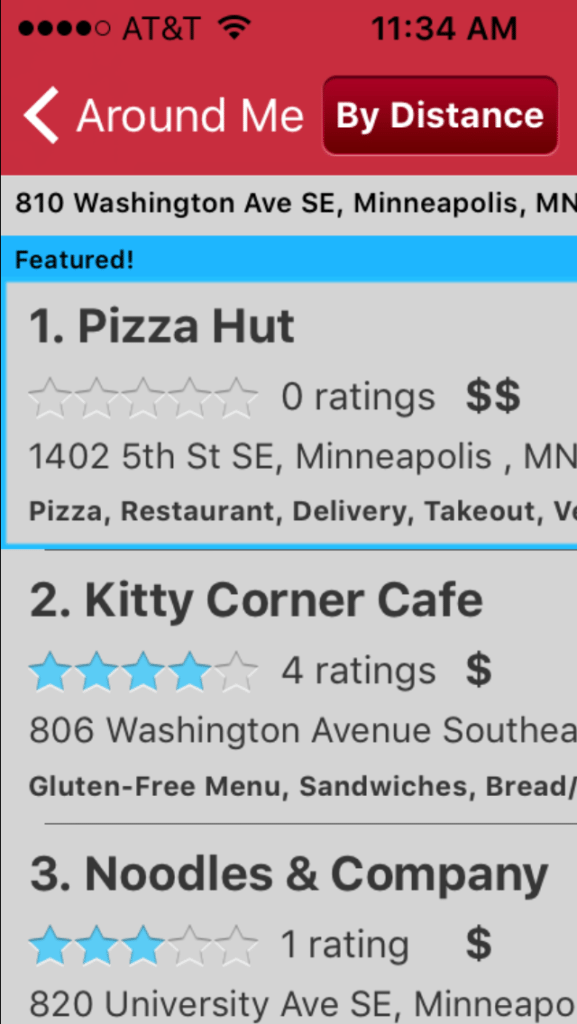 Luckily, gluten-free living is getting more and more popular in the mainstream culture. This means more restaurants and hotels have accommodations for those who need them, allowing us to relax and enjoy a gluten-free meal.
How do you make it easier to travel and eat gluten-free? Please comment below!
Business Travel Life
Business Travel Life is an online resource supporting the road warrior lifestyle. We give business travelers the tools they need to maintain their wellness and productivity when traveling. The topics we cover include business travel tips, travel workouts, healthy travel hacks, travel products, general travel tips, and industry trends. Our goal is to make business travel a healthier experience – and to make healthy travel practices more accessible to all road warriors.