Quick, No-Equipment Required Hotel Room Workout
Burn calories quickly with this 20-minute hotel room workout. We recommend repeating this circuit for 20 minutes.
50 Jumping Jacks
25 Squats
10 Push-Ups
10 Lunges
10 Burpees
15 Leg Lift
30-second plank
You can modify this workout with the following:
50 Standing Jacks
25 Squats to Chair Sit
10 Knee Push-Ups
10 Lunges
10 Burpees
10 Single Leg Lifts
30-second Modified Plank
Jumping & Standing Jacks
Squats
Squats to Chair (Modified Squat)
Push-Ups & Push-Ups on Knees (Modified)
Lunges
Leg Lifts
Single Leg Lifts
Plank
Modified Plank
Whether using the regular workout or the modified workout, we hope you will have a challenging, calorie-burning hotel workout!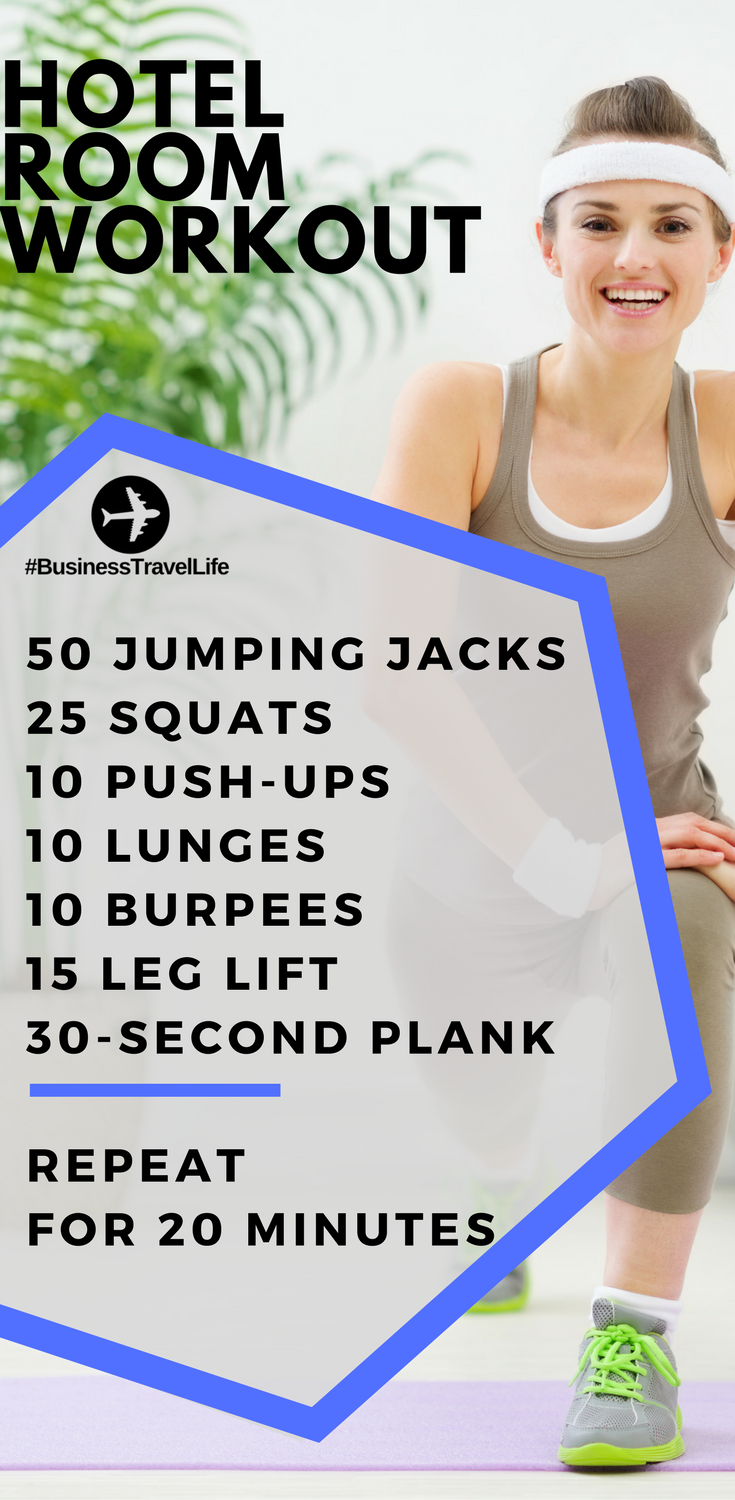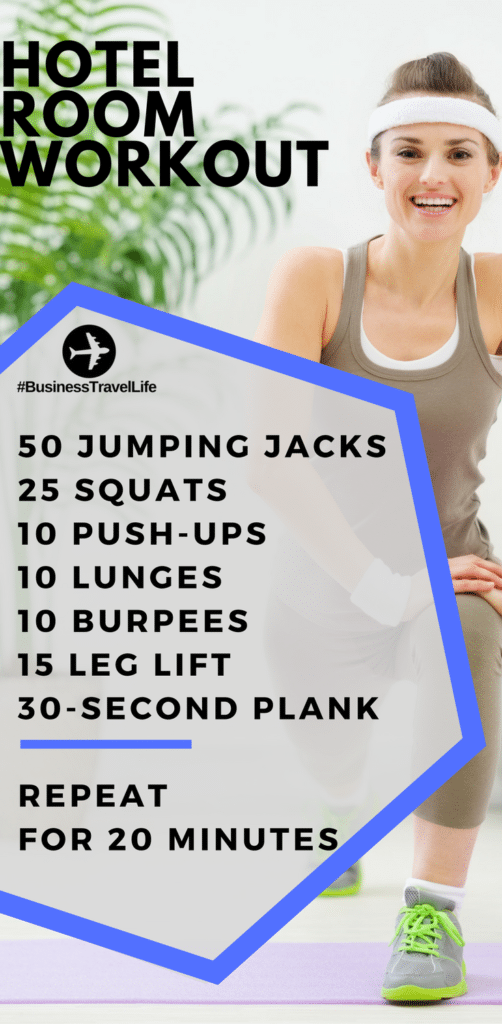 Business Travel Life
Business Travel Life is an online resource supporting the road warrior lifestyle. We give business travelers the tools they need to maintain their wellness and productivity when traveling. The topics we cover include business travel tips, travel workouts, healthy travel hacks, travel products, general travel tips, and industry trends. Our goal is to make business travel a healthier experience – and to make healthy travel practices more accessible to all road warriors.