Quick, No-Equipment Required Hotel Room Workout
Burn calories quickly with this 20-minute hotel room workout. We recommend repeating this circuit for 20 minutes.
50 Jumping Jacks
25 Squats
10 Push-Ups
10 Lunges
10 Burpees
15 Leg Lift
30-second plank
You can modify this workout with the following:
50 Standing Jacks
25 Squats to Chair Sit
10 Knee Push-Ups
10 Lunges
10 Burpees
10 Single Leg Lifts
30-second Modified Plank 
Jumping & Standing Jacks
Squats
Squats to Chair (Modified Squat)
Push-Ups & Push-Ups on Knees (Modified)
Lunges
Leg Lifts
Single Leg Lifts
Plank
Modified Plank
Whether using the regular workout or the modified workout, we hope you will have a challenging, calorie-burning hotel workout!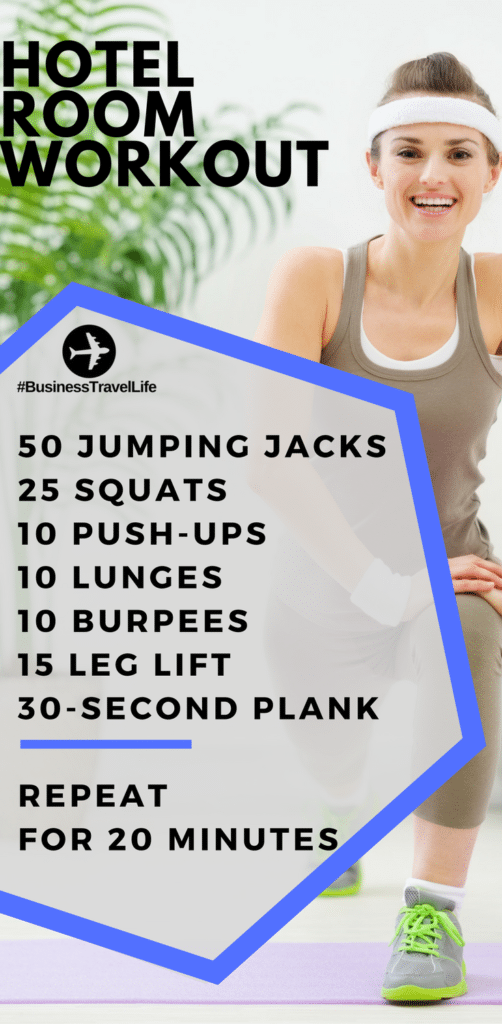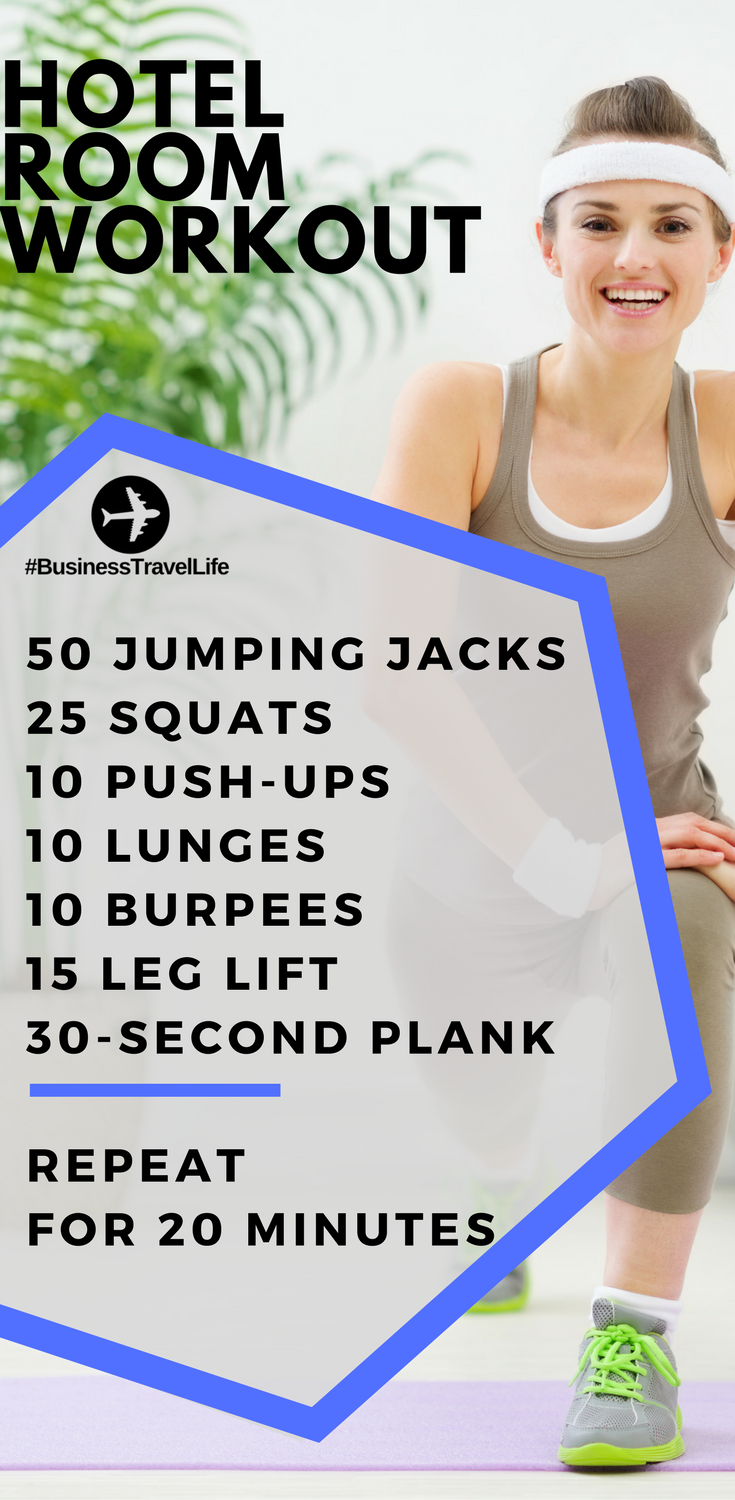 Business Travel Life