Heading to Pittsburgh this spring on business? There are a ton of things to do in Pittsburgh between meetings and in the evening. Whether you want to catch a game, Instagram colorful orchids, or support local animal rescues while you drink beer, there is something for everyone.
Chase Away the Winter Blues
Escape to a tropical showcase of nature's finest specimens at Phipps Conservatory and Botanical Gardens' Orchid and Tropical Bonsai Show. Delight in two of nature's finest botanical wonders – now through March 5. Walk through colorful orchids gardens displayed in all of their glory throughout the glasshouse and admire the meticulously trained tropical bonsai in its permanent collection. Sport a tropic shirt on Sundays in February and receive 50 percent of admission!
Cheers to Beerfest!
Gather with beer enthusiasts from across the region at the Fourth Annual Pittsburgh Winter Beerfest slated for February 24-25 at the David L. Lawrence Convention Center. Enjoy unlimited sampling of over 400 craft beers from 125 breweries. Check out local food and music, and know that while you're tasting away, Pittsburgh Winter Beerfest will be raising money for Animal Rescue Partners – it's the best of both worlds! Visit the event page, see what hotel to stay in, and buy your tickets in advance to save $10! Take note: This year marks the first Saturday Day Session.
It's A Hockey Night (Under the Stars)
It's intrastate rivalry at its best when the Pittsburgh Penguins play host to the Philadelphia Flyers outdoors at Heinz Field as part of the 2017 Coors Light NHL Stadium SeriesTM. This regular-season open-air matchup on Saturday, Feb. 25, celebrates the 50th anniversary of both the Penguins and the Flyers, who were introduced to the NHL as part of the six-team NHL Expansion in 1967. As cross-state foes, the rivalry between these two clubs was natural and immediate. This marks the first outdoor meeting of these teams with Pennsylvania bragging rights on the (red) line. Let's go, Pens!
The Best in Basketball
Calling all college basketball fans and Atlantic 10 alumni! For the first time, Pittsburgh will host the Atlantic 10 Men's Basketball Championships at PPG Paints Arena, March 8-12. See some of the best competition that college basketball has to offer, while the 14 Atlantic 10 institutions duke it out until one team stands alone as champion. Tickets are on sale now at www.atlantic10.com.
Edward Eberle Retrospective
See the intriguing work of a true master Pittsburgh ceramic artist by visiting the Edward Eberle Retrospective exhibit at Contemporary Craft through March 11. Comprised of over 40 works, the show highlights the evolution of Eberle's exquisite forms and fragmented, dreamlike imagery by featuring both his trademark porcelain work, as well as a series of works on paper.
#Pixburgh: A Photographic Experience
Experience the city through the lens of Pittsburghers with #Pixburgh, a Heinz History Center exhibit that connects the city's passion for photography from the early 1850s through today. Each image featured in #Pixburgh reflects a wide variety of subjects and time periods, from turn-of-the-century mugshots to the 1960 World Series, from the 1936 St. Patrick's Day Flood to the Westinghouse Skybus, and from early "selfies" to Polaroids, all while exploring Pittsburgh's cycle of change and renewal. The exhibit runs through June 4, 2017.
Hot Hotel Deals!
Planning a Pittsburgh trip? Now is the time to save big bucks with the Cozy Up in Pittsburgh Hotel Deals available now through March. Book now and save big – up to 25% – at many of the finest hotel properties in the best locations in and around the 'Burgh. You won't want to miss this special deal to Cozy Up in Pittsburgh. Discover why Harper's Bazaar named Pittsburgh one of the best places to visit in the world in 2017 – and save while you're doing it!
What are your favorite things to do in Pittsburgh? Please comment below!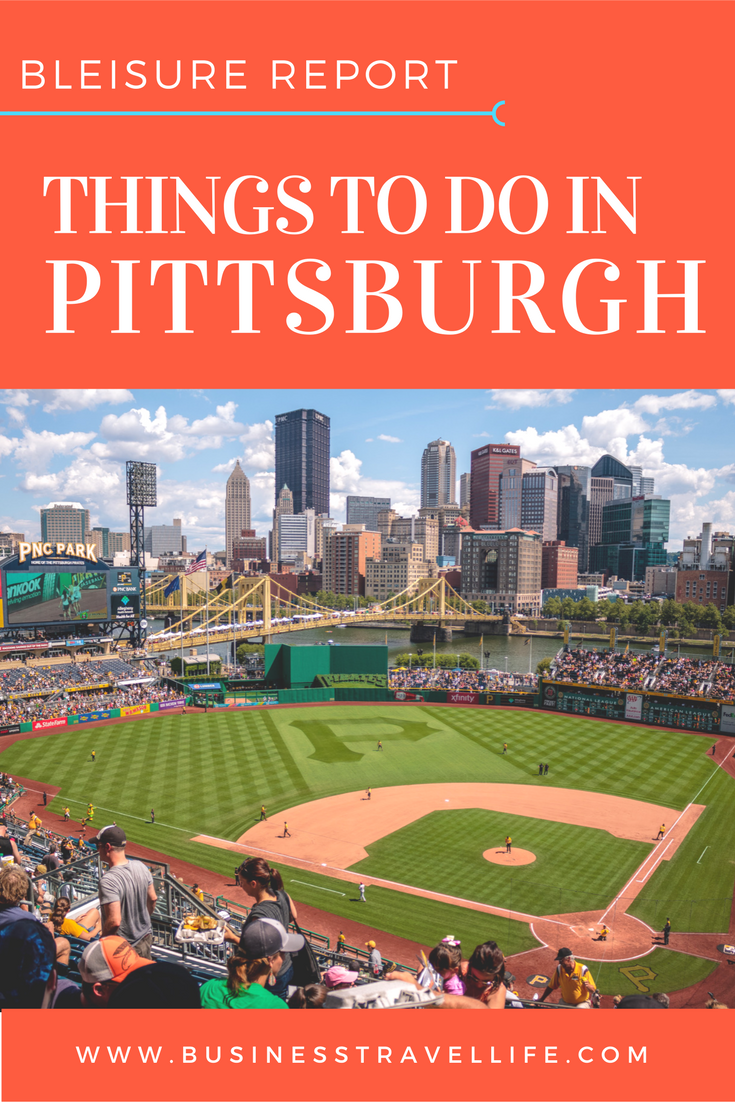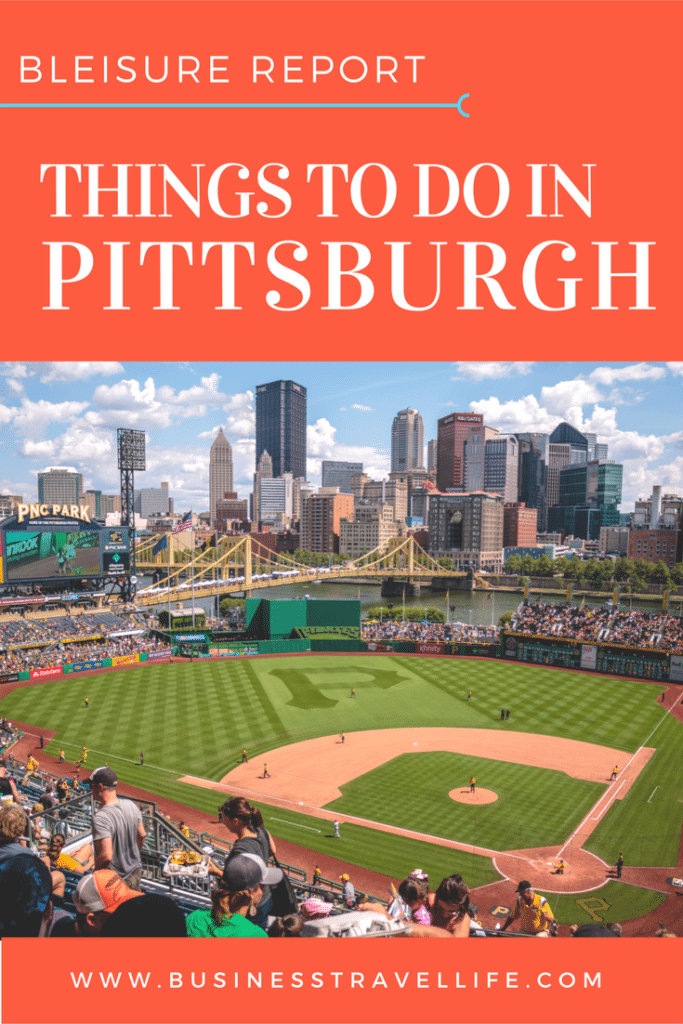 Business Travel Life
Business Travel Life is an online resource supporting the road warrior lifestyle. We give business travelers the tools they need to maintain their wellness and productivity when traveling. The topics we cover include business travel tips, travel workouts, healthy travel hacks, travel products, general travel tips, and industry trends. Our goal is to make business travel a healthier experience – and to make healthy travel practices more accessible to all road warriors.