You can stay well on your next business trip to England's capital with these healthy hacks from our London travel guide.
If you are traveling to London on business, we are jealous! London is an amazing city, and if someone's paying for your trip to this epicenter of European culture, you might want to add on some vacation days for a nice bleisure visit. But whether you are traveling for business or pleasure, the healthy tips in this London travel guide are sure to help you stay well during your trip as well as experience some of the amazing sites and foods for which England's capital is known.
Where to Eat
London has some hidden gems for scrumptious meals, such as Borough Market, and most pubs can provide an authentic fish 'n' chips experience. For healthier grub, we recommend The Good Life Eatery or Detox Kitchen. The Good Life Eatery boasts an appetizing breakfast menu as well as salads, wraps, low-calorie desserts and more for lunch or an early dinner. They also have a convenient order online feature for pick up at one of their three locations. Another health-nut favorite is Detox Kitchen. London residents can enjoy their home-delivered nutritional food packages, but Detox Kitchen also packs their wholesome dining experience into their traveler-friendly delis. You can eat in or opt for take away, and, for a sweet treat, you should definitely try their juice bar.
For business meals out, you can dine at L'Anima. This Italian restaurant located in the bustling streets of The City, is known for its sleek look and delicious food, sure to please your business guest. If you are looking for a high-end meal, try Brassiere Zédel. Located in Piccadilly Circus near the West End, this French restaurant's upscale environment and delectable menu makes the fanciest borough of London even grander.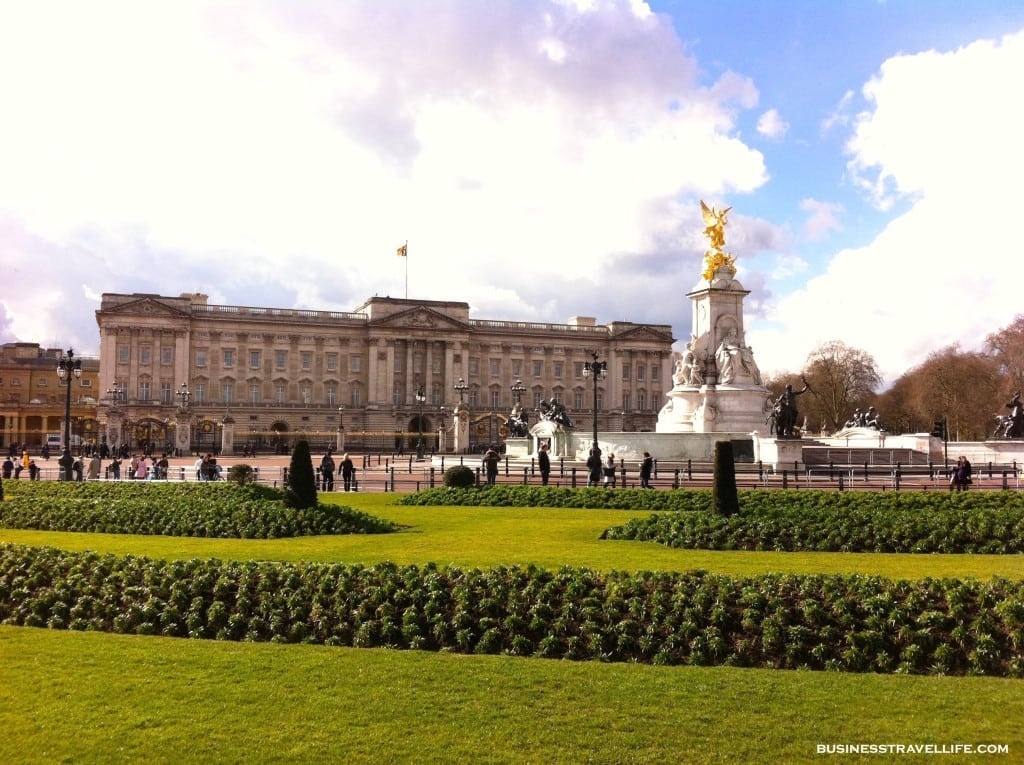 Where to Workout (and meet royalty)
If you are a jogger, London is graced with a sizable selection of parks from which you can choose. Buckingham Palace is bordered by Green Park and St. James's Park, and both are prime green spaces for a nice run and queen spotting. Another gorgeous spot popular for running is Regent's Park, located by Marylebone and the Borough of Camden. Tom Hiddleston (not royalty, but at least a celebrity) once tweeted about running there, so maybe you'll meet him. Jogging up Primrose Hill in Regent's is more daunting than you would think, but the view at the top is a breathtaking reward.
If you tackle The Queen's Walk on the Thames riverfront, a host of iconic London sites will be within your view, including the Houses of Parliament, London Eye, and Shakespeare's Globe. However, take note of the word "walk" in that pathway's name. Popular areas are bound to be too crowded for running during the day, so if you are serious about jogging, go early. Ultimately, whether you walk or run, any section of the Thames riverside pathway is perfect for sightseeing and burning a few calories.
London also has a bike share program, and it is pretty amazing. You can borrow a "Boris Bike" (official name: Santander Cycles) from several locations throughout the city and return it to any bike dock. The first half hour on a Boris Bike is free, and every hour after that is absurdly cheap. One place you can go for a leisurely ride out of the way of cabs and buses is Hyde Park. The Duke and Duchess of Cambridge (aka Will and Kate) live in Kensington Palace on the edge of this green space, and, whether as a biker or a jogger, you will love getting lost among winding pathways dotted with stunning memorials. Not all park trails are bike-friendly, so look for signs to guide your way.
Looking to escape the royals and the touristy spots? Go for a leisurely jog or walk in Holland Park. Compact in size, your run will not be as ornamented with romantic trails and lush green lawns as in Hyde Park, but the unique wildlife is a must-see.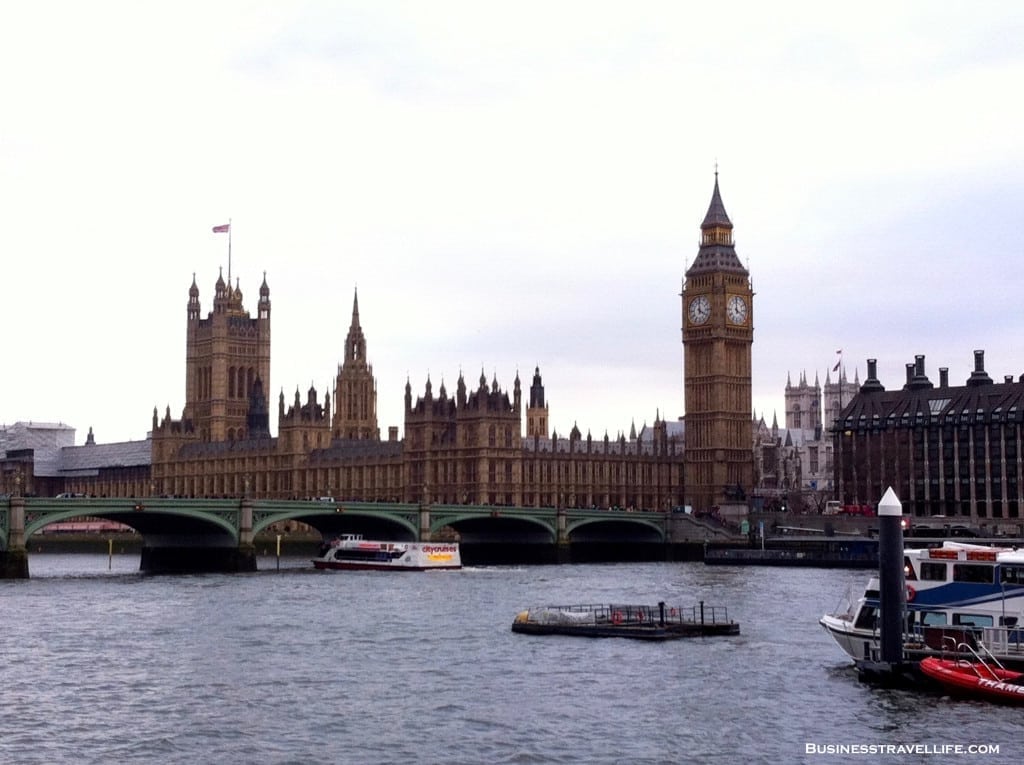 Where to Stay
While there are a remarkable amount of hotels to choose from in London, you should definitely add hostels to your list of potential accommodations. They are becoming increasingly popular among millennial road warriors due to upgraded amenities. One awesome feature of hostels is that most of them, such as Astor Queensway have kitchens for guest use, meaning you can whip up your own healthy homemade meal on the road. If you plan on spending a decent amount of time in London for business, this could be an excellent option for both your health and your wallet instead of eating out for every meal. The downside is that most hostels do not have their own fitness centers, but if you are content with the fitness options suggested above (Astor Queensway is just around the corner from Hyde Park), you won't need workout equipment to stay fit in London. Plus, free Wi-Fi makes getting work done much more convenient.
If you opt for a traditional hotel accommodation, you have several choices. W London, located in Leicester Square, boasts a FIT Gym and a selection of meeting spaces. The gym is equipped with workout gear including yoga mats, punching bags, treadmills, and you can even get a personal trainer. W London also has meeting areas, including small studios and a large event space, which you can reserve for co-working.
You can also stay at one of the Marriotts in London or Four Seasons. The Marriott at Marble Arch is in a prime location for accessing Hyde Park and is outfitted with a pool and fitness equipment. The Four Seasons is another hotel brand that typically contains a selection of fitness options. Four Seasons Park Lane is between Hyde Park and Green Park, and their extensive selection of workout equipment is tough to beat. Because London is a major European city, the choice of accommodations is vast. We hope these tips help you stay fit no matter where you stay.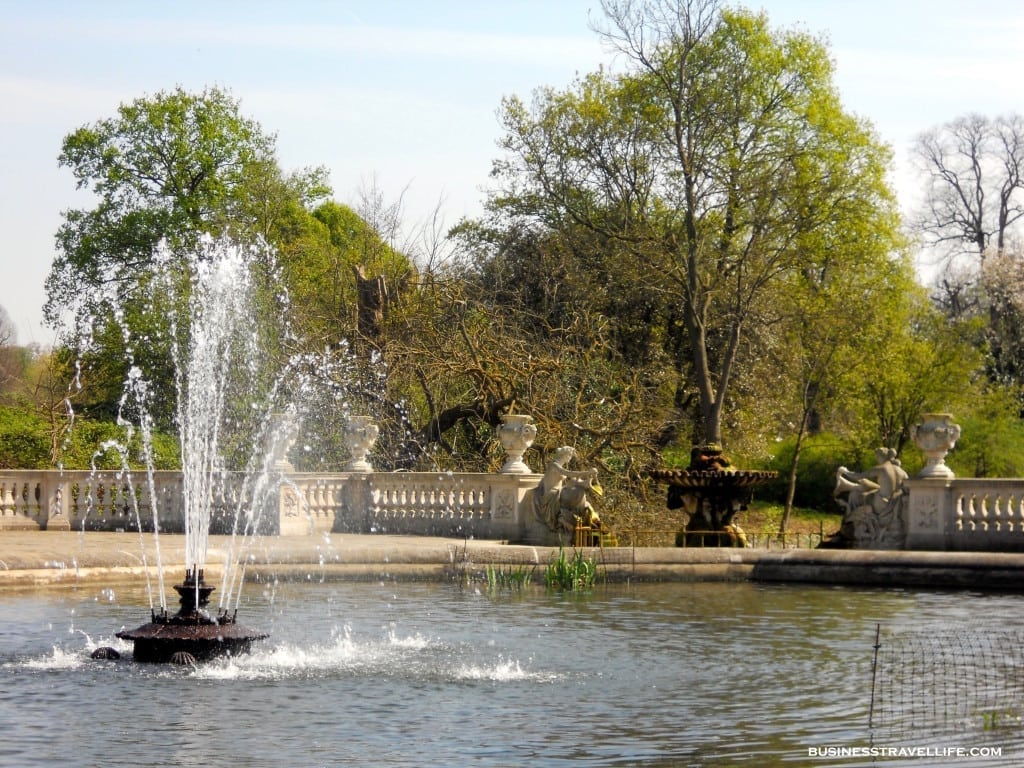 Lastly, if you find yourself in London for work, we definitely recommend investing in an Oyster card. All of the places mentioned in this article are easily accessible via the underground system, and buses are included with your card. If you are flying into Heathrow Airport, you will probably take the underground anyway to get into the city, so getting a pass is totally worth it.
What tips do you have for road warriors headed to London on business? Comment and share!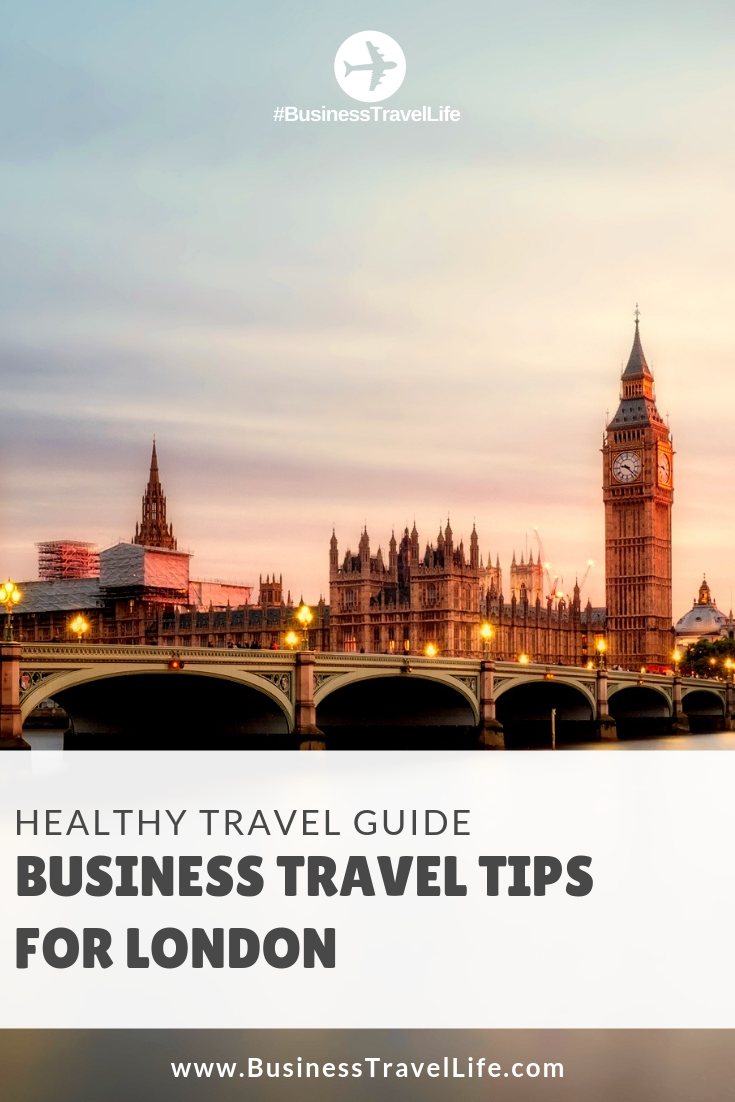 Business Travel Life
Business Travel Life is an online resource supporting the road warrior lifestyle. We give business travelers the tools they need to maintain their wellness and productivity when traveling. The topics we cover include business travel tips, travel workouts, healthy travel hacks, travel products, general travel tips, and industry trends. Our goal is to make business travel a healthier experience – and to make healthy travel practices more accessible to all road warriors.