If you are looking for a fun travel workout and happen to be flying through Charlotte Douglas International Airport (CLT) at the end of October, you could actually run or walk in a 5k on the taxiway- yes, you read that right, the 5k route is partially on a runway!!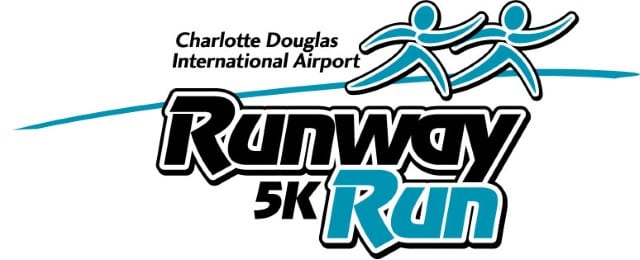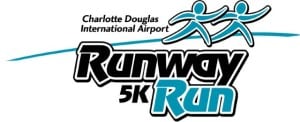 This year the 9th annual 5k on the Runway at the CLT Airport will be Saturday, October 31. A portion of the 5k course is on one of the CLT's taxiways and provides up close and exciting views of planes landing and taking off. Additionally, participants will see unique views of the terminal and a scenic view of the Uptown Charlotte skyline.
CLT's Runway 5K Run is a wonderful opportunity for the community to run or walk on a unique course." Shared Lee Davis, CLT's Public Affair Manager. "It's a one-of-a-kind experience."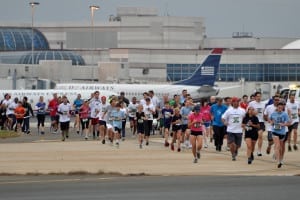 This year, funds from the Run will benefit LIFESPAN's Community Activity and Employment Transition Program (CAET). LIFESPAN, a nonprofit organization, assists children and adults with developmental disabilities by providing education, employment and enrichment opportunities.
"Charlotte Douglas International Airport, Runway 5K Run participants and sponsors have raised more than $150,000 for LifeSpan's Lifeworks Program since 2008." Lee explained. "The nonprofit organization assists children and adults with developmental disabilities by providing education, employment and enrichment activities."
Registration is $25 through October 19th and then it increases to $30. Click here to register. If you will not be able to be in Charlotte for the race this year, make a note on your calendar to check it out in 2016.
Photo Credits: Rob McKenzie Photography and Charlotte Douglas International Airport
Are you looking for more ways to stay in shape during business travel? Contact Business Travel Life to receive a workout plan that is based around your needs, goals, and schedule. We will customize a workout plan each week for you that can be used with the equipment you have available. We can help you get in the best shape of your life while maintaining your daily priorities. What are you waiting for, contact us today!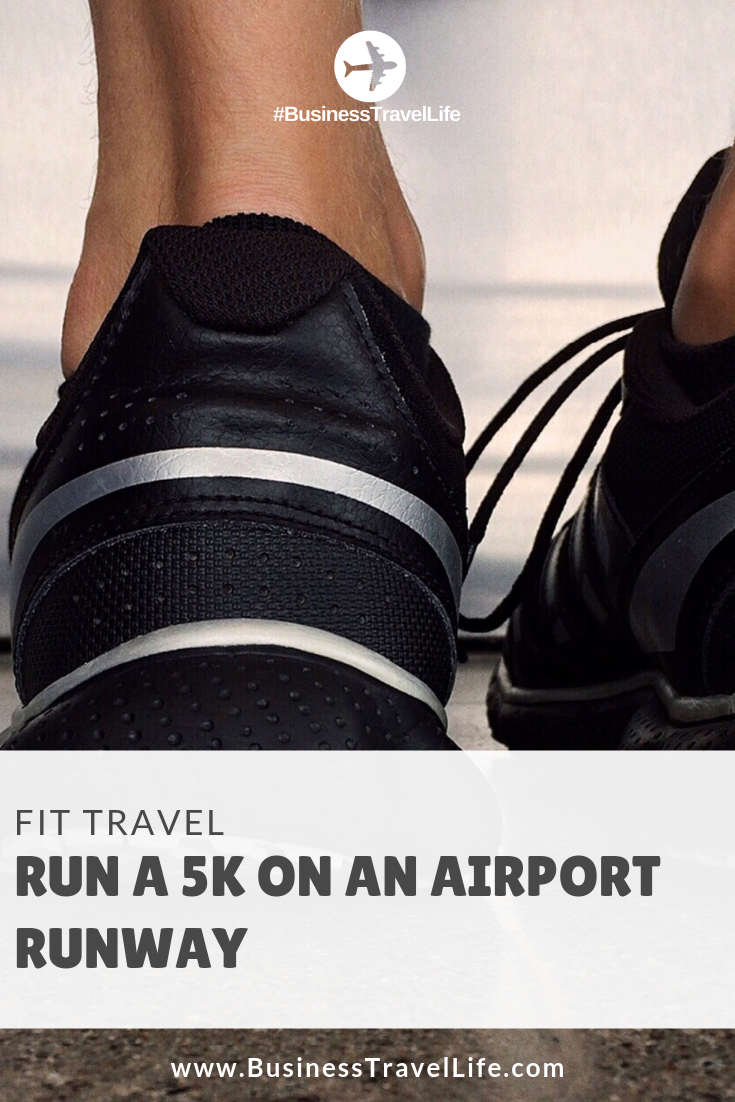 Business Travel Life
Business Travel Life is an online resource supporting the road warrior lifestyle. We give business travelers the tools they need to maintain their wellness and productivity when traveling. The topics we cover include business travel tips, travel workouts, healthy travel hacks, travel products, general travel tips, and industry trends. Our goal is to make business travel a healthier experience – and to make healthy travel practices more accessible to all road warriors.