Airline loyalty programs aren't just about frequent flier miles. We delve deeper into the perks and unique elements of a Delta SkyMiles membership.
Delta is poised to be the most reliable airline of 2018, according to data released by WalletHub. That means that when it comes to delays, cancelled flights, and other flying mishaps, Delta has come out on top in recent years, and it's expected that this trend will continue. The airline's good reputation has certainly paid off; earlier this year, Certify revealed that Delta was the most expensed airline by business travelers in 2017.
Since Delta seems to be a natural choice of flight transport for road warriors, we're going to take a look at their SkyMiles loyalty program. For frequent travelers, investing in an airline rewards membership is one way to make the most of your journeys through earning points, spending points, and a myriad of other benefits.
Benefits Overview
Everyone in the SkyMiles loyalty program has access to CLEAR memberships at discounted prices. Frequent fliers will be happy to know that CLEAR streamlines the airport security process, allowing you to bypass the line and avoid the hassle of showing ID. Other than this perk, all SkyMiles members have the opportunity to achieve Medallion status, or the upper tiers of rewards membership, where they will have access to further benefits.
There are four SkyMiles Medallion membership tiers: Silver, Gold, Platinum, and Diamond. Business travelers should be interested in the benefits on flights, fees, airport amenities, and partner programs. There are several perks listed under each of these areas, so we're only going to highlight the key amenities for work travelers. For a complete overview of all the SkyMiles Medallion benefits and what each entails, please visit Delta's website.
On

flights

, Medallion members can enjoy upgrades and preferred seats. The time frame for upgrades depends on your tier, but the latter is accessible by all Medallion members.

For

fees

, luggage costs do not apply, although the waiver of other fees (such as same day confirmation or standby) is only available to Gold, Platinum, and Diamond status.

In the

airport

department, Medallion members get Priority Check-In and Boarding.

SkyMiles is

partnered

with

Starwood Preferred Guest (SPG)

, meaning you can garner more frequent flier miles by staying at one of the hotel brand's many accommodations. Platinum and Diamond members are also spoiled with further amenities like late checkout, room upgrades, and free in-room Wifi.
One unique element of the SkyMiles Medallion membership is their Choice Benefits program. With this, Platinum and Diamond levels have access to an exclusive list of perks, from which they can choose one or three to tack on to their membership. Global Entry application vouchers and Delta Sky Club memberships are just two examples of the additional benefits, ones that might pique the interest of frequent business travelers.
Since most of the SkyMiles benefits rely on reaching Medallion status, you're probably wondering how to get there. Like other loyalty programs, as you earn points, you can apply them towards membership upgrades. However, SkyMiles has a separate points system for membership upgrades – Medallion Qualifications. You can earn Medallion Qualification Dollars (MQDs) from your flight expenses, Miles (MQMs) from your journeys, and Segments (MQSs) from booking amounts. Or, you can bypass this system entirely by spending a certain amount on your SkyMiles credit card.
How to Earn Points
There are three core ways that SkyMiles members can garner rewards miles with their membership: through flights, credit card purchases, and bookings made with the airline's partners.
On Delta flights, every dollar expensed on airline booking charges will yield 5 points for regular SkyMiles members and up to 11 for Medallion members. You can also garner rewards when you fly with partner airlines, though the terms may differ.
You can also accumulate points through purchases made with a Delta SkyMiles credit card. Delta expenses will get you 2 miles, and all others can get you 1.
Delta's list of partners is quite impressive, allowing you to earn miles when you:
Ride in a

Lyft

Book an

Airbnb

Shop online at select retailers

through SkyMiles
With the rise of the sharing economy in the corporate travel market, it's refreshing to see a travel loyalty program like SkyMiles partnered with Lyft and Airbnb. The two have proven to be flexible and cost-effective alternatives for road warriors, and SkyMiles is able to accommodate the ever-evolving needs of business travelers.
As always, be sure to check in at the program's website to learn the ins and outs of earning points. Some of these methods may come with certain conditions or restrictions.
How to Spend Points
Now for the fun part: cashing in on your carefully curated SkyMiles rewards. You can turn your miles into air transport to your next destination, flight upgrades, or Delta Sky Club access. For frequent work travelers, these options should seem heavenly. Airport lounges are a soothing alternative to the stifling downtime of waiting for your flight to takeoff. And flight upgrades make long journeys more bearable.
If you'd like to go the leisure travel route, trading in your miles for flights is a great opportunity to getaway. Or, you can use your rewards on a Delta Vacations package for an even more luxurious experience. Another way to spend is in the SkyMiles Marketplace. Here, you can purchase Delta gift cards, make hotel or car rental bookings, and shop online.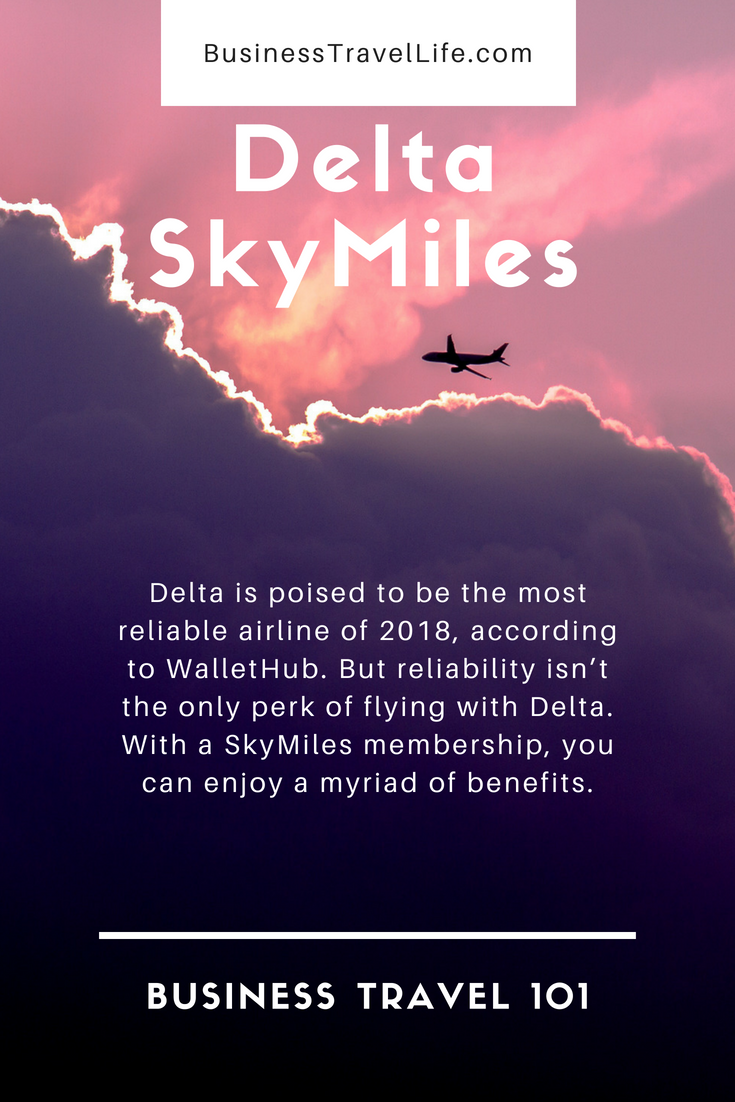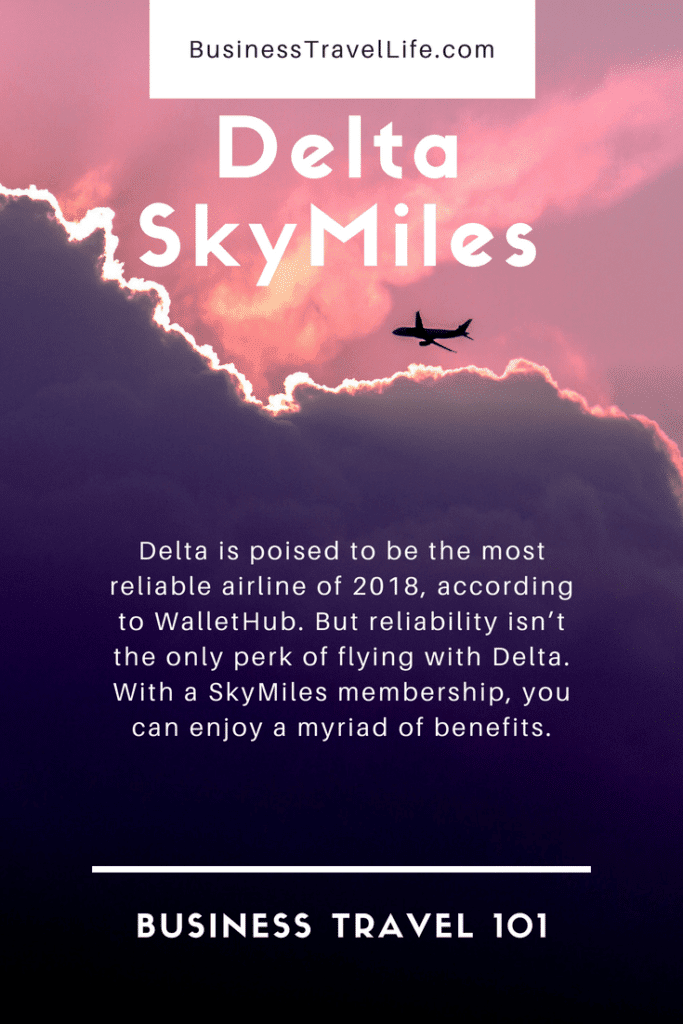 That's all we have on Delta SkyMiles! If air travel is is your typical mode of transport for business trips, SkyMiles is a wonderful choice of loyalty program.
Already a SkyMiles member? Share below your favorite ways to earn and spend your rewards.
Business Travel Life
Business Travel Life is an online resource supporting the road warrior lifestyle. We give business travelers the tools they need to maintain their wellness and productivity when traveling. The topics we cover include business travel tips, travel workouts, healthy travel hacks, travel products, general travel tips, and industry trends. Our goal is to make business travel a healthier experience – and to make healthy travel practices more accessible to all road warriors.