No matter where your travels take you, when your eyes catch that green and white mermaid, it means one thing- coffee! Traveling brings unique obstacles when it comes to staying healthy and making sure that what you are putting in your body, is in fact, good for your body. Out of the hundreds of fast food chains you run into during travel, Starbucks may seem like the healthiest option. In fact, Starbucks was the most expensed restaurant by business travelers in 2015. While this popular coffee chain does offer some healthy options, it also offers some very unhealthy items in disguise.
The phrase "don't drink your calories" especially holds true for travelers, when finding low-calorie food can often be hard to come by. When it comes to choosing your drink don't be fooled by the "low- calorie" content. While many of Starbucks' drinks may not have a high caloric content, they may be loaded with sugar, fat, and carbohydrates.
Many people do not consider the sugar content when they order a drink, but sugar content is important to keep in mind, especially when ordering drinks, like Starbucks, where though calories may be low, sugar is not. According to Yale University, the average American intakes an average of 22 teaspoons (92.4 grams) of sugar a day. You may be surprised to learn the American Heart Association recommends that adult women consume no more than 5 teaspoons (21 grams) daily and adult males 8-9 teaspoons (33-38 grams) daily. Consuming too much sugar can contribute to weight gain, high blood pressure, and poor overall health.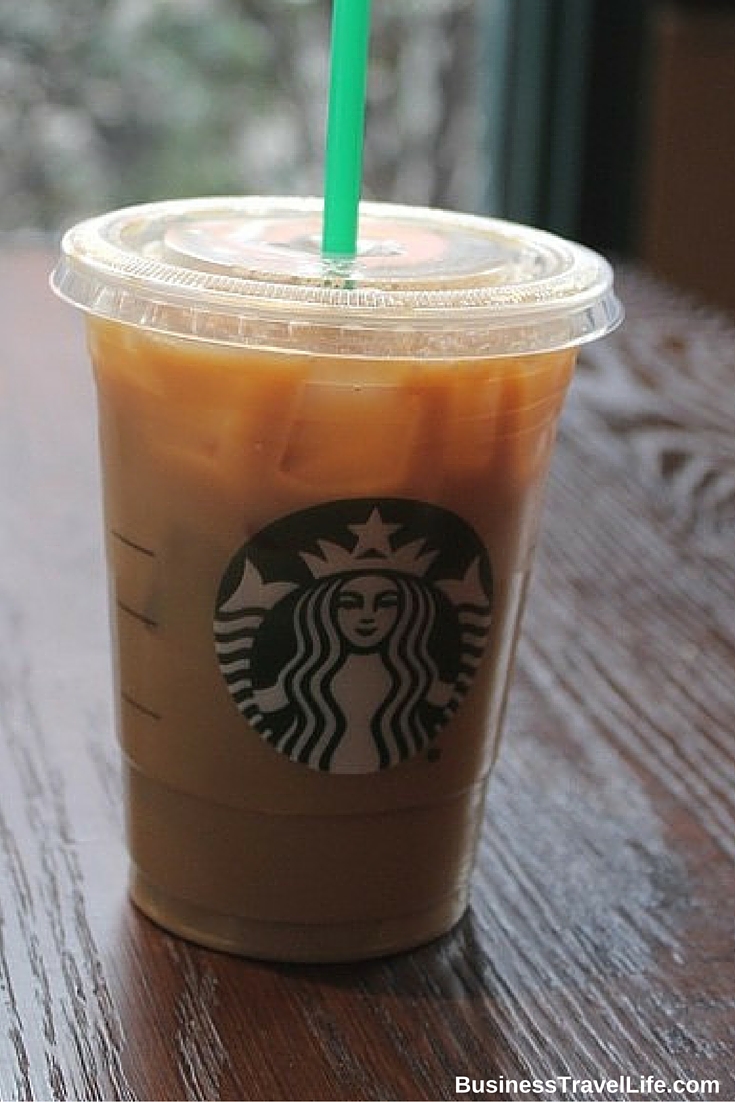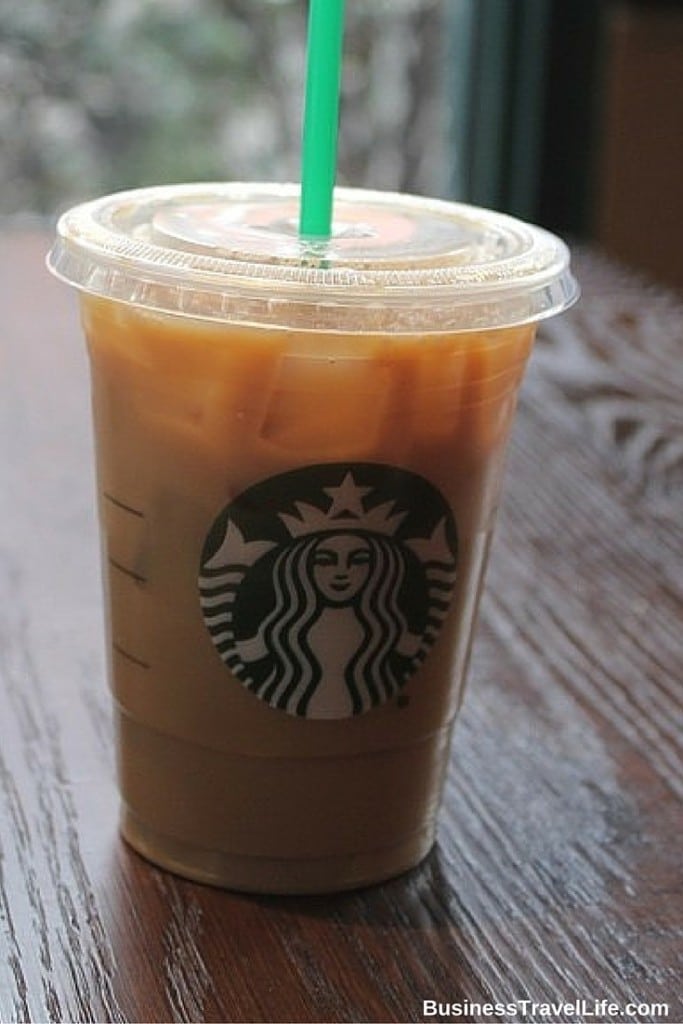 There are some simple ways you can reduce the calories you in your favorite Starbucks beverage:
Request non-fat milk (saves up to 60 calories in a grande size latte)
Skip the flavored syrup (1 pump = 20 calories and 5g of sugar)
If you must have flavor, order with sugar-free syrup
Skip the whipped cream
Order iced instead of hot
Add a shot of espresso (save 10 calories)
Request extra foam (foamier milk has fewer calories than liquid)
Healthy Starbucks Drinks
You may not realize, Starbucks has two drinks with less than 5 calories- black coffee and hot tea (made from a tea bag), without any sugar added. The following drinks allow you to stray from just the plain coffee and tea but are all under 150 calories, 2g or less of fat, 20g or less of sugar, and 20g or less of carbohydrates in the Grande size. These are some of the better options to considering when the barista asks what you'd like.
Coffee Drinks
Iced Skinny Latte – The Iced Skinny Latte is made with espresso and steamed non-fat milk. If you prefer a flavored latte, flavor with sugar-free syrup to add flavor without additional sugar.
Calories: 80 | Sugar: 10g | Carbs: 12g | Protein: 7g
Skinny Latte – While made with the same ingredients, the skinny latte has more calories than the iced skinny latte because it has more milk.
Calories: 120 | Sugar: 16g | Carbs: 18g | Protein: 12g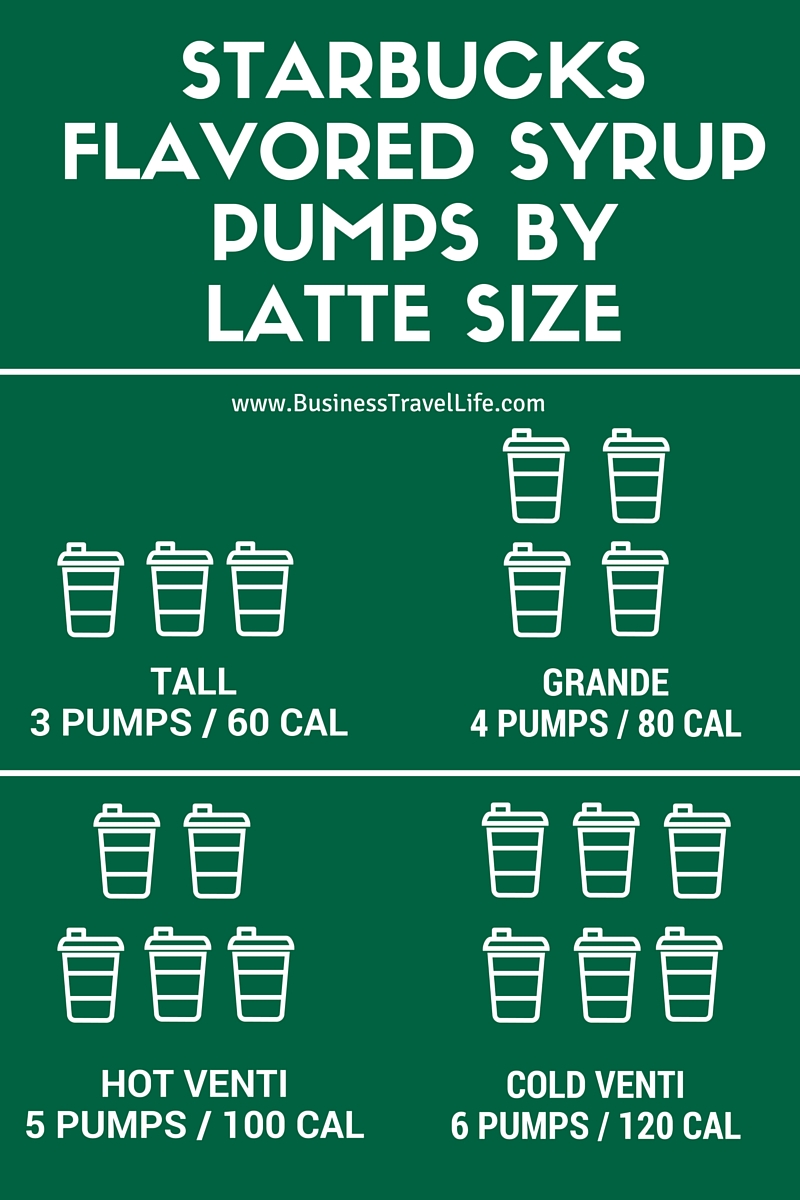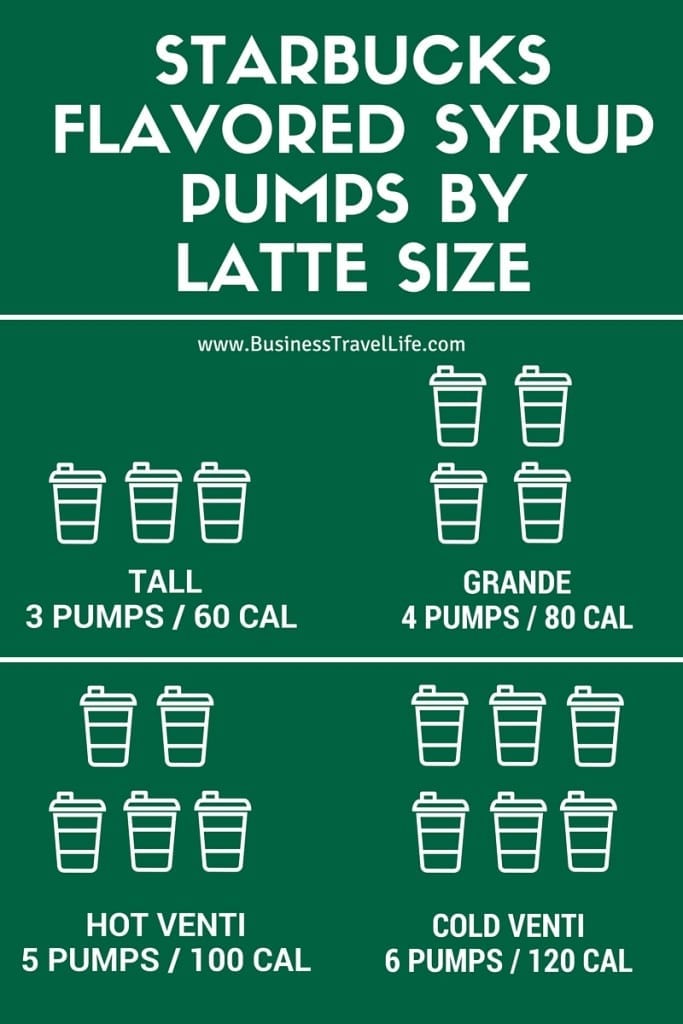 Skinny Mocha – The skinny mocha is made with espresso, non-fat milk, and skinny mocha sauce, then topped with a little foam.
Calories: 140 | Sugar: 15g | Carbs: 18g | Protein: 14g
Non- Coffee Drinks
Unsweetened Teavana® Shaken Iced Passion Tango™ Tea -This shaken drink is a blend of hibiscus, lemongrass, rosehips and apple flavors. Available sweetened for 120 calories, but we recommend ordering unsweetened.
Calories: 45 | Sugar: 12g | Carbs: 12g
Cool Lime Starbucks Refreshers™ Beverage – This is drink is made by shaking up real fruit juice, mint and lime over ice with Green Coffee Extract and served on ice.
Calories: 60 | Sugar: 14g | Carbs: 15g | Protein: 0g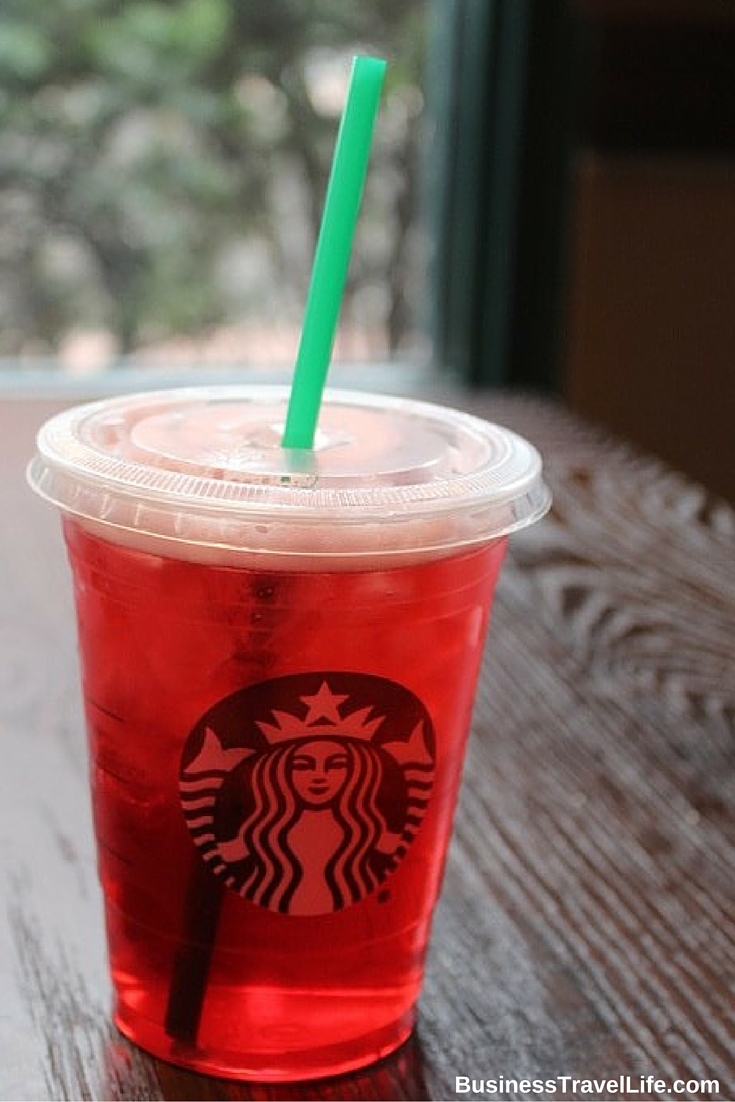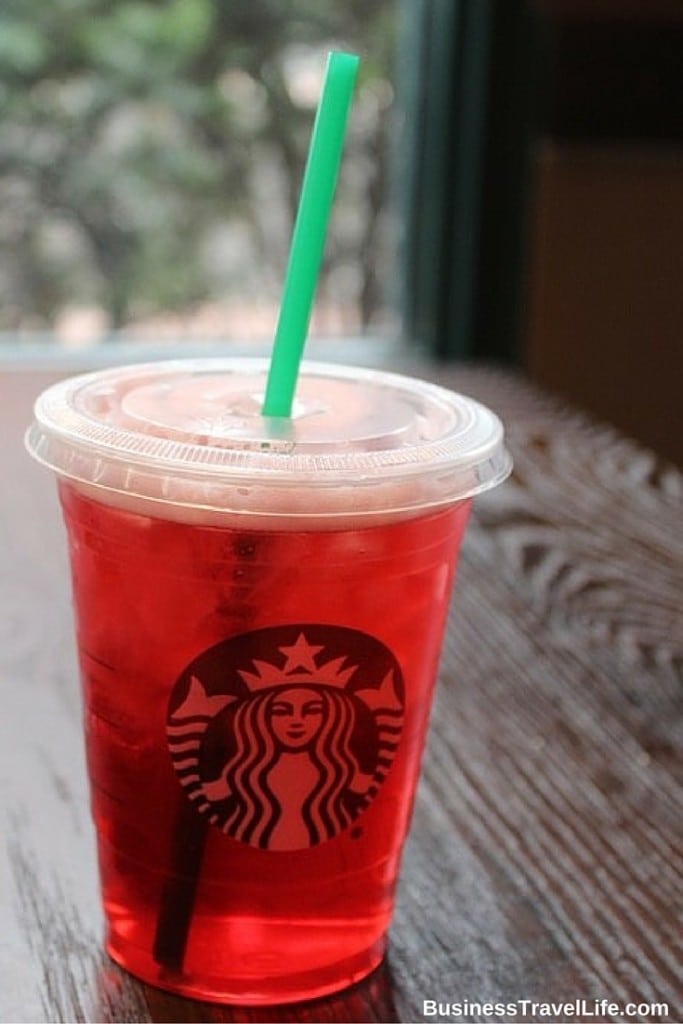 Very Berry Hibiscus Starbucks Refreshers™ Beverage – This refresher has whole blackberries shaken with real fruit juice and Green Coffee Extract and is served on ice.
Calories: 70 | Sugar: 15g | Carbs: 18g
Grab and Go
As you probably know, you can find Starbucks beverages bottled at many gas stations and convenience stores. Many of the bottled Frappuccino options are loaded with you sugar. However, you can enjoy a lower calorie latte by picking up a Starbucks Double Shot (also available at Starbucks).
Starbucks Doubleshot – The Doubleshot is made with espresso touch of milk. Because this drink is canned, it is already sweetened, making it harder to reduce the amount of sugar. There is a lighter version available that is sweetened with Splenda and has 70 calories.
Calories: 90 | Sugar: 16g | Carbs: 19g | Protein: 2g
Drinks to Avoid
While the list above may seem limited, many of Starbuck's most popular drinks are high calorie, high carb, and high fat, among surprisingly high levels of cholesterol, sodium, and sugar. If you are still tempted to order your usual, here is a list of some of Starbuck's best sellers that you should avoid at all cost. All nutritional facts for drinks are in the grande size.
White Chocolate Mocha -The white chocolate mocha is essential a drinkable dessert with white chocolate sauce, steamed milk, and espresso, topped with whipped cream.
Calories: 470 | Fat: 18g | Sugar: 59g | Carbs: 62g
Caramel Frappuccino – This might sound like a nice treat on a hot day, but you are better off getting an ice cream code than this frozen caramel coffee.
Calories: 410 | Fat: 15g | Sugar: 64g | Carbs: 66g
Hot Chocolate – Hot Chocolate is often a comfort on a cold day, however, this combination of steamed milk with vanilla and mocha-flavored syrups is not the best choice to warm up. Even when made with skim milk and no whip cream, the drink still has 270 calories.
Calories: 400 | Fat: 16g | Sugar: 43g | Carbs: 50g
Java Chip Frappuccino – Yet another drink that could be confused with a milkshake, this frappuccino includes mocha sauce, Frappuccino® chips, Frappuccino® roast coffee, milk and ice. Let's not forget the whipped cream and mocha drizzle on top.
Calories: 470 | Fat: 18g | Sugar: 66g | Carbs: 72g
If you are still tempted by your usual drink choice after this, reduce it by up to 100 calories by having the barista use nonfat milk and no whip cream.
What are your favorite healthy Starbucks drinks? Please comment below!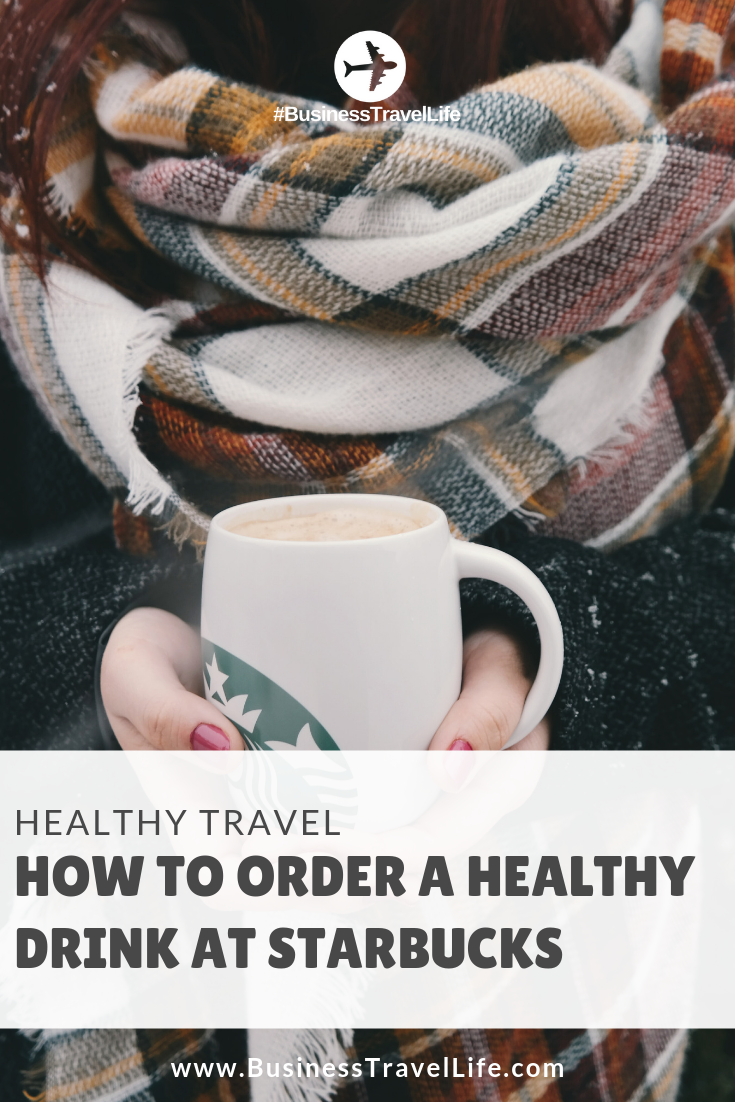 Business Travel Life
Business Travel Life is an online resource supporting the road warrior lifestyle. We give business travelers the tools they need to maintain their wellness and productivity when traveling. The topics we cover include business travel tips, travel workouts, healthy travel hacks, travel products, general travel tips, and industry trends. Our goal is to make business travel a healthier experience – and to make healthy travel practices more accessible to all road warriors.