A 2018 study released by WalletHub indicates that car rental insurance provided by select credit cards might be the best coverage option for travelers, among other car rental insurance tips.
Most travelers would agree that car rental insurance is a crucial asset to have. No matter how careful you are, you can't prevent someone else from hitting your rented car in a parking lot and taking off – making you liable for the damage (seriously, it's happened to me).
Yet, while car rental coverage is encouraged by many, few work travelers are aware of all the options they have for acquiring it. Enter, WalletHub's recent findings.
The company's 2018 study of top credit cards for car rental coverage revealed a lot of industry trends. Amongst the stats and discoveries, key car rental insurance tips emerged to help business travelers make smart choices when it comes to coverage.
Credit Card Coverage on Car Rentals
If you've got a credit card, it's time to explore your options for rental car coverage. WalletHub pinpoints Citi as their top personal card for rental insurance plans, followed by Chase and USAA. Citi's status as the number one card for car rental insurance was earned based on key benefits, including coverage for up to $75,000 and 31 days.
The study notes that business cards might have different amenities than personal cards, highlighting Chase, Capital One, and Wells Fargo as the best business cards for rental car coverage. To conduct their research, WalletHub analyzed a host of credit cards over a number of categories, such as coverage duration, vehicle exclusions, and more.
With free coverage that's able to match many rental company insurance options, credit card amenities like this should be on every business traveler's radar.
Rental Car Company Insurance
WalletHub's study is careful to note that most credit card rental insurance plans require that drivers opt out of buying coverage from the rental company. But is it ever better to just buy your insurance through the rental company? To know that, you have to brush up on exactly what your credit card company will cover compared to that of the car rental company of your choice.
With most rental car services, you will have to purchase additional insurance rather than receiving it included. But while credit card insurance will cover the basics for free, you may need to invest in specialized coverage, depending on a range of factors from where you're traveling to the conditions in which you'll be driving.
For instance, larger vehicles typically aren't included in credit card rental insurance plans, per WalletHub's findings. So if you're in need of a van or similar vehicle to transport your whole team to an event, or if your company sometimes requires truck rentals to haul gear and equipment, credit card rental insurance might not cover it.
Other Options
Other than credit cards and the rental car company itself, road warriors can also look into rental coverage through their regular car insurance plan or travel insurance. Luckily, certain car insurance companies like State Farm extend select coverages to rentals.
If your business travel is taking you overseas, World Nomads includes a Collision Damage Waiver under its Explorer policy (the more expensive one), though this of course comes with certain restrictions based on your destination. With travel insurance also covering things like loss of baggage, business travelers might prefer to invest in this extra expense depending on the unique risks their trip may pose.
What's Best for Work Travelers?
Again, it all depends on what you need and what credit card coverage will provide versus your other car rental insurance options. But if you've got a company card, we vote, use it! For startups and other small businesses sending out employees on a budget, credit card rental insurance is one small way of conserving dollars.
Acquiring rental car insurance through your credit card is sure to make any work traveler's life easier, but there are other ways to streamline your car rental experience. Join a loyalty program, conduct a thorough inspection before you accept your car, and explore more general car rental tips.
Do you prefer to use your credit card's car rental insurance plan or buy coverage from the rental company? Comment below and share your experience.
More Car Rental Tips and Resources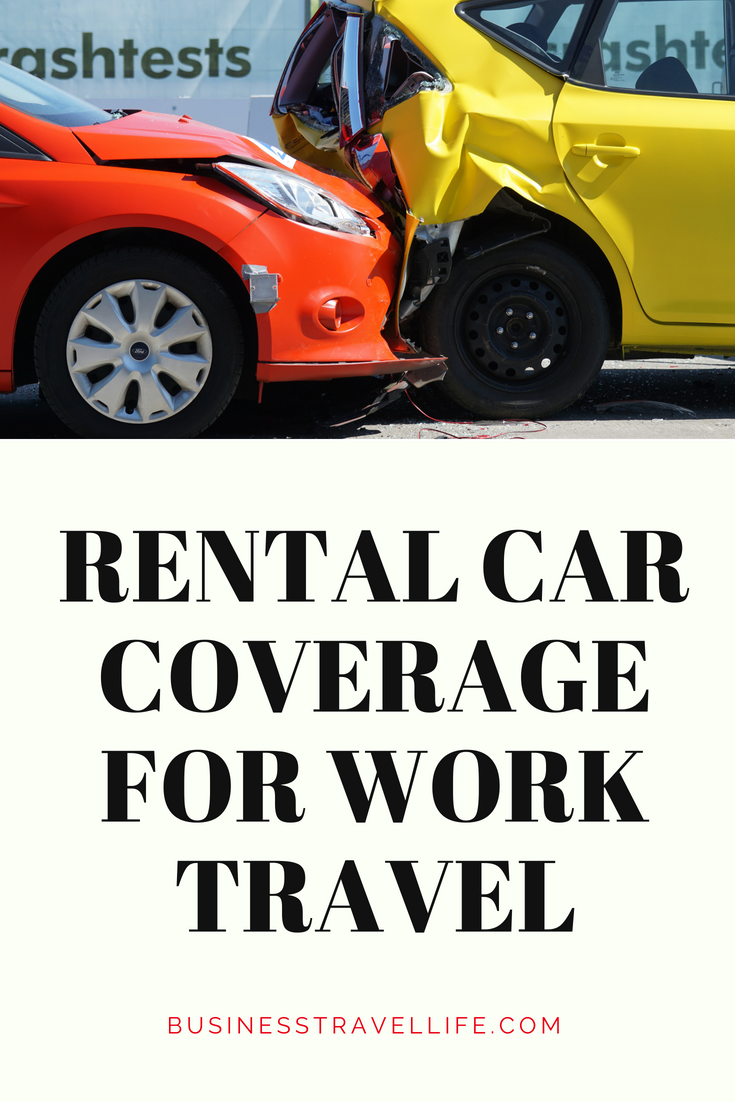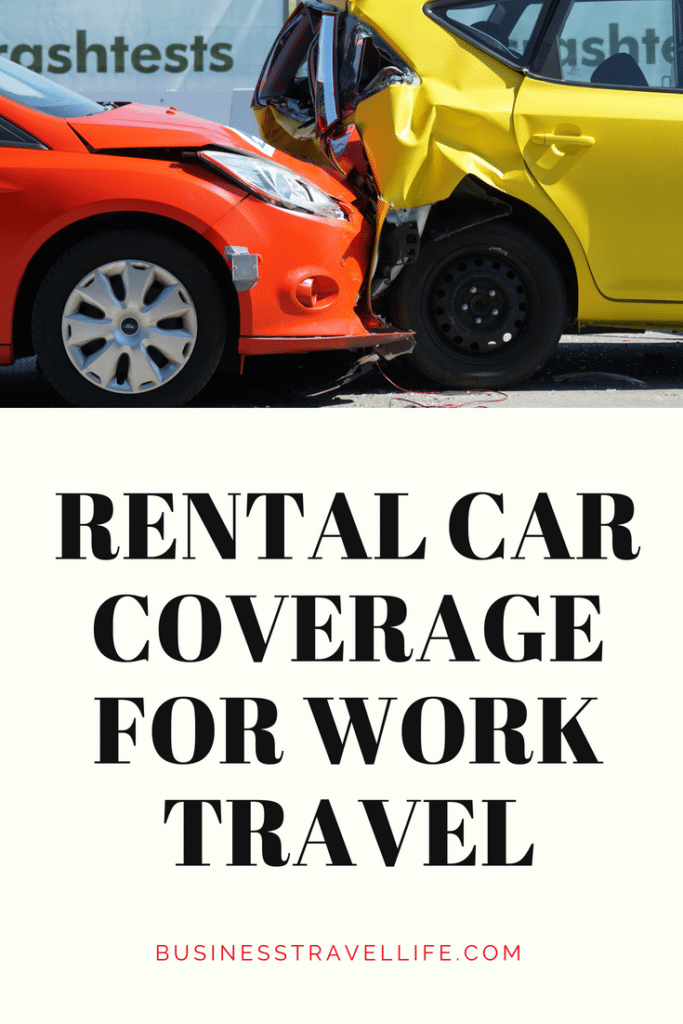 Business Travel Life
Business Travel Life is an online resource supporting the road warrior lifestyle. We give business travelers the tools they need to maintain their wellness and productivity when traveling. The topics we cover include business travel tips, travel workouts, healthy travel hacks, travel products, general travel tips, and industry trends. Our goal is to make business travel a healthier experience – and to make healthy travel practices more accessible to all road warriors.